---
press release
Published:
30 September 2021
Surrey welcomes new Distinguished Writer in Residence
Our School of Literature and Languages is delighted to announce that the new Distinguished Writer in Residence is the award-winning novelist Neel Mukherjee, who'll be starting in his two-year post at the beginning of October.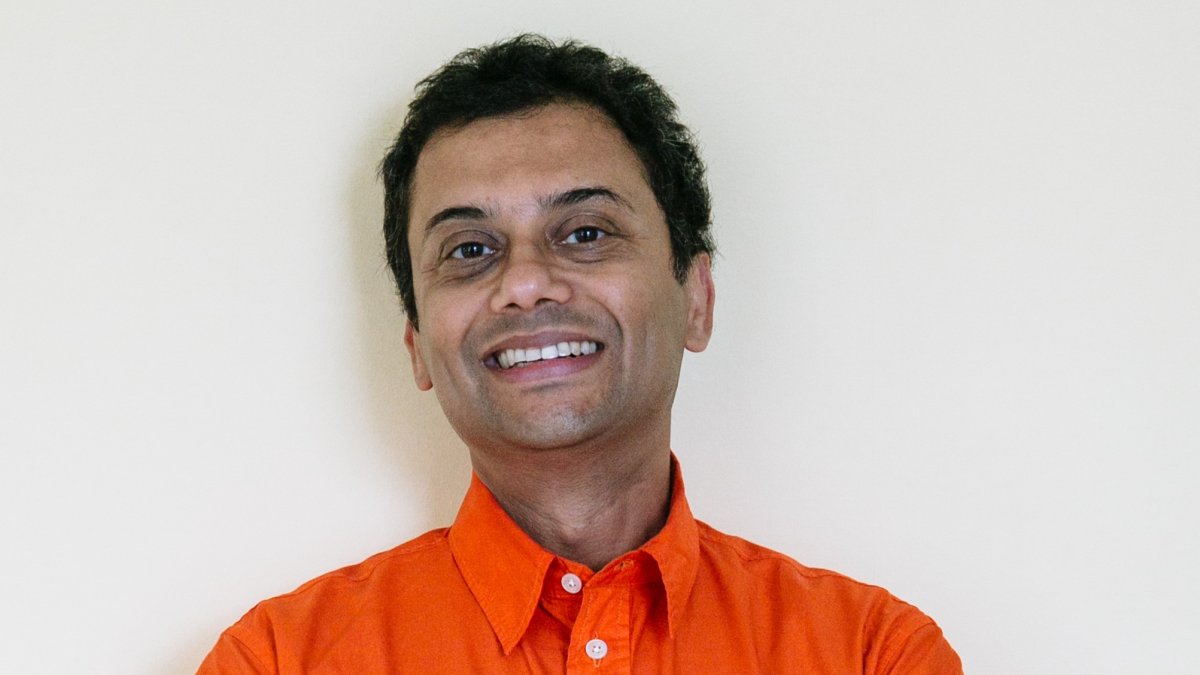 Neel grew up in India and studied English at Jadavpur University in Kolkata, before going on to attend University College, Oxford, on a Rhodes Scholarship in 1992. He received his PhD at Pembroke College, Cambridge.
Neel has written three novels, A Life Apart (2010), The Lives of Others (2014), and A State of Freedom (2017). His book for the Cahier Series, Avian, was published in 2020. He has won multiple accolades, including an Encore Award from the Royal Society of Literature for the best second novel, The Lives of Others. He was shortlisted for the 2014 Man Booker Prize and was elected a Fellow of the Royal Society of Literature in 2017.
Masterclasses
Over the next three years, Neel will be running a monthly series of Writer-in-Residence masterclasses that are open to Creative Writing MA students, plus monthly masterclasses for a mix of postgraduate taught, final year undergraduate and PhD Creative Writing students. These will provide participants with a chance to critique and enhance their personal writing styles. There will also be monthly 'Surgery Sessions' where students can have one-to-one feedback sessions with Neel. These will be open to creative writing students at all levels, but also to English literature students who write creatively.
Enriching student skills
Regarding the residence, Professor Bran Nicol, who's our Head of School, says: "I'm delighted to welcome Neel as our new Distinguished Writer in Residence. His appointment continues the School's commitment to further enriching our students' developing skills in creative writing by giving them the chance to work with such an internationally acclaimed figure.
"Neel's writing represents literary fiction at its most vital in our current historical moment, allowing us to consider the impact of migration, globalisation and transnationalism. It also makes us appreciate the special value of the novel in helping us – to invoke the title of one of his novels – imagine 'the lives of others."
Neel Mukherjee adds: "It is such an honour to be chosen as the Distinguished Writer in Residence at the University of Surrey. I shall be following in the footsteps of Monica Ali and Iain Sinclair; a singular honour and also a great responsibility. I hope I can build on the work of these immense talents to contribute something useful to the students and their endeavours. Creative Writing is a growth area in all universities and I'm looking forward greatly to joining the department at this exciting time for the field." 
Learn more about our English Literature and Creative Writing undergraduate degree
Media Contacts
---
External Communications and PR team
Phone: +44 (0)1483 684380 / 688914 / 684378
Email: mediarelations@surrey.ac.uk
Out of hours: +44 (0)7773 479911