---
press release
Published:
10 August 2020
University of Surrey launches sixth annual Guildford Residents' Survey
The University of Surrey is inviting residents of Guildford Borough to take part in the sixth annual Guildford Residents' Survey. Since its launch in 2015, the survey has provided valuable insight, feedback and ideas to strengthen the links between the University and its home town.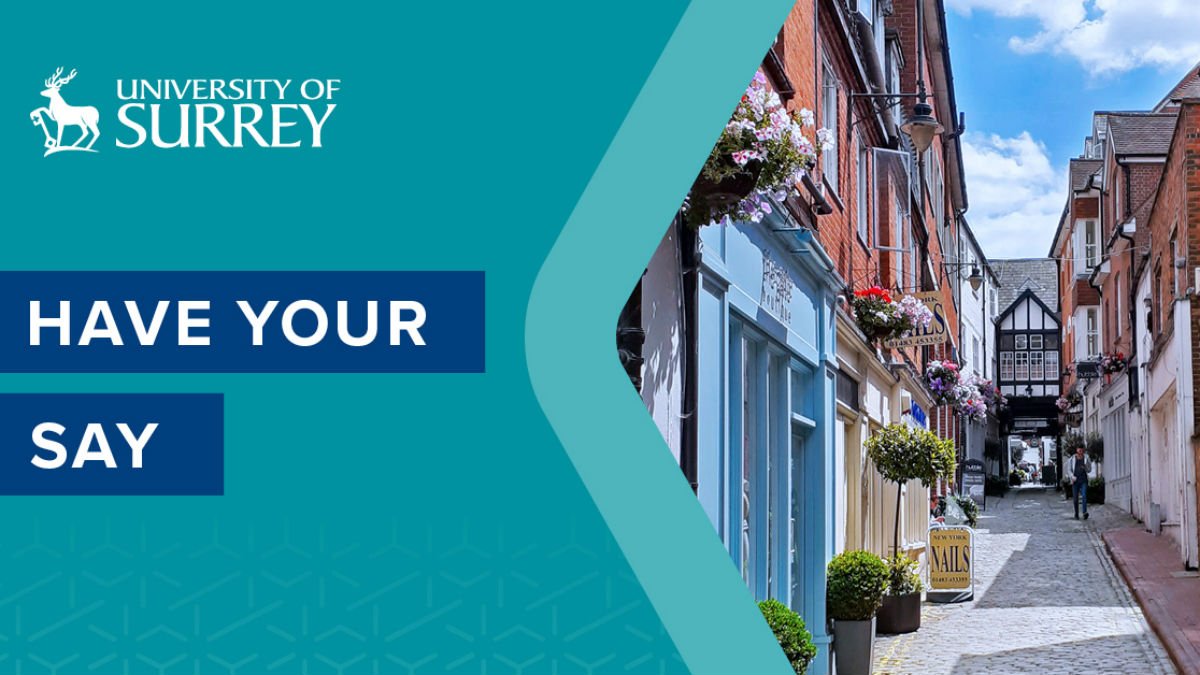 Over the last five years, the survey has received more than 5,400 responses. Participants are asked to complete a short online survey, and to 'Have Your Say' on a range of subjects relating to the University, with feedback helping to inform the University on the areas that the local community think should be prioritised.
As an added incentive, those who complete the survey before 5pm on 20 September 2020 stand a chance to win one of three £100 cash prizes (full information and the terms and conditions are available via the survey link).
Nikki Dormon, Public Engagement Manager at the University of Surrey, said: "At the University of Surrey we believe that your view counts. Your feedback will help us to identify the steps we could be taking to share more about our organisation with you and enhance our relationship with our local community."
To complete the survey before it ends at 5pm on 20 September 2020, visit: www.surrey.ac.uk/guildfordsurvey
Media Contacts
---
External Communications and PR team
Phone: +44 (0)1483 684380 / 688914 / 684378
Email: mediarelations@surrey.ac.uk
Out of hours: +44 (0)7773 479911