---
news
Published:
23 December 2020
Yang Gao appointed Editor-in-Chief of world-leading robotics journal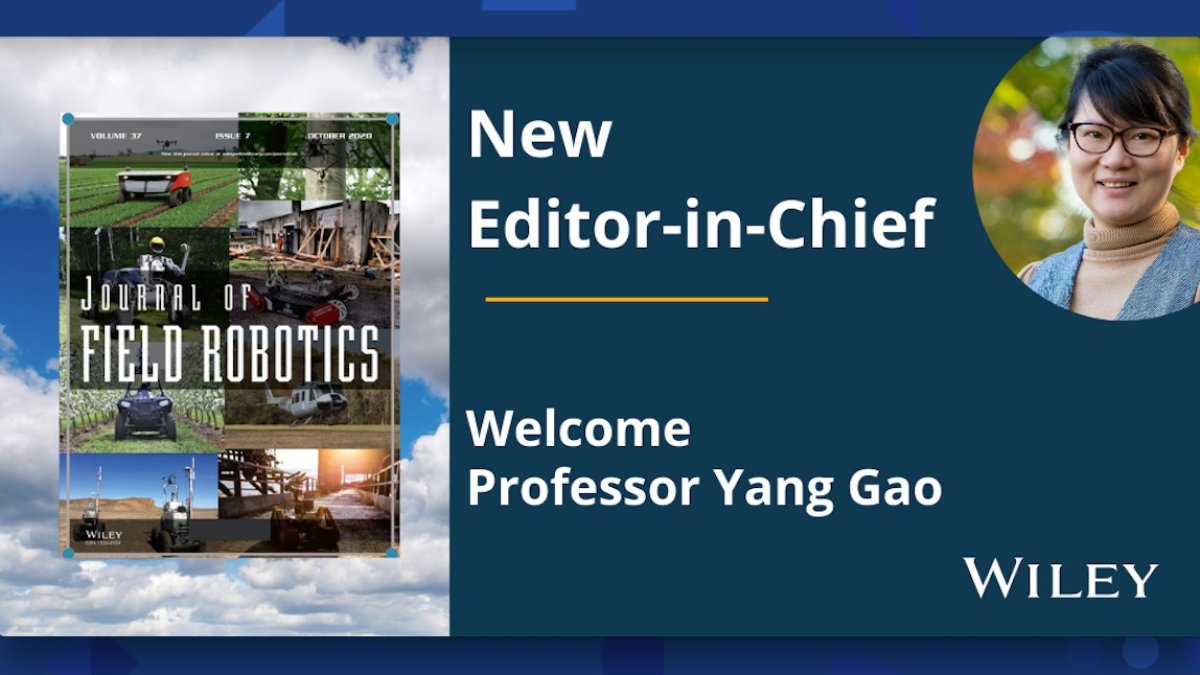 Professor Gao originally trained in electrical and electronic engineering, before completing a PhD in artificial intelligence in robotics and embarking on a 20-year career in the field. This includes work on innovating and developing AI robotic technologies within real-world space missions for the European Space Agency, which is research she continues in the STAR LAB at Surrey. Here she addresses the challenges of using robotics in the extreme environments of space, and the nuclear, oil and gas sectors.
She'll now add the role of Editor-in-Chief at one of the most highly ranked and widely respected publications in the field to her already impressive CV.
High-calibre research
Talking about the appointment, Professor Gao says: "I feel very privileged to take on this role. The JFR is committed to supporting the robotics community worldwide by publishing high-calibre research and development outcomes from academia and industry.
"Our editorial team is passionate about serving this community and helping promote diversity, equality and inclusion in the robotics field and sector."
Peter Creaton, Senior Journals Publishing Manager at Wiley, who own the Journal, adds: "I'm delighted Yang is joining the JFR as its new Editor-in-Chief. She has a brilliant vision on how to develop the journal and I look forward to working with her to ensure it goes from strength to strength.
"I'm confident under her leadership JFR will be a strong advocate for the robotics community and provide a valued service and resource to its authors and readers."
Prestigious appointment
Professor Julie Yeomans, Associate Dean (Research & Innovation) of the Faculty of Engineering and Physical Science at Surrey, added: "It's great to see Professor's Gao contribution to the robotics community has been recognised by this prestigious appointment."
Learn more about studying in our Department of Mechanical Engineering Sciences and Surrey Space Centre.