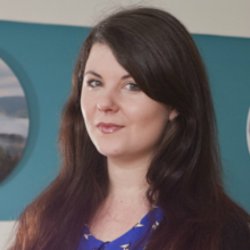 Dr Alia Middleton
---
Senior Lecturer in Politics, Co-Director of The Centre for Britain and Europe (CBE), Deputy Chair (FASS), University Ethics Committee and Undergraduate Admissions Tutor
MA (Hons) Politics, University of Edinburgh; MSc (Research), Edinburgh; PhD (Politics), Edinburgh
About
University roles and responsibilities
My qualifications
MA (Hons) in Politics
University of Edinburgh
MSc (Research) in Politics
University of Edinburgh
PhD in Politics
University of Edinburgh
Affiliations and memberships
Member of Elections, Public Opinion and Parties Specialist Group
Member of Political Leaders Specialist Group
Member of Political Studies Association
Member of Young People's Politics Specialist Group

Research

Research interests

My research interests broadly encompass electoral politics, particularly party campaigning strategies and strategic political communication in the UK context. I am currently researching on the following topics, amongst others:

 - Party leader visits to constituencies

 - Effective candidate recruitment in UK general elections

 - British by-elections

 - Scottish parliamentary elections

Indicators of esteem

Shaw McFie Lang Scholarship winner 2011

Recent conference presentations include:

Middleton, A. 'Strategising the 2017 Campaign'. Paper presented at Elections, Public Opinion and Parties Specialist Group Conference, Nottingham, Sept 2017

Middleton, A. 'More Than a Vote on the Government? The changing nature of by-elections in the UK political systems.' Paper presented at Elections, Public Opinion and Parties Specialist Group Conference, Kent, Sept 2016

Middleton, A. 'Leader Visits at the 2015 General Election: the strange case of Sturgeon'. Paper presented at Political Studies Association Annual Conference, Brighton, March 2016.

Middleton, A. 'Candidates, Local Connections and Retirement Slumps at UK General Elections'. Paper presented at Elections, Public Opinion and Parties Specialist Group Conference, Cardiff, Sept 2015

 
Teaching
 In 2022/23 I will be teaching on the following modules:
 - Debates in British Politics
 - Political Communication
 - Political Leadership
Previous
 Electoral Systems and Voter Behaviour (Undergraduate)
Introduction to Politics: power and the state (Undergraduate)
 Political Research and Study Skills (Undergraduate)
 Political Ideologies (Undergraduate)
Research in Practice (PG)
Research Methods (Undergraduate)
Statistical Models for Understanding Politics: introduction to econometrics (Undergraduate)
Political Parties and Elections in the UK (Newcastle)
Undergraduate seminar teaching at Edinburgh and Newcastle
Publications
Jeffery, C. and Middleton, A.
(2013)
'Germany'. in Schakel, A. and Dandoy, R. (eds.) Regional and National Elections in Western Europe. Houndmills: Palgrave Macmillan
Middleton, A.
(2015)
'The Effectiveness of Leaders Visits at the 2010 UK General Election'. British Journal of Politics and International Relations, 17 (2), pp. 244-259. doi: 10.1111/1467-856X.12061