---
news
British Foreign Policy after Brexit: the Centre for Britain and Europe's Summer School
The Centre for Britain and Europe (CBE) held a very successful and informative Summer School on 'British Foreign Policy after Brexit' on 13-14 June 2023. The School was hosted free of charge and was attended by undergraduates, postgraduates and PhD researchers, both from our Surrey community and from other universities.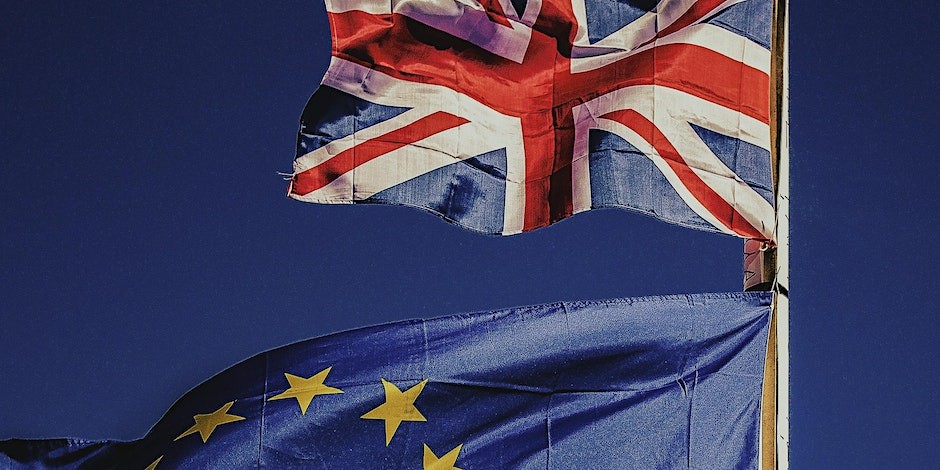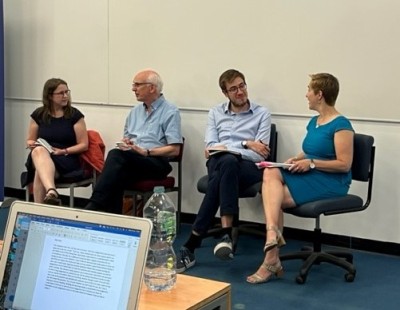 The two-day Summer School invited high profile speakers to covered a range of timely topics including Global Britain After Brexit, European Security Co-operation, and UK-EU relations post-Brexit and post-Ukraine. Speakers included: Professor Richard Whitman (University of Kent and Chatham House), Professor Sarah Wolff (Queen Mary University), Professor Christopher Hill (University of Cambridge) and Professor Gianfranco Baldini (University of Bologna and CBE research associate).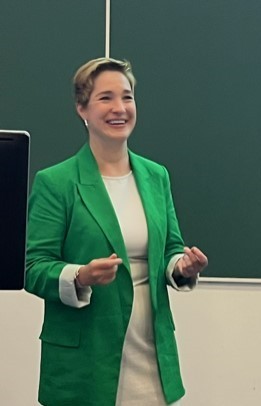 The Centre's founder, Professor Amelia Hadfield (pictured), spoke about 'UK foreign policy post-Brexit: sunlit uplands or damage limitations?'. She focused on the UK's opportunity to contribute to Europe in different ways. Whilst the UK finds itself in an interregnum, Professor Hadfield argued that there is evidence that the UK is beginning to reconnect with Europe through a strengthening of formal bilateral and multiple dialogues. She also highlighted energy security opportunities such as the UK's emerging role as a trading hub for European natural gas.
Professor Christopher Hill gave the keynote address on 'Returning to Europe: A bilateral relations "strategy".' He argued that that the period between 2016-23 could be described as an evolving narrative of four phases linked to the objectives of the Conservative Party leaders during that period.
Professor Hill warned that the UK was still a deeply divided society as evidenced by Brexit, and these divisions could resurface which would disrupt its foreign policy strategies. He concluded that establishing constructive relationships, such as multilateral partnerships, was the direction to follow and that the UK should not ignore the EU, especially in terms of trade, migration, and intelligence.
During the course of the two days, the Summer School held themed panels for participants on:
Global Britain
European Co-operation Panel
UK-EU Relations post-Brexit and post-Ukraine
Roundtable on European Security Co-operation Today
Organiser Dr Alia Middleton said: 'It was great to have so many students and staff from the Surrey community and beyond delve into Brexit and how the UK is coping in its aftermath."
Featured Academics
---
Related content
---