Tom Flood
"I'm taking advantage of the disability and neurodiversity support on offer, using a laptop in my exams and receiving extra time for these. With this support, my studies have become more organised and less stressful."
Why I chose Surrey
When I was at college I knew that I wanted to keep studying biology. Biology is the study of life and what intrigues me is that there's always something to be discovered and so many opportunities to further our understanding.
When I started looking at universities, my friend mentioned Surrey and had nothing but high praise for it. When I visited, the campus and local community made me feel incredibly welcome and I knew it was the perfect choice for me.
My course
On my course, my lecturers are enthusiastic, supportive and passionate about the subjects they teach, and this has inspired me to learn more and work even harder. My tutors are communicative and are always in touch, offering me their support and advice.
The facilities, including the Innovation for Health Learning Laboratory, are amazing and give me an opportunity to put theory into practice.
Credit: University of Surrey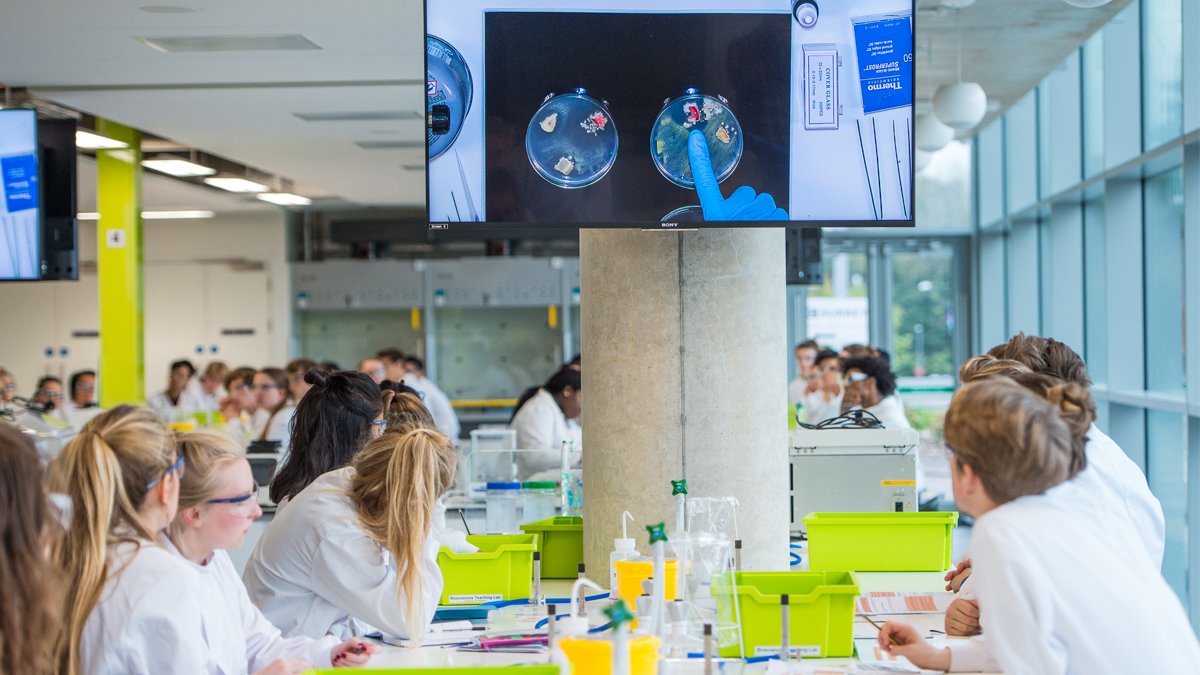 Disability and neurodiversity support
Since coming to Surrey, I've taken advantage of the disability and neurodiversity support on offer. I get to use a laptop with spell check for my exams and get extra time for them as well. On top of this, I can borrow library books for an extended period. I also take advantage of one-to-one mentoring sessions which have helped with my wellbeing.
With this support, I've found my studies have become more organised and less stressful. I can now cope better with heavier workloads and revision.
Anyone that has a disability should look to see what help is available and how to access this. Once you get support, you'll start to notice the benefits straight away.
My life at Surrey
I'm part of the University of Surrey Debating Society, which has been one of the best things I've done since coming here. The sense of community has made me feel welcomed and I enjoy spending my time productively outside of lectures. Most importantly, it's a great way to have fun and make new friends.
During my first year, I lived on campus in university accommodation. I'll be honest, I was incredibly nervous about meeting so many new people and having to live with them for nine months. But as soon as I had moved in, I started chatting to my housemates and the rest as they say, is history!
I spend most of my time on campus in the Library, either studying or meeting friends. What's great about Surrey is that there's a buzz about it and there's always something to do - you'll never be bored.
My career and development
As part of my course, I'm taking a year out to complete a Professional Training placement in industry. My placement mentor is helping me choose a placement and understand what my best options are right now and in the future.
Since starting at Surrey, I've become more mature and a lot more organised both academically and personally. I feel more like an adult with each day that passes.
My advice
Think about the type of campus that suits you – after wandering around all the green spaces and meeting friendly people, I knew Surrey was the right fit for me!