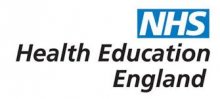 Health and social care professionals
Are you a health and social care professional working in England, with recent experience (within the last 24 months) of supporting people with learning disabilities who are pregnant or looking after a baby?
We would like to ask you some questions about your experience of working with parents with a learning disability and the challenges and opportunities associated with delivering care well.
About our study
We are a group of experienced researchers from the Faculty of Health and Medical Sciences at the University of Surrey. We would like to invite you to take part in a service evaluation study.
Before you decide whether you would like to take part it is important for you to understand why this study is being conducted and what it is going to involve. Please take time to read through our information sheet carefully and discuss it with others if you wish.
If anything is not clear or if you need further information, please contact Dr Treena Parsons on 01483 684623 or c.parsons@surrey.ac.uk.
Take part in our study
If you are interested in taking part, please contact Dr Treena Parsons to arrange a time for a telephone interview:
Telephone: 01483 684563
Email: c.parsons@surrey.ac.uk
This service evaluation is funded by Health Education England and has been reviewed by the University of Surrey's Ethics Committee.