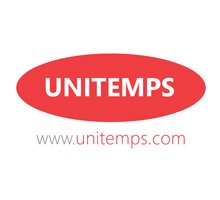 What our candidates say
Take a look at what our candidates say about using us.
I applied for a full-time, permanent position through a recruitment agency. However, Unitemps at the University of Surrey are not just any recruitment agency, they are excellent at what they do! Louise provided exceptional support, speedy communication and was so personable. I enjoyed every moment of my recruitment process as she was available when necessary, ready to give advice and answer any questions I had. I couldn't recommend Unitemps enough as they provided clear information about the job I applied for and made sure I was happy at every point. Thank you Louise and the Unitemps team for assisting me in landing my dream job.
I am very happy to endorse Unitemps as I have always found them all to be most helpful and accommodating to my requirements. Communication is good and I feel we have an excellent working relationship.
Working has never been so easy! Staff are professional and passionate. Their scope is not only to help you to find a job but also to offer you a comfortable environment and constant support.
I have been working with Unitemps for about 18 months now and have found them very helpful, nice, communicative and obliging. Hope to work with them for many more years.
As an Engineering student with a very busy timetable, I really appreciate the help from Unitemps in getting a part-time job that I enjoy and I am good at. During this period, working with Unitemps could not have been easier or more comfortable. They have always responded quickly to my enquiries and they have treated me in a very professional yet personal manner. I hope I can continue to work with them in the remaining years at the university and I definitely recommend others, students or not, to use their services.
Having been part of Unitemps Surrey for a year, it is my pleasure to recommend Unitemps for their work and communication. They have provided an excellent service and have always been readily available to respond to requests. There can be no doubt about Unitemps' capacity and commitment to ensuring effective functioning of work duties around the University and surrounding Guildford town. I have been fortunate to have been in contact with extremely responsive staff members who have always provided me with the essential relevant information for each role, as well as arranging interviews.
I have been using Unitemps' service for a number of years as although retired from full time work I enjoy working on a temporary basis as an exam Invigilator at Surrey University. I can confidently say they offer a very professional service for a wide range of temporary positions available in the Guildford area. The team are efficient, knowledgeable and helpful and, always happy to answer any questions or queries you may have either by email or in person at their office sited on the University campus. I have no hesitation in recommending their excellent service, why not give them a try, I'm sure you won't be disappointed!
I would like to say that the employment services of Unitemps are very helpful. Both the professional support given by Louise Kelly and the website application to manage the weekly work for the client company, are very efficient. Thanks to them I have had a pleasant work experience in the UK.
I have been on the Unitemps Temporary register for about 2 years and in that time have worked regularly through them. Frequent emails alert me to a wide variety of positions available (permanent, part-time and temporary) and applying for them is straightforward. The staff are always very friendly, helpful and accessible.
Unitemps facility is based right in the heart of Campus. Inside the staff are friendly and always helpful. During my time as a self-funded Ph.D. student at Surrey I managed to find several temporary jobs which have helped me pay towards my studies. If it wasn't for Unitemps, I would have struggled immensely to pay my studies.
I am very pleased with the service provided by Unitemps. The attention given to their workers is outstanding and their staff are always knowledgeable and friendly. Any questions raised are answered clearly and quickly. I would, without a doubt, recommend Unitemps to friends.