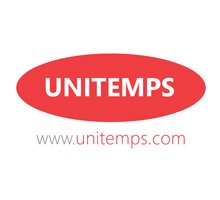 Our candidates
We have a database of 15,000 registered job seekers. They are current students (undergraduate and postgraduate) looking for part-time work to help fund their degree, graduates keen to secure a full-time job as their first step on the career ladder and experienced professionals living in the local area looking for their next career move.
Perfect resource
Students are a perfect resource for working unsociable and flexible hours. Our recent graduates approach their work with enthusiasm and bring fresh ideas and key skills from their studies.
Some of our candidates
Julia
Julia has just graduated from Guildford School of Acting. She is always looking for temporary work to fit in around her auditions. She has a wealth of work experience in retail, reception, administration and waitressing. During her time at Surrey she worked as an Event Assistant, Audition Helper, Open Day Student Ambassador and a Traffic Surveyor. Julia has her own car so can travel to where work is located, she is outgoing, confident and even has a brown belt in Karate!
Erik
Erik is currently studying a degree in Economics and Finance at the University of Surrey. He is seeking part-time work to increase his work experience while he is studying. He has completed internships and placements as an Analyst and Account Management Support at Goldman Sachs and IBM and also worked as an Outreach Mentor, Student/Careers Ambassador and a German Speaking Survey Caller utilising his native German language skills. Erik is Co-president of the University of Surrey Economics and Finance Society and enjoys playing the trumpet in orchestras.
Aaqib
Aaqib is a second year Biochemistry student who has a compelling drive to seek answers about life and the universe. Alongside his studies he works as a Research Assistant (including a full-time summer internship) in the healthcare sector to gain essential industry experience. Previously he has worked as a Student Helper, in retail and as a Tutor. Aaqib has been selected for the STARS programme which provides support and mentoring for high achieving students to help them develop to their full potential. In his spare time he enjoys reading popular science and practises martial arts.
Daniella
Daniella is currently undertaking a PhD in Sociology, she already has an MSc in History, Archaeology and Social Anthropology and a BSc in History and Ethnology. Alongside her research commitments she works as a Tutor and is a senior member of our Exam Invigilation team. She is a reliable, determined and hardworking member of staff who will deliver to a high standard.
Bernard
Bernard is a final year Chemical Engineering student with excellent people skills and a passion for fast-paced work. In addition to his studies, he is working part-time as a Lab Technician for a printing and sign making company, along with this industry experience he has also worked as an NHS Advisor and a Maths Tutor. In his spare time he enjoys playing football and cricket.
Brooke
Brooke is a final year Business Management student who has just completed her professional training year/internship at Philips as a Procurement Assistant. She also has experience of working in administration and is fluent in Portuguese and Spanish languages. She enjoys taking part in community projects and volunteering.
Christopher
Christopher is a final year Accounting and Finance student who has just completed a professional training year/internship at Philips as a Procurement Assistant. He has gained customer service skills by working in retail and has done voluntary work at an Accountancy firm to gain industry experience. Christopher is an active member of the Enactus society which involves managing fundraising events, and he also enjoys playing football.
Maria
Maria has a masters degree in Telecommunications Engineering and is an experienced Project Manager and Technical Consultant within telecoms and media industries. She has recently relocated to the UK from Spain and is currently putting her Spanish language skills to good use by working as a Spanish Speaking Sales Caller. Maria is a Board member of the Spanish Institution of Telecommunication Engineers and enjoys reading about emotional intelligence.
James
James is one of our star temps, having worked in over 40 different assignments! He has just completed his MSc in International Financial Management and is now looking for a permanent, full-time position. He is an ambitious, adaptable and committed individual seeking a career in business.  He has worked for EDF and RTE in France as a placement student and has been a committed Student Ambassador, Event Assistant and Open Day Helper at Unitemps. James is proficient in French and German and also with both MS and Apple software including website design. He enjoys playing tennis, football and golf in his spare time.
Yam
Yam has just graduated from the University of Surrey with a first class degree in Physics with Nuclear Astrophysics. He has a long standing passion for computer programming and website development with skills in HTML, CSS, JavaScript/jQuery, PHP5 and MySQL, he is seeking a stimulating full-time graduate position in this field. He has work experience in fulfillment, office administration, retail, research and volunteer charity work. Yam was awarded a high achievement bursary from the University of Surrey two years in a row and he has performed in a choir on live television, and on radio in The Royal Albert Hall.
Daniel
Daniel is a graduate from our Department of Computer Science, who enjoys searching for new technologies and software development. He is keen to start a career in software development/programming. He has a years' experience of working as a Junior Software Developer and has also worked as a Lab Demonstrator/Teaching Assistant and in the retail sector. Daniel plays chess, computer games and swims in his spare time.
Useful links for prospective candidates