Collaborate with us through applied industry research
Linking industry and academia to find innovative and enduring solutions for sustainability challenges across organisations.
Become a partner organisation
Through our Practitioner Doctorate in Sustainability PhD/EngD course, our academics and selected student will collaborate closely with your organisation to design a research project aimed at both resolving your issues and building yours and our knowledge.
How it works
We will work with your organisation using a rigorous selection procedure to engage a high calibre student from our centre with the right knowledge and skills for your project. This student, called a doctoral practitioner, will be based on your premises for an initial period of two years. Around the end of the first year, a thorough review will take place. Towards the end of the second year, you will consider whether to bring the project to a conclusion, if appropriate, or maintain the momentum by extending the engagement for a further 12 or 18 months, thus allowing the opportunity for the doctoral practitioner, who may well have become an integral part of your company, to be retained.
Before joining you, the doctoral practitioner is fast-tracked through an intensive 12 week training course here at the University to ensure that they are ready to commence work from day one. This is supplemented with a bespoke programme of on-going training, tailored to your needs, the project and the doctoral practitioner. We will work with you to set clearly defined milestones throughout the project and closely monitor progress to ensure that the agreed objectives are reached.
How it benefits your organisation
If you are interested in partnering with us then take a look at all the benefits you could take advantage of.
Selecting from our range of academic experts, you can work with the person or people whose experience and interests most closely match your business needs. Our academics will help you to dig deeper into your organisation's sustainability challenges in order to identify the key issues and you will benefit from their dedicated input from design to delivery of a cutting-edge, industry-focused research project, which will serve to address your short and longer term business needs.
We will work with you to co-recruit a high quality student, called a doctoral practitioner, to deliver your project. Applying their academic knowledge and skills to your research brief, our doctoral practitioners are training to be the sustainability leaders of tomorrow. They will be based on-site with you for at least two years and will be supported by at least two academic supervisors whose areas of knowledge closely align with the requirements of the project.
They will have the status of postgraduate research student within the University and will receive a competitive stipend through the programme.
Once you have an assigned doctoral practitioner (student) for your project, they will be required to complete an intensive 12-week training programme at the University prior to beginning work on-site with your company.
During these 12 weeks, they will complete three core academic modules that address key sustainability issues, as well as skills training activities and a literature review. This not only means that they will be able to hit the ground running from the first day with you, it is also an opportunity for the project team to meet and fine-tune the project deliverables and objectives, as well as identifying a bespoke training plan for the them to follow throughout the remainder of the programme.
The training programme will be designed to match the specific needs of the doctoral practitioner, your organisation and the research project.
The Practitioner Doctorate in Sustainability course has been developed with maximum flexibility in mind. As an industry-funded programme, there are no restrictions to the research undertaken provided it fits within the remit of sustainability and the University's requirements.
The doctoral practitioner (student) assigned to you is initially engaged for two years, after which the contract can be extended for a further 12 or 18 months. This offers the option of bringing the project to a conclusion, if appropriate, or maintaining the momentum by continuing the work and allowing the opportunity for the student, who may well have become an integral part of your company, to be retained.
Like most collaborative research programmes, each project will be covered by a studentship contract that we will negotiate with you. This is a three-way agreement between the University, your organisation and the doctoral practitioner (student).
Unlike similar programmes to date, we begin our legal negotiations with you from the point-of-view that you will own all foreground intellectual property generated through the project. All we ask in return is for a licence to use the foreground intellectual property for the purpose of non-commercial research and education (including teaching). We are happy to provide a copy of our standard terms and conditions – please email us.
By drawing on world-class academic input, your organisation can gain an objectivity and rigour that is not achievable through the conventional consultancy approach, enabling you to accelerate your progress in the field of sustainability and take a leading position in your sector.
With our support, you can pursue opportunities such as speaking at industry conferences and publishing in trade journals, helping to raise your reputation as an innovator in this field.
You will have the option to book up to two days per year with the Primary Academic Supervisor for your project to provide advisory consultancy on any topic (not necessarily in relation to your main project).
This means that at no extra cost, you can enjoy the benefits of an outside academic input into another project that you are working on, such as brainstorming ideas and discussing upcoming concerns. In addition to these two days, you can book at least a further three days of consultancy with the Primary Academic Supervisor at a discounted rate.
You and your staff will have access to a range of learning and networking events such as academic seminars, continued professional development courses, conferences and workshops hosted by our centre.
The programme costs for organisations are typically around £10k a quarter, comparing favourably to the average consultancy fees or the funds needed to employ a full-time researcher.
We are able to offer a range of flexible options for payment and require just a two-year initial commitment, with the option to extend by 12 or 18 months pending review.
We believe that sustainability is a means to an end rather than an end in itself. Our aim is to help you develop solutions based on academic evidence that will have enduring value for your organisation and even the wider industry sector.
Get in contact
If you wish to discuss research opportunities with us or become a partnering organisation, please contact us:
The PDS programme has allowed Hampshire Hospitals to use research to help address the challenge of sustainability within a healthcare setting.

As a valued member of the team, our doctoral practitioner has been able to fully embed within the organisation, allowing for a greater understanding of the organisational complexities as well as put forward considered initiatives that align with UK and global sustainable development goals.
Gillian Brown, Sustainability Manager, Hampshire Hospitals NHS Foundation Trust
Meet our doctoral practitioners
Our students have been on an intensive programme of academic, personal development and transferable skills, training and preparing for their move to industry.
We thank WWF, Wates Group, Heathrow, Aviva and WRAP for their collaboration and look forward to the industry based sustainability research that will have enduring value for these companies.
Listen to our students talk about their experiences on the Practitioner Doctorate in Sustainability programme and find out more about our students.
Become a student
If you're interested in becoming a student with us as a doctoral practitioner then take a look at what we offer.
Studying with us
Hear from our students and see what support we offer.
Practitioner Doctorate in Sustainability PhD/EngD
Pursue research studies while gaining research experience.
Annual conference
Researchers come together to showcase the research they are doing.
Advisory board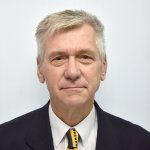 Peter Douben
Director and Founder, REACHWise
Biography
Peter Douben, PhD is an environment expert with more than 30 years' experience in research, industry and consultancy services, focussing on the fate and effect of chemicals in the environment.
He is Director and Founder of REACHWise, a consultancy focussed on REACH, CLP and Biocides, supporting a global downstream end user of chemicals with ensuring the chemicals compliance with REACH in the client's products and development of mitigation strategies. This also covers defining R&D programmes with the focus on chemical aspects of sustainability activities.
In the context of Brexit the company also provides Only Representative services for the UK. It continues to support companies in EU27/EEA but also from elsewhere in the world when they face regulatory issues for their chemicals to the UK and EU.
Before REACHWise, Peter he was Director REACH/Chemicals Policy in Cefic, the European Chemical Industry Council, during which he was responsible for the implementation of REACH, and as such he was involved in several REACH Implementation Projects (RIPs). He led the Project Management Groups on the guidance for information requirements on intrinsic properties of substances, and the one on carrying out the chemical safety assessment.
Prior to this he was Head of Environmental Protection in Unilever and served on many industry bodies in Europe and North America.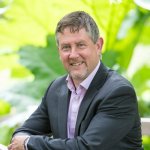 Chris France
Visiting Professor, Centre for Environment and Sustainability
Biography
Chris France is a Visiting Professor in the Centre for Environment and Sustainability (CES). He founded the forerunner programme to the PDS back in 1993 and ran the EPSRC's longest funded EngD programme. He has consulted for a number of universities in running such industry-facing research programmes (including, Imperial, UCL, Cambridge and Bristol) and was one of the EPSRC's 'EngD Advocates' for many years. Chris succeeded Roland Clift as Director of the Centre for Environment and Sustainability and later in his career founded Surrey's Doctoral College which oversaw the admission, skills training and progress of a population of 1,000 doctoral students and represented the interests of nearly 500 early career researchers. 
Chris believes that the essence of practitioner doctorates is to fulfil two objectives:
Train 'work ready' graduates in the state of the art (both theory and practice) of their discipline (in this case sustainability)
Undertake research that directly benefits the industrial sponsor whilst demonstrating excellent academic outcomes. The Surrey EngD diaspora since 1997 clearly shows this approach to be a success.
The repeat business from sponsors attests to the value that they derive from their participation. As an academic, Chris supported the CES submission to Research Excellence Frameworks on three occasions by citing papers written with EngD researchers and their industrial supervisors.
The value of tight cohorts, tailored training, high intellectual aspirations along with regular monitoring and tensioning, are key to maintaining the effectiveness of these programmes. This approach has given CES/Surrey an enviable niche. It requires active management (as much of supervisors as candidates) to avoid the otherwise inevitable degeneracy into a series of unlinked PhDs based more in the University.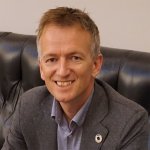 Chris Fry
Managing Director, Accelar Limited
Biography
Chris is an established business leader drawing on experience spanning renewable energy, transport, the natural environment, water, regeneration, construction and government policy. In 2019 he co-founded strategy and sustainability consultancy Accelar Limited to help accelerate the clean growth transition.
He has a strong interest in eco-innovation and investment, for example as an advisor to the Green Finance Institute's Coalition for the Energy Efficiency of Buildings (CEEB), as a member of the EIC's Sustainable Smart Cities Taskforce and as a member of the Clean Growth Forum for the Enterprise M3 Local Enterprise Partnership. Chris is a Chartered Director and Fellow of the Institute of Directors. His previous roles include leadership positions with Ramboll UK, Temple Group, AEA Technology and the Transport Research Laboratory.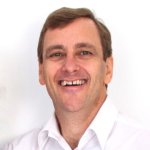 Adrian Greet
Director General, SAI Platform
Biography
As a member of the Executive Committee for over 7 years and most recently as President, Adrian led the work on SAI Platform's Vision, Mission and Strategies. Now in the role of Director General, Adrian is driving these strategies and developing the organisation to reach a sustainable future for agriculture on a global scale.
During a career of over 33 years with Mars Incorporated, Adrian has led positive change across various areas and in many roles: most recently as one of the leading architects of the Mars Sustainable in a Generation Plan. He is an experienced public speaker and a highly experienced manager, who takes a value-driven approach to creating a culture, ethos and team that thrive on improvement and empowerment.
Adrian holds a BSc Honours degree from London University in Mathematics and Physics. He is a member of the board of governors for the Dairy Sustainability Framework, the Advisory board for the Quantis Geofootprint Tool, the Advisory Board for the Surrey University Practitioner Doctorate in Sustainability and an Ambassador for the Positive Innovation Club.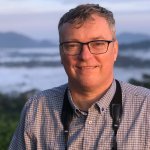 Henry King
Director Sustainability Science and Technology, Unilever
Biography
Responsible for leading integration of life cycle thinking and sustainability science development within Unilever and supporting Unilever's Compass ambitions and implementation across the business. Thirty years of experience working in industry and participated in various multi-stakeholder and expert working groups.
Experienced in environmental reporting and the development and implementation of impact assessment methods in industry and use of scientific data for communication and claims support. Current research areas include integration of planetary boundary thinking and science into decision-making, improving understanding of variability and uncertainty in life cycle assessment and product footprinting.