Collaborate with us through applied industry research
Linking industry and academia to find innovative and enduring solutions for sustainability challenges across organisations.
Become a partner organisation
Through our Practitioner Doctorate in Sustainability PhD/EngD course, our academics and selected student will collaborate closely with your organisation to design a research project aimed at both resolving your issues and building yours and our knowledge.
How it works
We will work with your organisation using a rigorous selection procedure to engage a high calibre student from our centre with the right knowledge and skills for your project. This student, called a doctoral practitioner, will be based on your premises for an initial period of two years. Around the end of the first year, a thorough review will take place. Towards the end of the second year, you will consider whether to bring the project to a conclusion, if appropriate, or maintain the momentum by extending the engagement for a further 12 or 18 months, thus allowing the opportunity for the doctoral practitioner, who may well have become an integral part of your company, to be retained.
Before joining you, the doctoral practitioner is fast-tracked through an intensive 12 week training course here at the University to ensure that they are ready to commence work from day one. This is supplemented with a bespoke programme of on-going training, tailored to your needs, the project and the doctoral practitioner. We will work with you to set clearly defined milestones throughout the project and closely monitor progress to ensure that the agreed objectives are reached.
How it benefits your organisation
If you are interested in partnering with us then take a look at all the benefits you could take advantage of.
Selecting from our range of academic experts, you can work with the person or people whose experience and interests most closely match your business needs. Our academics will help you to dig deeper into your organisation's sustainability challenges in order to identify the key issues and you will benefit from their dedicated input from design to delivery of a cutting-edge, industry-focused research project, which will serve to address your short and longer term business needs.
We will work with you to co-recruit a high quality student, called a doctoral practitioner, to deliver your project. Applying their academic knowledge and skills to your research brief, our doctoral practitioners are training to be the sustainability leaders of tomorrow. They will be based on-site with you for at least two years and will be supported by at least two academic supervisors whose areas of knowledge closely align with the requirements of the project.
They will have the status of postgraduate research student within the University and will receive a competitive stipend through the programme.
Once you have an assigned doctoral practitioner (student) for your project, they will be required to complete an intensive 12-week training programme at the University prior to beginning work on-site with your company.
During these 12 weeks, they will complete three core academic modules that address key sustainability issues, as well as skills training activities and a literature review. This not only means that they will be able to hit the ground running from the first day with you, it is also an opportunity for the project team to meet and fine-tune the project deliverables and objectives, as well as identifying a bespoke training plan for the them to follow throughout the remainder of the programme.
The training programme will be designed to match the specific needs of the doctoral practitioner, your organisation and the research project.
The Practitioner Doctorate in Sustainability course has been developed with maximum flexibility in mind. As an industry-funded programme, there are no restrictions to the research undertaken provided it fits within the remit of sustainability and the University's requirements.
The doctoral practitioner (student) assigned to you is initially engaged for two years, after which the contract can be extended for a further 12 or 18 months. This offers the option of bringing the project to a conclusion, if appropriate, or maintaining the momentum by continuing the work and allowing the opportunity for the student, who may well have become an integral part of your company, to be retained.
Like most collaborative research programmes, each project will be covered by a studentship contract that we will negotiate with you. This is a three-way agreement between the University, your organisation and the doctoral practitioner (student).
Unlike similar programmes to date, we begin our legal negotiations with you from the point-of-view that you will own all foreground intellectual property generated through the project. All we ask in return is for a licence to use the foreground intellectual property for the purpose of non-commercial research and education (including teaching). We are happy to provide a copy of our standard terms and conditions – please email us.
By drawing on world-class academic input, your organisation can gain an objectivity and rigour that is not achievable through the conventional consultancy approach, enabling you to accelerate your progress in the field of sustainability and take a leading position in your sector.
With our support, you can pursue opportunities such as speaking at industry conferences and publishing in trade journals, helping to raise your reputation as an innovator in this field.
You will have the option to book up to two days per year with the Primary Academic Supervisor for your project to provide advisory consultancy on any topic (not necessarily in relation to your main project).
This means that at no extra cost, you can enjoy the benefits of an outside academic input into another project that you are working on, such as brainstorming ideas and discussing upcoming concerns. In addition to these two days, you can book at least a further three days of consultancy with the Primary Academic Supervisor at a discounted rate.
You and your staff will have access to a range of learning and networking events such as academic seminars, continued professional development courses, conferences and workshops hosted by our centre.
The programme costs for organisations are typically around £10k a quarter, comparing favourably to the average consultancy fees or the funds needed to employ a full-time researcher.
We are able to offer a range of flexible options for payment and require just a two-year initial commitment, with the option to extend by 12 or 18 months pending review.
We believe that sustainability is a means to an end rather than an end in itself. Our aim is to help you develop solutions based on academic evidence that will have enduring value for your organisation and even the wider industry sector.
Get in contact
If you wish to discuss research opportunities with us or become a partnering organisation, please contact us:
How we've worked with industry
We took part in the first Drapers Sustainable Fashion Forum 2019. Our Dr Jaqi Lee spoke about how to move the fashion industry towards a more sustainable future. Hear from some of the most progressive fashion brands and retailers.
The PDS programme has allowed Hampshire Hospitals to use research to help address the challenge of sustainability within a healthcare setting.

As a valued member of the team, our doctoral practitioner has been able to fully embed within the organisation, allowing for a greater understanding of the organisational complexities as well as put forward considered initiatives that align with UK and global sustainable development goals.
Gillian Brown, Sustainability Manager, Hampshire Hospitals NHS Foundation Trust
Meet our doctoral practitioners
Our new students have been on an intensive programme of academic, personal development and transferable skills, training and preparing for their move to industry.
We thank WWF, Wates Group, Heathrow, Aviva and WRAP for their collaboration and look forward to the industry based sustainability research that will have enduring value for these companies.
Listen to our students talk about their experiences on the Practitioner Doctorate in Sustainability programme.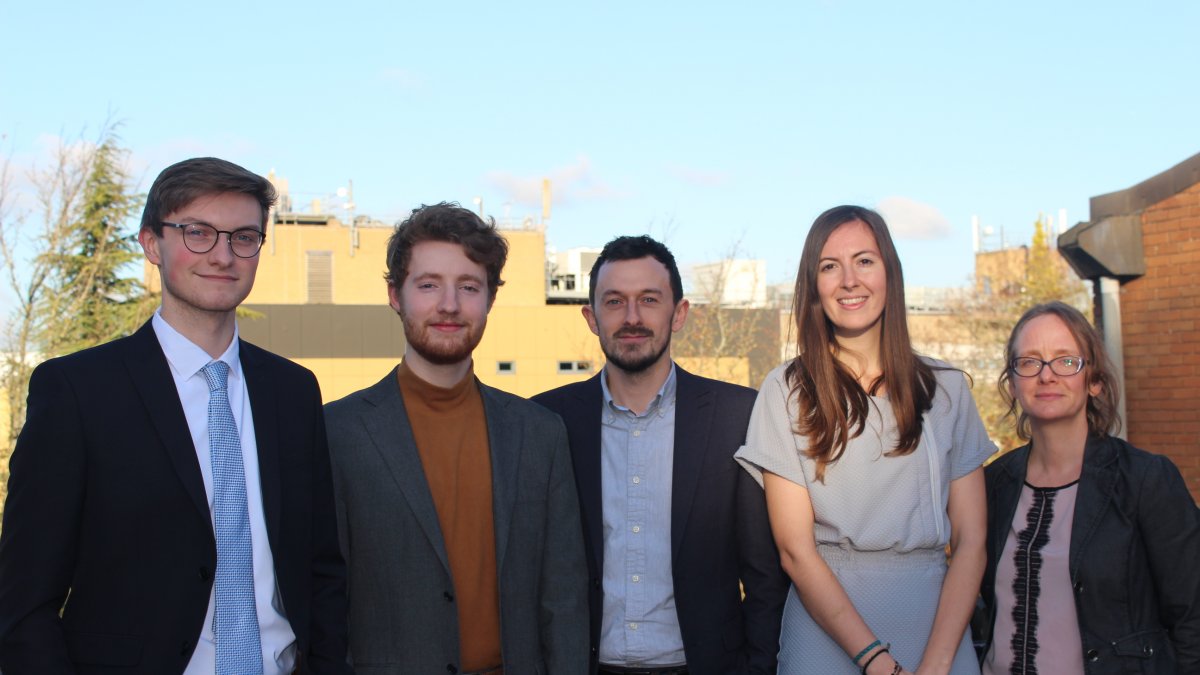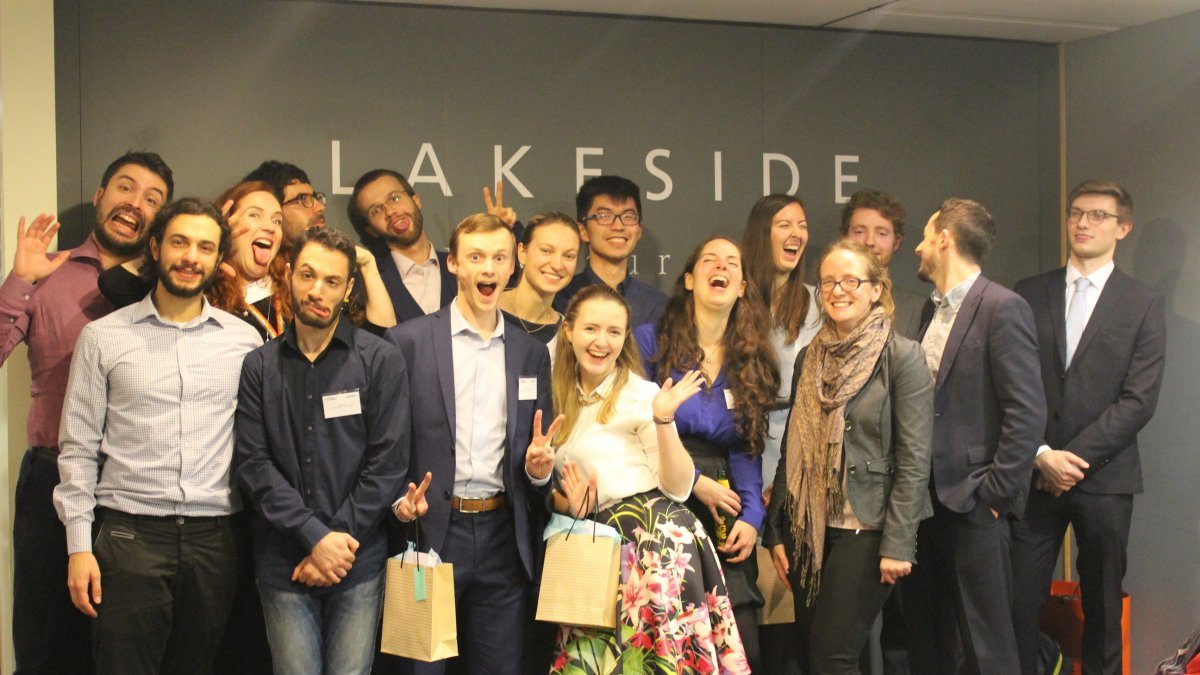 Annual PDS conference
Our applied research programme, the Practitioner Doctorate in Sustainability, has an annual conference showcasing all the research taking place with our industry partners.
Become a student
If you're interested in becoming a student with us as a doctoral practitioner then take a look at what we offer.
Studying with us
Hear from our students and see what support we offer.
Practitioner Doctorate in Sustainability PhD/EngD
Pursue research studies while gaining research experience.
Annual conference
Researchers come together to showcase the research they are doing.