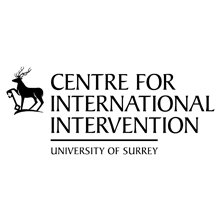 Centre for International Intervention
Operating at the intersection of academia, government, private sector and third sector, we provide a forum for research, discussion, and education around international intervention, providing an engaged yet critical perspective on intervention that promotes more effective, ethical, and sustainable intervention practice.
Study with us
We seek to help you develop your understanding of the world and give you the tools to express that.
Our research
Our research seeks to understand how intervention is conceptualised, justified, and conducted, across four broad themes: humanitarianism, law, ethics, and geopolitics.
Stay connected
14.05.20
The other week, I wrote that probably the most useful thing for the Prime Minister would be a lengthy...
30.04.20
This post originally appeared on the UK in a Changing Europe website. The return of Boris Johnson and...