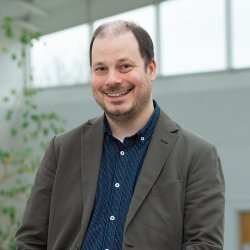 Dr Alex Leveringhaus
---
Lecturer in Political Theory; Co-Director, Centre for International Intervention
About
Biography
I joined Surrey in January 2018 from the University of Manchester, where I was a Leverhulme Early Career Research Fellow in the Centre for Political Theory. Prior to working at Manchester, I was a post-doctoral research fellow at the Oxford Institute for Ethics, Law and Armed Conflict, University of Oxford, as well as a James Martin Fellow in the Oxford Martin School. I received my PhD in Government from LSE, where I worked under the supervision of Cecile Fabre and Paul Kelly.
At Surrey, I am the co-director, with Nick Kitchen, of the Centre for International Intervention. I am also a coordinator for the Special Interest Group for Ethics and Artificial Intelligence at the University, and an affiliate at the Surrey Centre for Law and Philosophy (SCLP).
University roles and responsibilities
Exams and Assessments Officer
Research

Research interests

My research interests lie in contemporary political theory and philosophy in the analytic tradition. I also have an interest in contemporary ethical theory – normative and applied. Most of my work is on ethical and other theoretical issues in armed conflict, with special emphasis on emerging combat technologies (drones, robots, autonomous weapons), as well as military intervention. More generally, I am interested in the ethical and political repercussions of the wide-spread introduction and use of Artificial Intelligence.
Supervision
Postgraduate research supervision
I welcome proposals in most areas of contemporary political theory, especially on the following topic:
Theories of rights
Non-consequentialism (applied issues in the ethics of killing and saving, as well as conceptions of human dignity and non-instrumentalisation)
Just war theory
Theoretical approaches to atrocities and human right abuses
Ethics and Politics of Artificial Intelligence
Teaching
At Surrey, I convene 'Social and Political Thinkers: from Plato to Marx', which is the core political philosophy course for all our undergraduates. It is also taken by a large number of students from outside the Politics Department. From Winter Semester 2019, I will convene the UG course on political ideologies.
At PGT level, I convene the module on global governance, and co-teach, with Nick Kitchen, Politics of International Intervention.
Dissertation supervision: I have supervised a variety of topics in political theory and beyond, including abortion rights, biomedical enhancement in sports, the moral standing of soldiers, the obligation to intervene, the conceptualisation of war as punishment, and society-building in (post-) civil war scenarios.
Publications
Highlights
Leveringhaus, Alex (2016), Ethics and Autonomous Weapons (Palgrave)
Leveringhaus, Alex (2016), 'What so bad about Killer Robots?', Journal of Applied Philosophy.