Department of Marketing and Retail Management
We produce world-class research in the fields of marketing, retail, service and consumer behaviour and apply this to our teaching. We continuously develop new insight in collaboration with academics across the University and businesses across the world.
Research
We contribute new ideas and fresh thinking to the academic discipline and research community of marketing, retail, service and consumer behaviour.
Study with us
Today's culture is intertwined with marketing, retail and business. We provide an international education environment that motivates our students to have a global perspective to tackle these areas.
Enterprise
We collaborate with businesses to conduct highly relevant research, identify unanswered questions and collect data.
Our staff members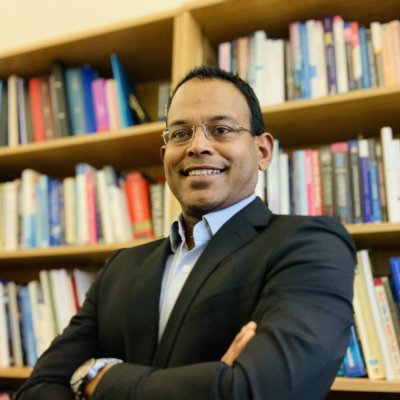 Professor Chanaka Jayawardhena
Professor of Marketing and Head of Department
Professor Chanaka Jayawardhena is the Professor of Marketing at Surrey Business School (SBS) and Head of the Department of Marketing and Retailing. He also holds visiting professor positions at University of Jyväskylä, Finland and University of Hull. Prior to joining SBS (in February 2020), he was the Professor of Marketing at University of Hull. Previously, Chanaka held facul...
Stay connected
Latest tweets
@sbsatsurrey
Are you thinking about doing an MBA? Find out more about our Executive MBA (part-time) at Surrey Business School at…
https://t.co/D4to6eLk8K
Congratulations to Surrey Business School's Dr Andy Hill and his team who have secured a Research Fellowship, worki…
https://t.co/DePJw76rtk
26.03.21
We're delighted to introduce our new Student Success team for the Faculty of Arts & Social Sciences...
25.03.21
When approaching an ocean passage, you know where you will start and where you are going, but nature...