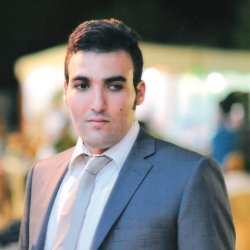 Dr Abderaouf Bouguerra
---
Lecturer in Strategy & International Business
About
Biography
Dr Abderaouf Bouguerra is a Lecturer in Strategy and International Business at Surrey Business School. Previously, he was a Lecturer in International Business at Aston Business School. He specialises in teaching Strategy and International Business related subjects at postgraduate (Executive MBA and MSc) and undergraduate level (BA Final Year). Abderaouf received his PhD from Warwick Business School.
Abderaouf main research area focuses on MNEs organisational learning, dynamic capabilities, agility, entrepreneurial orientation, and environmental sustainability in the context of emerging economies. His work has been published in journals such as British Journal of Management, Journal of International Management, Journal of Business Research, and Journal of Knowledge Management.
He is a member of the editorial board of Journal of World Business and Journal of International Management. He also serves as ad-hoc reviewer to leading journals such as Journal of Product Innovation Management, British Journal of Management, and Journal of Business Research.
Beyond his academic contributions, Abderaouf has been providing business mentoring and support for organisations, in developed and emerging economies, seeking to internationalise and grow in international markets. In addition, he has been participating in different forums and events on how to achieve Sustainable Development Goals (SDGs), and also writing articles featured in Al-Youm Magazine for the Dubai Chamber of Commerce on topics related to sustainability and CSR. Besides, he had previously worked for various MNEs operating in emerging economies.
Abderaouf is multilingual (English, French, and Arabic), with a global and inquisitive mindset developed while living and working in different countries namely France, Saudi Arabia, Libya, Morocco, United Kingdom, and Denmark.
My qualifications
PhD in Strategy & International Business
Warwick Business School
MSc in International Business
Robert Gordon University
Supervision
Postgraduate research supervision
I welcome PhD applicants particularly, but not limited to, such areas of interest:
Absorptive capacity
Dynamic capabilities
Organisational agility
Entrepreneurial orientation
Sustainability
Teaching
MAN3090 International Business Strategy
MANM009 International Business Management
MANM373 Business Reporting Techniques