How we support race equality
We strive to create spaces for our staff and students to have professional, academic and personal support and there are a range of options to engage with this. These include wellbeing events, staff and student mentoring schemes, and social activities run throughout the academic year.
Training
We also provide a range of online and face-to-face training for staff that covers unconscious bias in higher education. In collaboration with Advance HE, we have developed an 'Introduction to Race Equity' staff training module that focusses on race and racism in HE and is based on the experiences of staff and students at Surrey, acted by our Guildford School of Acting students. This eLearning training is part of our suite of essential training for staff and has received exceptional feedback from our community on its impact and upskilling of our staff and postgraduate research student population.
Mentoring schemes
Our mentoring schemes are designed to support students and staff in the career planning process and provide an insight into the professional and personal skills that may benefit their career progression.
We have two streams of mentoring:
Staff to student
Staff to staff
Surrey Black Scholars programme 
The Surrey Black Scholars programme is a joint Doctoral College, EDI and Surrey Institute of Education initiative funded by Office for Students and Research England, that includes significant co-investment from the University, to provide Black British students with the resources, support and environment necessary to pursue rich and rewarding research careers after graduation. Through embedding sustainable initiatives that build a pipeline for Black students, enhance experience and provide a career boost, we are increasing the numbers of Black British students within our PGR community, while improving our inclusive culture and race equity at Surrey to benefit our whole postgraduate community. 
This multicomponent programme comprises a range of activities, including our 'Surrey Black Scholars' package that provides a fully-funded, enhanced PhD experience for Surrey Black Scholars (summer school, mentoring including reverse mentoring for Executive Board, placement opportunities, teaching qualifications, tailored career advice).
University of Surrey Researchers Anti-Racism Reading Group
The Anti-Racism Reading Group is a monthly discussion group aimed at getting PGRs and ECRs involved in the difficult questions of race, colonialism, and equality. It invites people from as many backgrounds as possible to attend, freely share their perspective, and take part in meaningful discussions about race in the modern world. To find out more visit researcher community area.
I went onto the scheme questioning what I had to offer, it was a great experience, my mentee was intelligent and articulate but didn't realise he had so much potential and that's what this programme is about . It's about their journey to develop what was there all along.
Serge McQuillen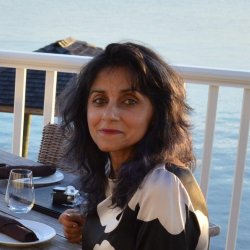 Being part of the mentoring scheme was an insight into an industry different to mine. I worked with a mentor that was able to help me develop transferable skills by offering me insights into his own career and experiences. It was interesting working with someone who was the exact opposite of me - race, gender and age. I had my reservations at first but ultimately our differences are what offered me such a rich learning experience. I thoroughly enjoyed the scheme benefiting academically and personally from my journey.
Sameera Sesay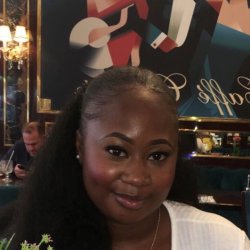 University contacts
If you are a member of staff or student and want to find out about the work the university is doing to promote race equality and connect with the staff and student communities, please do get in touch.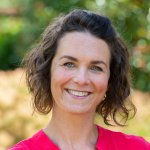 Director of Equality, Diversity and Inclusion; Associate Professor in Health Inequalities and Chronic Disease