Study
Being a student at Surrey you can get involved in interdisciplinary research opportunities both here and with our partners such as the National Physical Laboratory.
Outstanding teaching

Based on the evidence available, the Teaching Excellence Framework (TEF) Panel judged that the University of Surrey delivers consistently outstanding teaching, learning and outcomes for its students. It is of the highest quality found in the UK.
Research excellence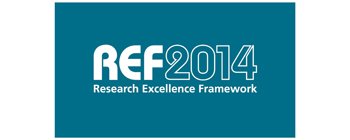 In the latest Research Excellence Framework (REF 2014) 84 per cent of our research was rated as world-leading or internationally excellent in the Physics category.
What we are researching
Exotic nuclei and nuclear astrophysics
Nuclear reactions affecting the emission of cosmic gamma rays
Direct measurements of radiative capture reactions
Exotic nuclei for understanding nuclei synthesis in explosive binary systems
Single particle transfer reactions around the Islands of Inversion
Exploring exotic nuclear shapes and shape coexistence.
Shape and shell evolution in heavy nuclei
Nuclear structure around the doubly closed shell nucleus 208Pb
The limits and theory of K-isomerism
Shape evolution in the vicinity of the doubly mid shell nucleus 270Dy
Industrial applications of nuclear structure studies.
Research opportunities
We are keen to support fellowship applications for talented applicants so we have listed some current fellowships.
PhD projects
Every year we offer a number of PhD projects. These are funded either by UKRI-STFC or by submitting an application through one of our studentships.
We strongly encourage interested applicants to enquire about potential opportunities with Professor Wilton Catford.
Studentships
PhD Studentship in Experimental Nuclear Physics
Funding information:
The studentship covers the University tuition fees (at EU/UK level) and provides an annual tax-free stipend of £14,777.
Study abroad
You have the opportunity to acquire international experience as part of your undergraduates and masters studies, by taking advantage of exchange agreements with our partner universities.
Locations of our partner universities include Australia, Germany, Canada, United States and Singapore.
Professional Training and research placements
Our undergraduate physics courses offer a fully integrated Professional Training or research placement, which provides our students with an excellent foundation for both employment and further study.
For those interested in a career in research, our MPhys courses offer a full research year that is often spent abroad, whilst our BSc courses offer a Professional Training placement which involves students directly applying their physics to the work, by using coding, maths etc.
Recognised as the Best University Placement Service (Over 500 Placements) for the second year in a row at the National Undergraduate Employability (NUE) Awards 2020; we will support you with your application and ensure you are gaining the experience you need in a supportive environment.
Placement companies
Our students spend their year at a very wide range of employers.
Airbus Defence and Space
BAE Systems
Central Laser Facility (CLF) at the Rutherford Lab - Vulcan Lasers
Defence Science and Technology Laboratory
IBM UK Ltd
InSync Technologies Ltd
MBDA UK Ltd
Merck
National Physical Laboratory
PlasmaQuest
Regional Radiation Protection Service
Tesla Engineering Ltd
Toptica Photonics.
What we have to offer
We have a suite of heavily shielded gamma-ray (hyper pure germanium) detectors and access to facilities around the world. We also offer employability and careers support to help get you ready for life after university.
There is an extensive Researcher Development Programme run at university level and we are part of the SEPnet Graduate School.
Student life
Learn more about student life at Surrey, ranked top 10 in The Times Higher Education Student Experience Survey 2018.