Shape and shell evolution in heavy nuclei
Our work focuses on the structure of neutron-rich nuclei, studying a range of phenomena including shape evolution, K-isomerism, and shell structure around the N=126 closed shell, with the eventual goal of pushing towards the path of the astrophysical r-process.
Overview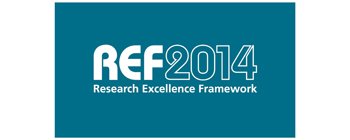 This work takes place at a variety of fragmentation and ISOL radioactive beam facilities and utilises a variety of experimental techniques including gamma-ray spectroscopy and lifetime measurements. For lifetime measurements we frequently make use of the Surrey led FATIMA array of lanthanum tri-bromide (LaBr3) detectors.
Research excellence
In the latest Research Excellence Framework (REF 2014) 84 per cent of our research was rated as world-leading or internationally excellent in the Physics category.
Research areas
Nuclear structure around the doubly closed shell nucleus 208Pb
The limits and theory of K-isomerism
Shape evolution in the vicinity of the doubly mid shell nucleus 270Dy
Industrial applications of nuclear structure studies.
Staff members
If you want to find out more about the research we are doing or just have a general query, then please get in touch.

Study with us
We host many types of research fellow or you can apply to do a PhD with us. We also offer project work as part of our undergraduate and masters courses.
Physics research groups
Take a look at the other research we do within the Department of Physics.