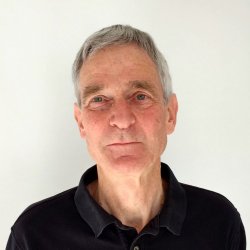 Professor Philip Walker
---
Emeritus Professor of Physics
BA (1973, Cambridge), PhD (1978, Australian National University)
About
Biography
Phil Walker joined the Department of Physics in 1987. He obtained his PhD in experimental nuclear physics from the Australian National University in Canberra, went to Michigan State University as a postdoc, and spent seven years at the Daresbury Laboratory in Cheshire, before coming to Guildford to take up a lectureship. He became a professor in 1998. He has worked in various European countries, Australia, Japan, USA and Canada. He focuses his research on the study of nuclei at high angular momentum, with a special interest in nuclear isomers (excited, metastable states of nuclei). In 2019 he received the Ernest Rutherford Medal and Prize from the Institute of Physics, and in 2022 he has been awarded the Lise Meitner Medal and Prize of the European Physical Society. Both prizes are for his work on nuclear isomers.
Nuclear isomers are discussed in, for example, "Energy Traps in Atomic Nuclei", by Philip Walker and George Dracoulis, Nature 399, 35 (1999); "Review of metastable states in heavy nuclei", by G.D. Dracoulis, P.M. Walker and F.G. Kondev, Rep. Prog. Phys. 79, 076301 (2016); and "100 years of nuclear isomers - then and now", by Philip Walker and Zsolt Podolyak, Physica Scripta, 95, 044004 (2020).
Research

Research interests

Nuclear-structure physics: study of atomic nuclei with heavy-ion beams to make high-angular-momentum states. Special interest in nuclear isomers as probes and indicators of unusual nuclear structure: pairing effects and superfluidity; tunnelling decay modes; tilted rotation; non-axial shapes; shape coexistence; competition between rotation and vibration.

Experimental investigations through the use of gamma-ray detection: arrays of germanium gamma-ray detectors; Compton suppression; charged-particle coincidences; timing properties; conversion electrons. Current focus on the use of radioactive ion beams, produced by projectile fragmentation and/or the ISOL method. Investigation of the potential for induced emission from isomers, leading to novel energy-storage possibilities.

Nuclear isomers – A primer

Nuclear isomers are excited, metastable states of atomic nuclei. Their ability, in principle, to undergo electromagnetic decay sets isomers apart from nuclear ground states.

The word "isomer" is borrowed from chemistry, with reference to different arrangements of a given set of building blocks – a specific number of neutrons (N) and protons (Z), in the case of atomic nuclei. The existence of isomers was foreseen in 1917 by Frederick Soddy, who referred to them as being "different in their stability and mode of breaking up". In 1921, Otto Hahn found the first example in Pa-234, but it was not until the mid 1930's that isomers became firmly established experimentally. Of key importance was the theoretical understanding provided by von Weizsacker, in terms of angular momentum (spin) changes: half-lives are long when the only possible electromagnetic decay transitions involve states with large spin differences.

There is no clear specification as to what half-life is required for an excited nuclear state to be called an isomer. One defining experimental condition is that an isomer should be long enough lived so that its half-life can be determined by electronic means. Alternatively, there should be sufficient time to separate physically an isomeric state from the environment in which it was produced. Either of these conditions leads to the commonly adopted requirement that an isomer should have a half-life of at least one nanosecond (0.000000001 s). While short-lived on a human time scale, a nanosecond is still some thousand times longer than the half-life of a typical nuclear excited state. Thus isomers can be considered to be unusual states of nuclei, with a variety of research opportunities and applications.

Shape isomers

The first type considered here is where shape, rather than spin, confers isomerism. In contrast to the sphericity of atoms, most nuclei are not spherical, and an excited state can have a different shape compared to its respective ground state. The nucleon rearrangements necessary for a shape change can be complex, so that transitions between different shapes are likely to be inhibited, leading to isomerism. Only one shape isomer, Am-242m (the final "m" signifies an isomeric state) has a half-life exceeding 1 ms (here 14 ms).

Spin isomers

Most isomers exist due to spin and energy constraints. The simplest situation is where the first excited state of a nucleus is at low energy, E, and has a large spin difference from the ground state. For gamma-ray decay, the transition multipole order, L, must be greater than or equal to the spin difference. The transition rate has an energy dependence proportional to E to the power (2L+1) but decreases rapidly as L increases. In essence, if L is large and E is small, then the half-life is long and an isomer results. An additional consideration is that for low transition energies there can be large electron-conversion coefficients, thus mitigating to some extent against very long half-lives.

The isomer Ta-180m has an excitation energy of 75 keV and a spin of 9 units, compared to the ground-state spin of 1 unit. The decay of the isomer is so slow that it has never been observed, and only a half-life limit has been determined (much greater than the age of the Universe). This isomer is unique in being naturally occurring – it can be dug out of the ground!

K isomers

While "spin isomers" (discussed above) result from decay transitions requiring large changes in the spin's magnitude, "K isomers" result from the requirement for large changes in the spin's direction. For example, the nuclide Hf-180 has a prolate (rugby football) shape, where the long axis is an axis of symmetry. The spin projection, K, on the symmetry axis is a conserved quantity. In this case a broken proton pair can generate 8 units of spin along the symmetry axis, i.e. I=K=8, where I is the total spin. However, the only states available for gamma decay are rotational states where the spin vector is perpendicular to the symmetry axis, with K=0. In practice, an L=1 transition to the I=8, K=0 rotational state is observed, which is called "K forbidden" since the change in K is greater than L. Although it is observed, it is very slow compared to K-allowed transitions, so that the "K-forbidden" designation is useful even though it is not precise, and the associated K=8 state is isomeric, with a half-life of 5.5 hours.

Outlook

Isomers are routinely used for investigating the properties of nuclei. With the recent advent of rare-isotope beams, isomer beams offer new possibilities for research. Outside the province of nuclear physics itself, isomers have well established uses in medical imaging (e.g. Tc-99m, Kr-85m) and can be important in astrophysical (plasma) environments. There has also been much interest in the possibility of controlling the energy release from isomers, but a number of basic problems remain to be solved.

Further reading: See my publications, and the three key articles quoted in my biography.