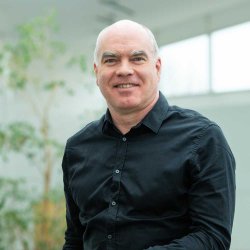 Biography
Biography
Prof. Zsolt Podolyak is an experimental nuclear physicist at the University of Surrey. He has a broad interest within nuclear physics, with leading publications in nuclear structure (concentrating on heavy neutron-rich nuclei, nuclear reactions (mainly relativistic energy fragmentation), nuclear astrophysics (the r-process), and on the borderline of nuclear/hadron physics (role of the Delta resonance in reactions). He also worked on applied radiation and medical physics. He performs experiments at radioactive beam facilities, such as GSI/FAIR, ISOLDE at CERN, RIKEN in Japan. He has a leading role at the international NUSTAR facility in Germany, and he was the principal investigator of the largest ever nuclear physics STFC grant in the UK.
MSc from the Babes-Bolyai University, Cluj, Romania, 1992.
PhD from the Kossuth Lajos University (Institute of Nuclear Research ATOMKI), Debrecen, Hungary, 1995.
Assistant Professor at the Babes-Bolyai University, Cluj, Romania, 1996.
Postdoctoral fellow at the Legnaro National Laboratories, Italy, 1996-1998.
EPSRC/STFC Advanced Fellow at the University of Surrey 2001-2009.
MBA from Open University, UK, 2009.
Presently Professor at the University of Surrey.
Research interests
Nuclear physics:
Nuclear structure; structure of heavy neutron-rich nuclei
Nuclear reactions (fragmentation)
Radioactive beam facilities (FAIR/NuSTAR; RIKEN; CERN/ISOLDE)
Teaching
2nd year Laboratory (Nuclear Physics)
3rd year UG: Nuclear Astrophysics
MSc (REP, NSA, MP, MI): Radiation Physics
MSc (REP, NSA, MP): Radiation Physics Laboratory
Module Leader for PHY3041 Nuclear Astrophysics; PHYM021 Research Project and Dissertation; PHYM032 Radiation Physics; PHYM036 Radiation Laboratory Skills; PHYM057 Environment and Legislation
Departmental duties
PGT (post-graduate teaching) Director
Programme Leader MSc Radiation and Environmental Protection
Programme Leader MSc Nuclear Science and Applications
Research
Research interests
Nuclear physics:
Nuclear structure; structure of heavy neutron-rich nuclei
Nuclear reactions (fragmentation)
Radioactive beam facilities (FAIR/NuSTAR; RIKEN; CERN/ISOLDE)
My publications
Highlights
C.M. Shand, Zs. Podolyák et al., Phys. Lett. B773, 492 (2017)
Shell evolution beyond Z=28 and N=50: Spectroscopy of 81,82,83,84Zn
http://dx.doi.org/10.1016/j.physletb.2017.09.001
Zs. Podolyák, C.M. Shand et al., Phys. Rev. Lett. 117, 222302 (2016)
Role of the Delta resonance in the population of a four-nucleon state in the  56Fe -> 54Fe reaction at relativistic energies
doi: 10.1103/PhysRevLett.117.222302
N.Nishimura, Zs.Podolyák, D.-L.Fang, T.Suzuki, Phys.Lett. B 756, 273 (2016)
Impact of the first-forbidden β decay on the production of A ∼ 195 r-process peak
doi: 10.1016/j.physletb.2016.03.025
Z.Patel, Zs.Podolyák et al., Phys.Lett. B 753, 182 (2016)
Decay spectroscopy of 160Sm: The lightest four-quasiparticle K isomer
doi: 10.1016/j.physletb.2015.12.026
E.Wilson, Zs.Podolyák et al., Phys.Lett. B 747, 88 (2015)
Core excitations across the neutron shell gap in 207Tl
doi: 10.1016/j.physletb.2015.04.055
Z.Patel, P.A.Söderström, Zs.Podolyák, P.H.Regan, P.M.Walker et al., Phys. Rev. Lett. 113, 262502 (2014)
Isomer decay spectroscopy of 164Sm and 166Gd: Midshell collectivity around N=100
doi: 10.1103/PhysRevLett.113.262502