Recent Faculty EDI events
FEDIC is currently working on:
Student attainment and progression
Teaching sensitive issues
Faculty EDI website.
Black History Month events
Thu 13th Oct, 6:00-8:30 pm in Bellairs theatre, GSA
Q&A with Karen Arthur on BHM, Menopause, Identity, self-expression and creativity. Chaired by Catherine McNamara.
In person event, will be recorded.
Wed 19th Oct, 3:30-5:30 pm in TB06
Department of Sociology is organising a special edition of Dialogues on Oct 19th 3:30-5:30 pm: Understanding and Challenging Intersectional Inequalities for Black women in education.
The event will take place in room TB06, and will also be livestreamed, registration required.
School and Department EDI initiative highlights
At GSA a scholarship has been set up by Ella Balinska, GSA's BA Acting graduate, for a first year global majority student on the BA Acting course. This year the first student received the scholarship and completed his first year.
School of Law organised lunchtime lawyer series ensuring the panel speakers represent different protected characteristics. The series addressed issues on different EDI aspects.
Undergraduate sociology society 'SocSoc' organised a quiz for International Women's Day for staff and students on Tuesday 8th March. Winning team received £5 per member to donate to a woman's based charity.
In celebration of IWD2022, SHTM organised an exhibition with a display of women role models at all levels throughout the month of March.
In DMM, Film Production and Broadcast Engineering team coordinated the visit of a £50M outside broadcast vehicle, with professional crews from CTV and their collaborating industry partners, to hold a series of hands-on workshops for students, and for visiting school parties from diverse communities, in support of diversifying recruitment and awareness of the subject area.
Department of Politics organised an Online Seminar 'Voting for Disabled Candidates' with Dr Stefanie Reher , University of Strathclyde.
SBS celebrated International Women's Day by organising a talk on 'Creating your own Stories: Lessons from Inspirational Women'.
SLL held a compulsory Race Equity Training day for all staff.
Economics are leading a significant piece of econometrics analysis of awarding gap data.
GSA are commencing a research project on the creation of a signed performance system for autistic audiences.
Black History Month teaching initiative
Black History Month (BHM) was founded by Carter G. Woodson in the United States with the purpose of recognising the contribution of Black African and Caribbean people throughout history and its importance in the world today. The British version was introduced by Akyaaba Addai Sebo and established in 1987. It has since become an annual event that has evolved rapidly over the years into a celebration of black culture and diversity.
We would like our teaching community to engage with our BHM teaching initiative to celebrate Black History Month by acknowledging the significant contribution that Black people have made to each of our disciplines. Through this initiative, we want to combine a celebration of Black culture with a recognition of the community's role in history, which directly affects the foundation of the content of our teaching.
In FASS, we are exploring the following topics:
Study variations of oral languages- African American/British English, Africanisms in English, influences from the Caribbean on language
Examine African diaspora inclusion in other countries e.g. Afro-Latinos
Analyse the works of Black authors and poets
Diversify reading lists and create work from Black playwrights, poets, directors
Translate spoken word/poetry from Black authors
Discuss wider topics explored by Black authors, e.g. colourism, intersection of identities (faith, class, gender, sexuality etc.)
Study the journey of Black-owned businesses
Exploring race, gender and policing
Discuss the experience of Black British actors in the industry
Analyse African/Caribbean filmmaking with film screening
Explore forms of dance originating from African diaspora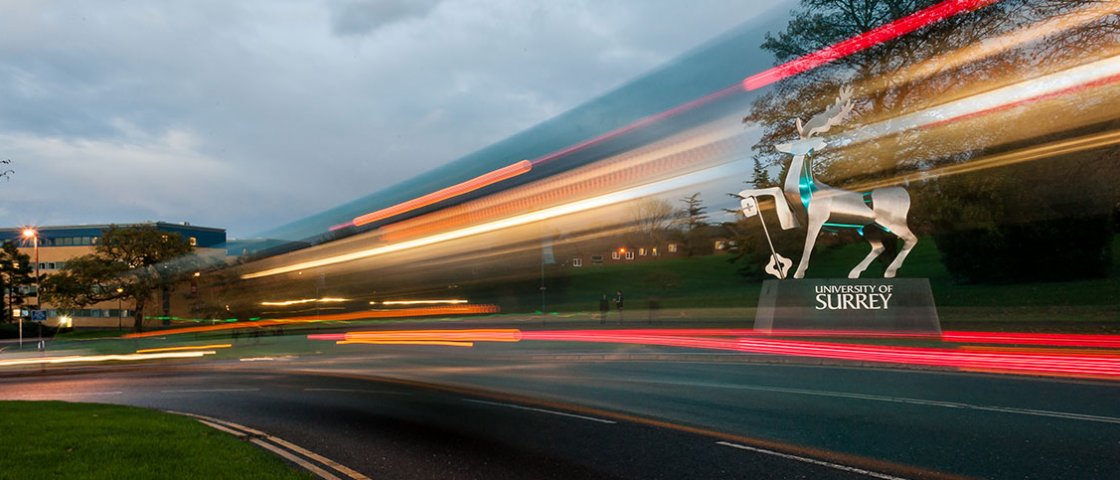 Equality, diversity and inclusion at Surrey