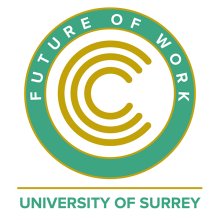 Study
We offer a wide variety of degree courses designed to reflect your needs and those of society and industry. Taught by academics and experts at the forefront of their field, we want everyone who studies with us to benefit and to be inspired by our research and experience. 
Study with us
We offer a range of courses taught by world-leading academics. 
Postgraduate courses
Research courses
Full-time and executive MBA

Studentships at Surrey
We have a wide range of studentship opportunities available for postgraduate research students.
Spotlight on Surrey Business School