Visit us
We are pleased to welcome all visitors to the Library!
Visitor information
The Library is open 24 hours a day, seven days a week during semester.
The Library is open to members of the University of Surrey, visitors and alumni, with no need to book a seat in advance of your visit.
To request a Library Visitor card, please fill in the Visitor Access Request form, then bring your confirmation email and a piece of valid photo id with you to the Library on your first visit.
Please email the Library with any enquiries. To provide feedback on our services you can use our feedback form. Please check our Twitter page for updates.
Schools and colleges
Local schools or colleges who wish to visit the Library can request tours during University vacation periods, subject to staff availability.
Accessibility guide
We have partnered with AccessAble to develop accessible library guides to help you get to and around our buildings more easily.
Under 16s
Children under the age of 16 may only visit the library with an adult, who must accompany them at all times and be responsible for their safety and behaviour.
Floor plans
We have floor plans for all five levels of the Library building explaining the available facilities.
How to get here
The University of Surrey Library is based at our Stag Hill campus in Guildford. You can get to us by train or car, find out more about travelling to the University.
Resources for visitors
Visitors have access to all hard copy resources within the Library. Please use SurreySearch to see what we have available in the Library.
You are welcome to use our individual and group study areas.
Floor plans
There are toilets on every level, with disabled toilets on the ground floor, and levels one and two. Every floor is accessible by lift.
Ground level: Archives & Special Collections Research Room, TV studio, accessible toilets.
Level 1: Support desk, Learning Development, Disability and Neurodiversity, training rooms (Shepard and Bellairs), group study areas, silent study room, group study rooms one to four and consultation rooms.
Level 2: Books - shelfmarks 620 - 999, CDs, DVDs, language resource collection, open study space, silent study rooms, group study rooms five and six.
Level 3: Individual study space, silent study room.
Level 4: Books - shelfmarks 350 - 619, group study rooms seven to eleven, group study area.
Level 5: Books - shelfmarks 001 - 349, law reports and journals, Doctoral College, individual study space and silent study rooms.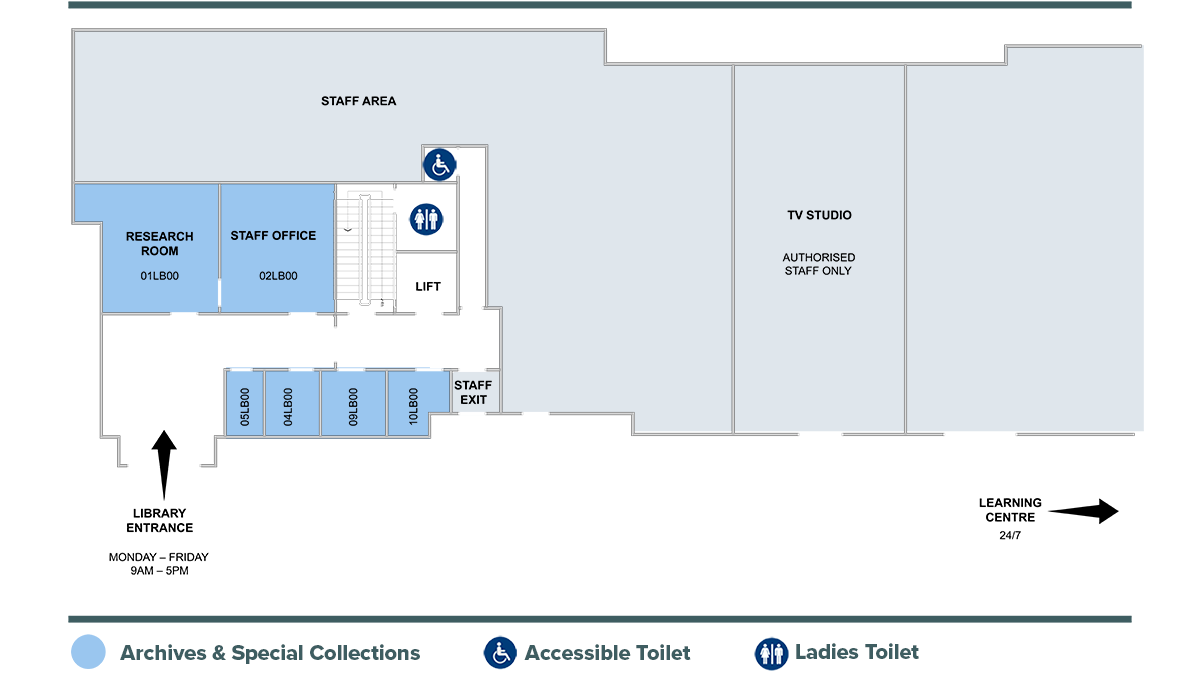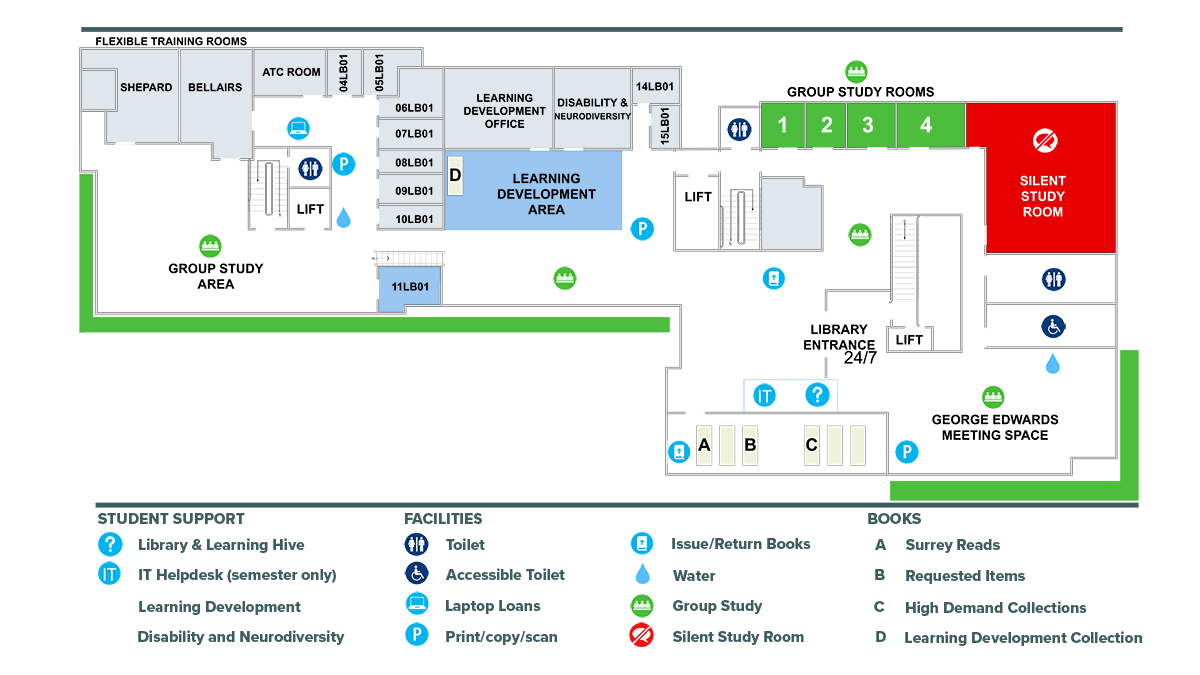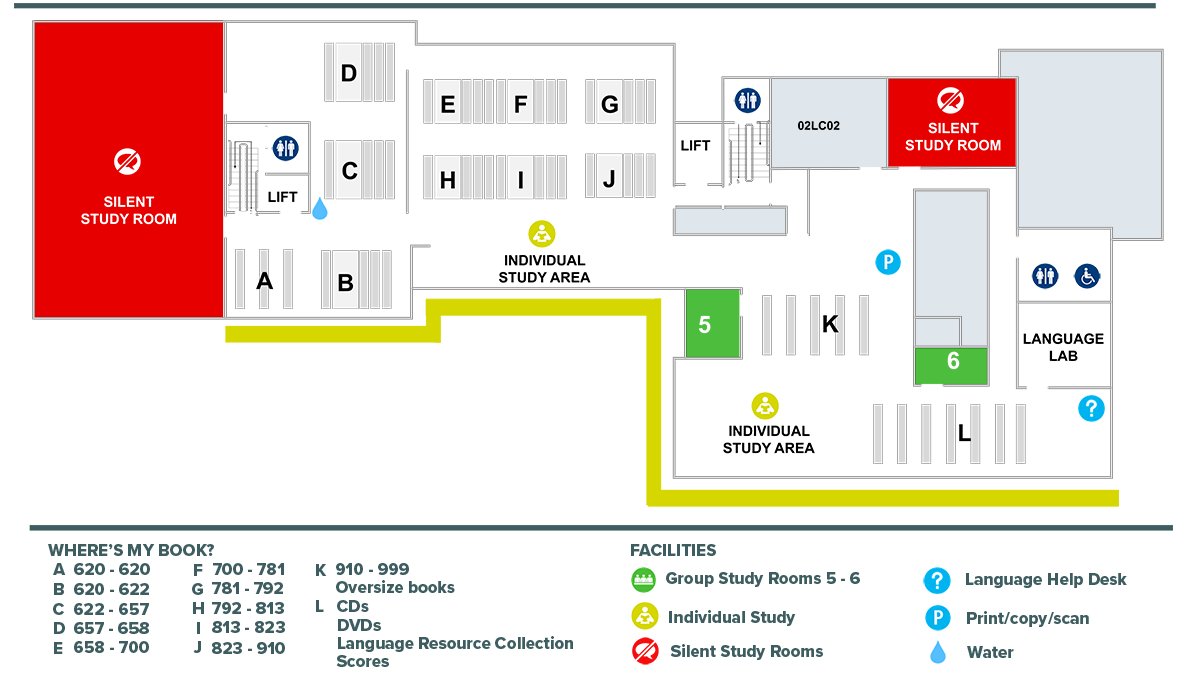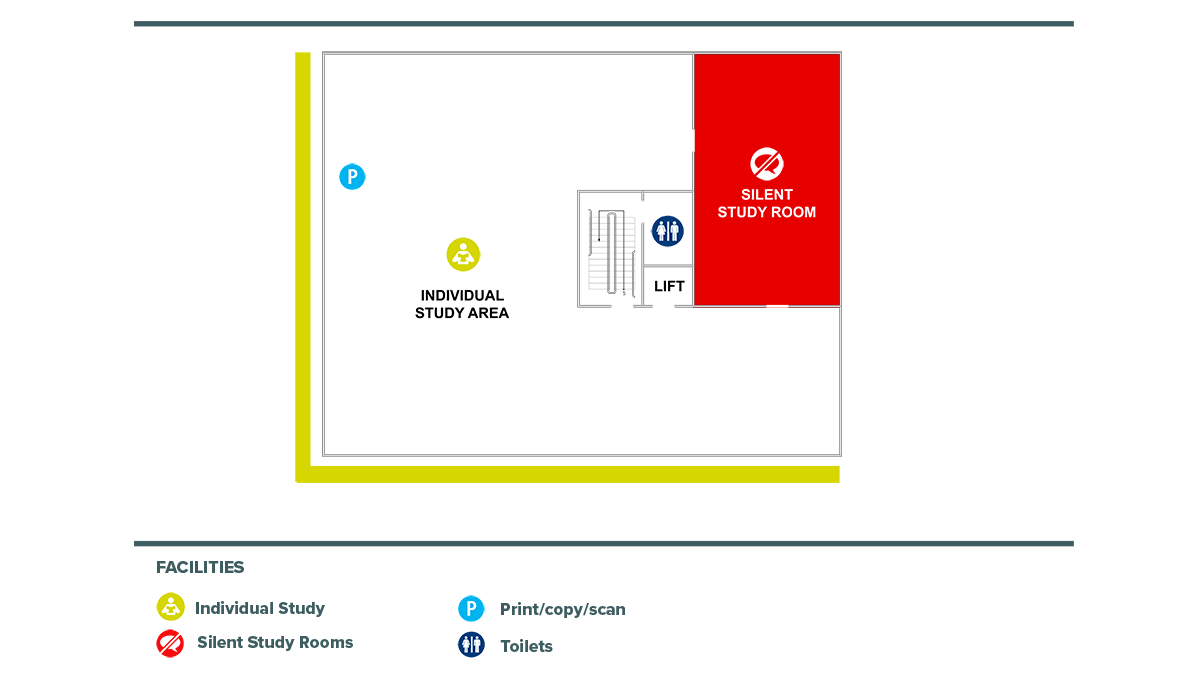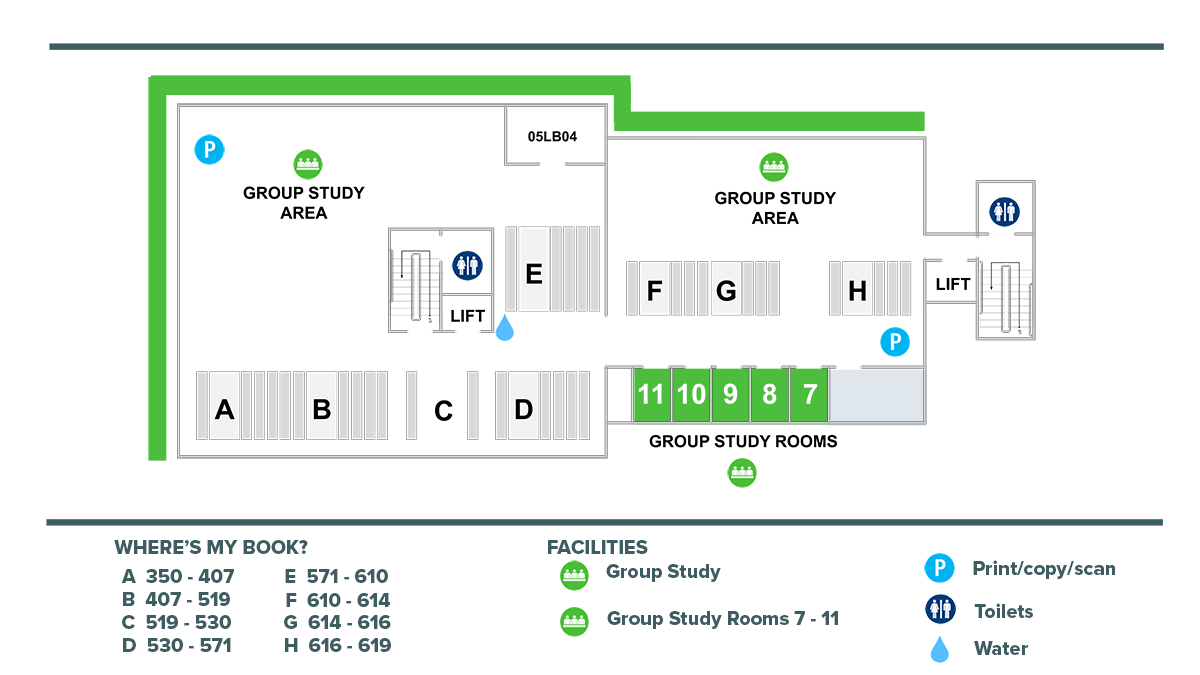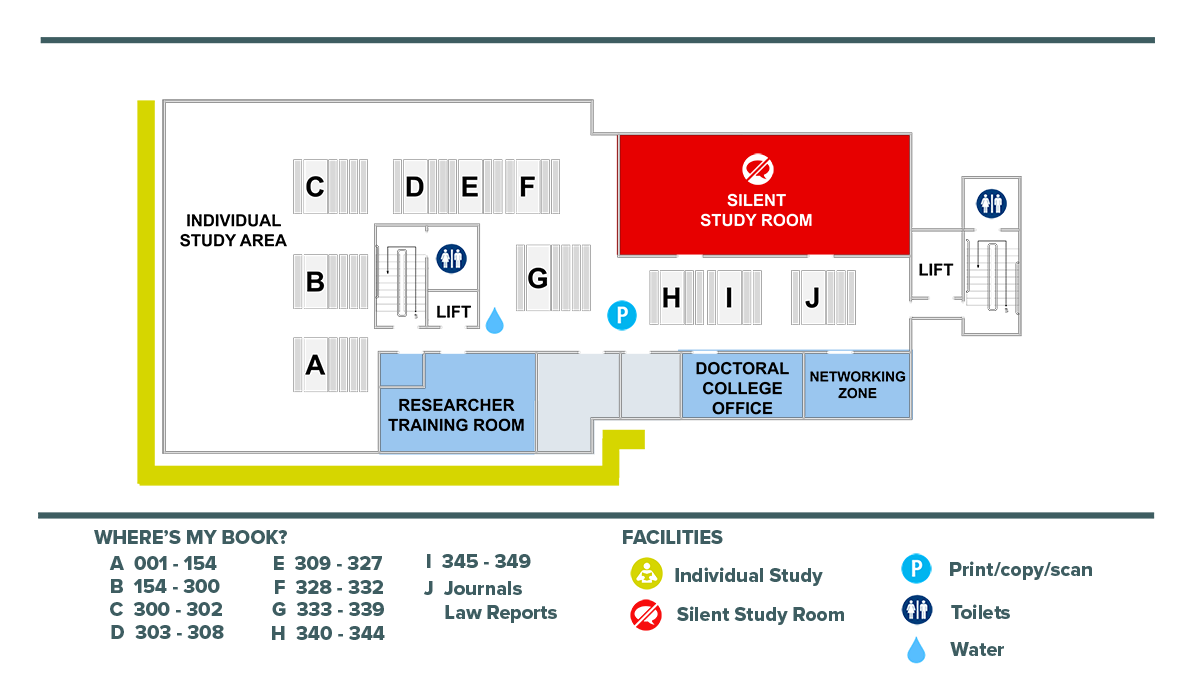 Stay connected


Summer 🌞 in the Library! We were delighted to welcome back Surrey Alumni to the Library this weekend as part of th…
https://t.co/V9NblFte91