Visit us
Restriction to visitor access
Visitor access to the Library will be suspended during the University revision and exam period, Monday 9 May until Friday 10 June, inclusive.
Visitor access to the library will be reinstated from Saturday 11 June.
Visitor information
COVID-19 update
The Library is open to members of the University of Surrey, visitors and alumni, and there is no need to book a seat in advance of your visit.
Please email the Library with any enquiries. Please check our Twitter page for updates.
Accessibility guide
We have partnered with AccessAble to develop accessible library guides to help you get to and around our buildings more easily.
Under 16s
Under 16s may only visit the Library if accompanied by a parent, guardian, or adult otherwise authorised as a primary carer.
Floor plans
We have floor plans for all five levels of the Library building explaining where all the facilities are available.
How to get here
The University of Surrey Library is based at our Stag Hill campus in Guildford. You can get to us by train or car, find out more about travelling to the University.
Resources for visitors
Visitors have access to all hard copy resources within the Library. Please use SurreySearch to see what we have available in the Library.
You are welcome to use our individual and quiet study areas.
Floor plans
There are toilets on every level, with disabled toilets on the ground floor, and levels one and two. Every floor is accessible by lift.
Ground level: Research Room, Appleseed Books and Print, TV studio.
Level 1: Support desk, Academic Skills and Development, Disability and Neurodiversity, training rooms (Shepard and Bellairs), group and silent study rooms, group study rooms one to four and consultation rooms.
Level 2: Books - shelfmarks 620 - 999, CDs, DVDs, language resource collection, open study space, silent study rooms, group study rooms five and six.
Level 3: Individual study space.
Level 4: Books - shelfmarks 350 - 619, group study rooms, open study space.
Level 5: Books - shelfmarks 001 - 349, law reports and journals, Doctoral College, open study space and silent study rooms.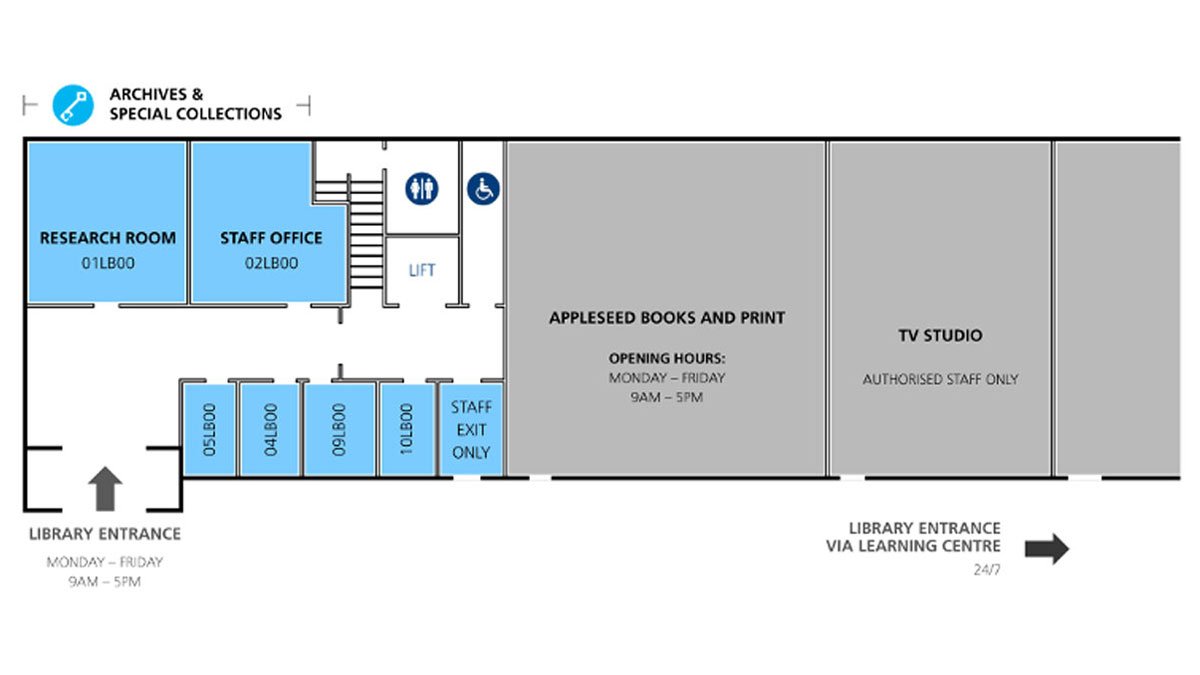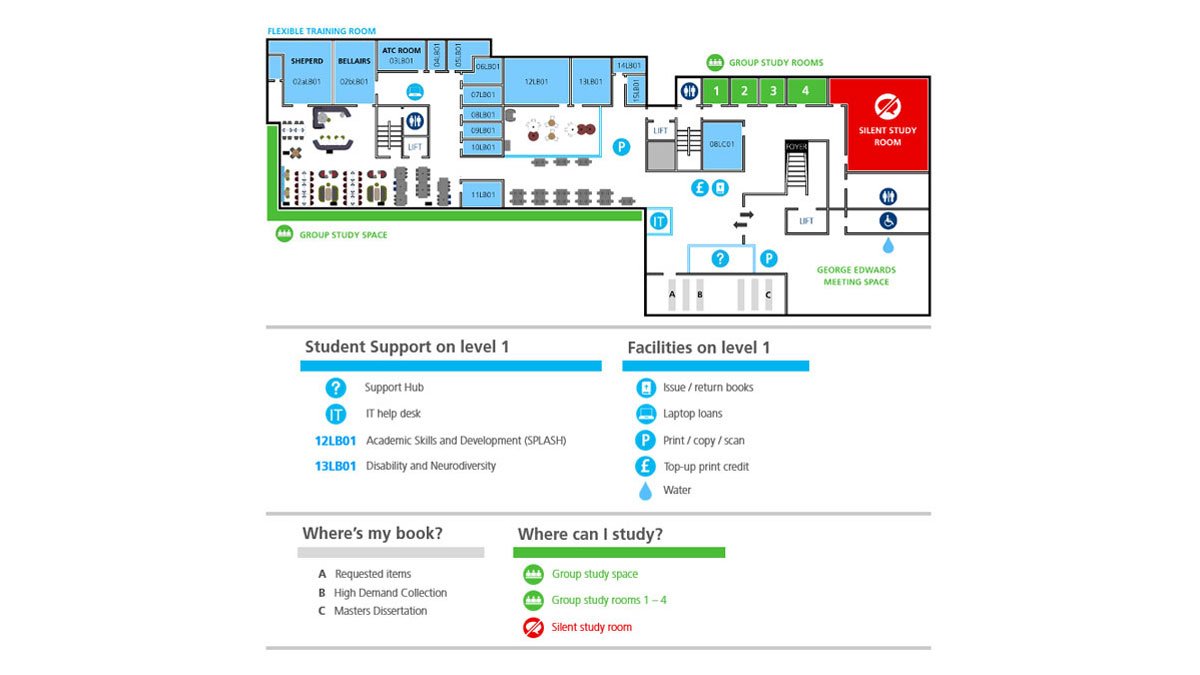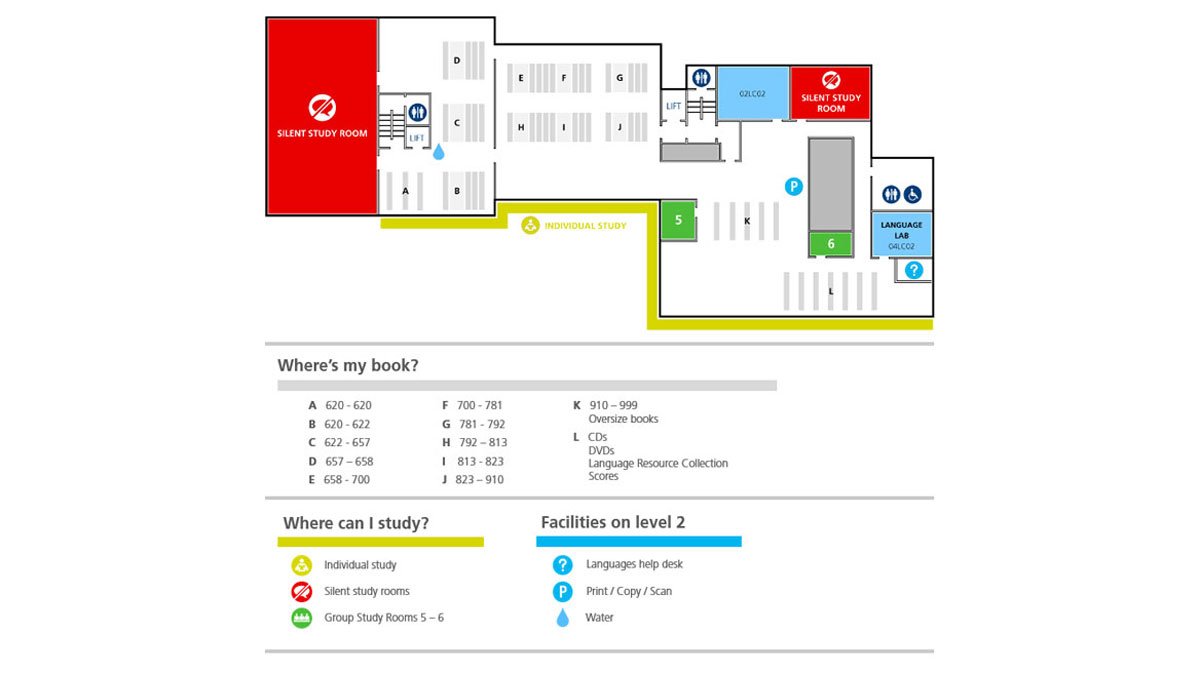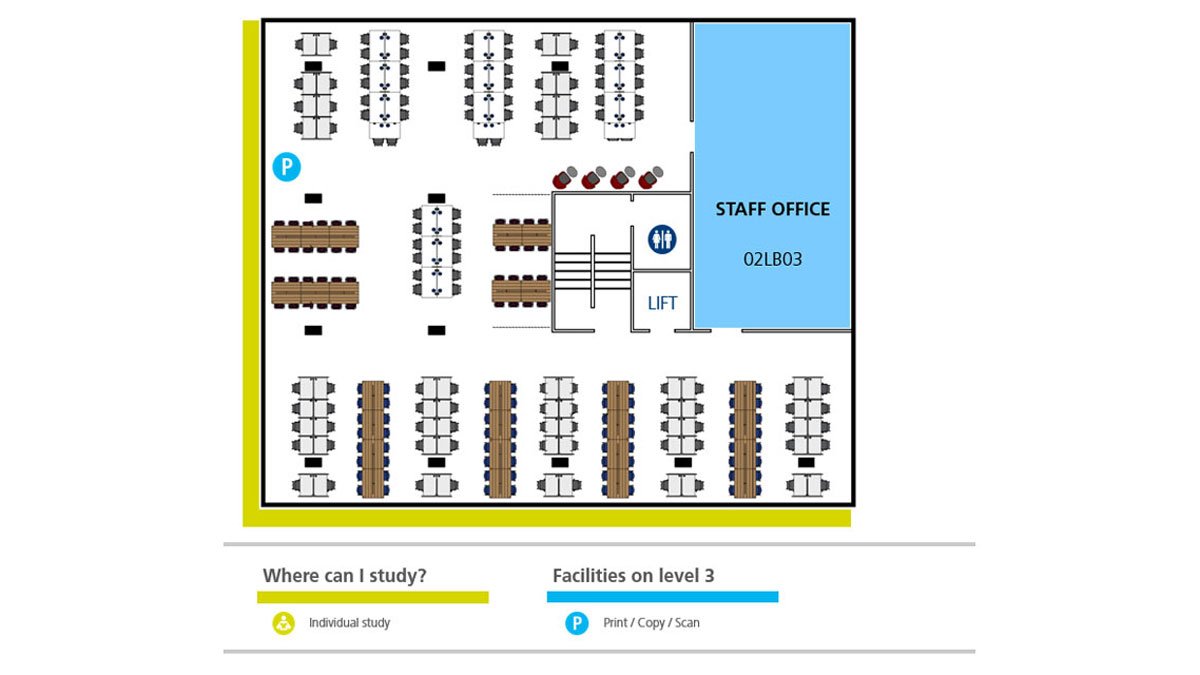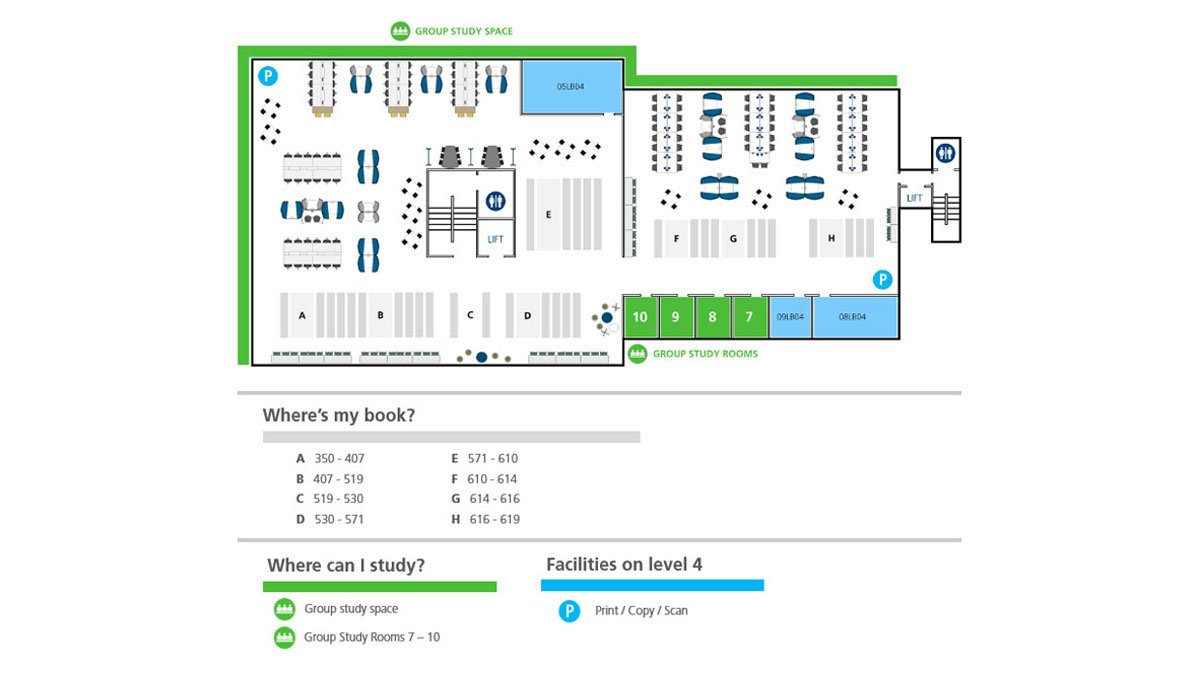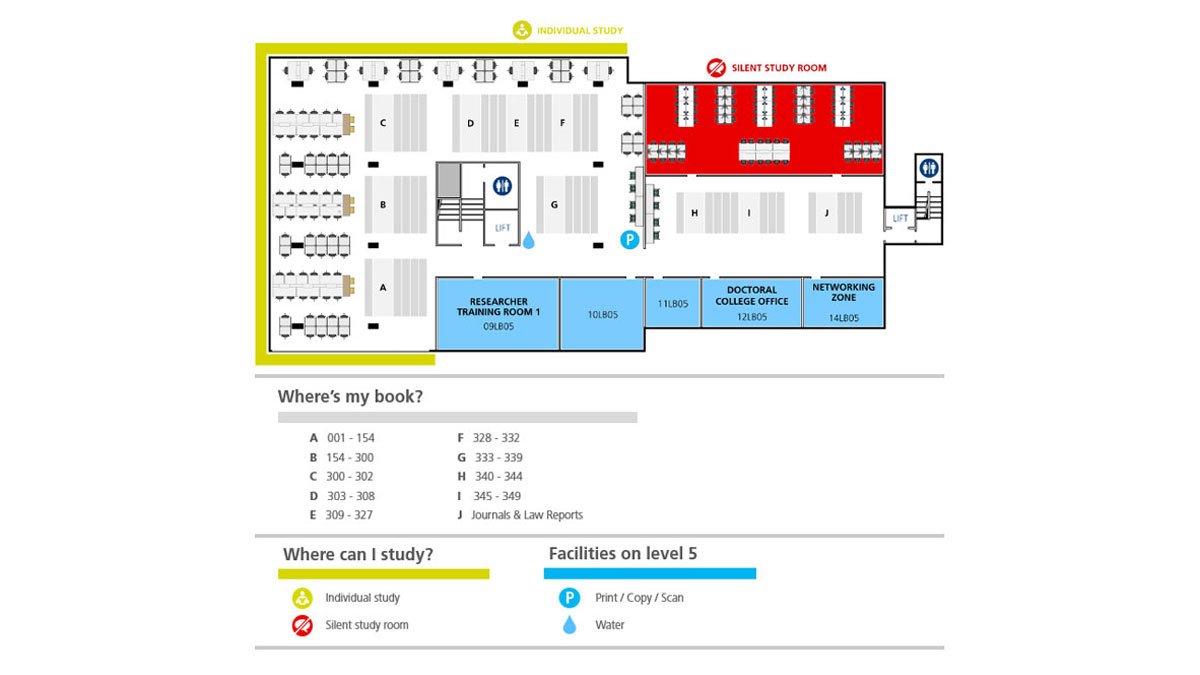 Stay connected



Are you a University of Surrey Student interested in Photography? Join a FREE workshop on Thursday 12 May to help…
https://t.co/5c6oyJLr37