---
press release
Climate change could impact the quality of our sleep
Surrey celebrates 20 years of world-leading sleep research
Sleep quality is likely to be impacted due to climate change, according to leading sleep expert Professor Derk-Jan Dijk.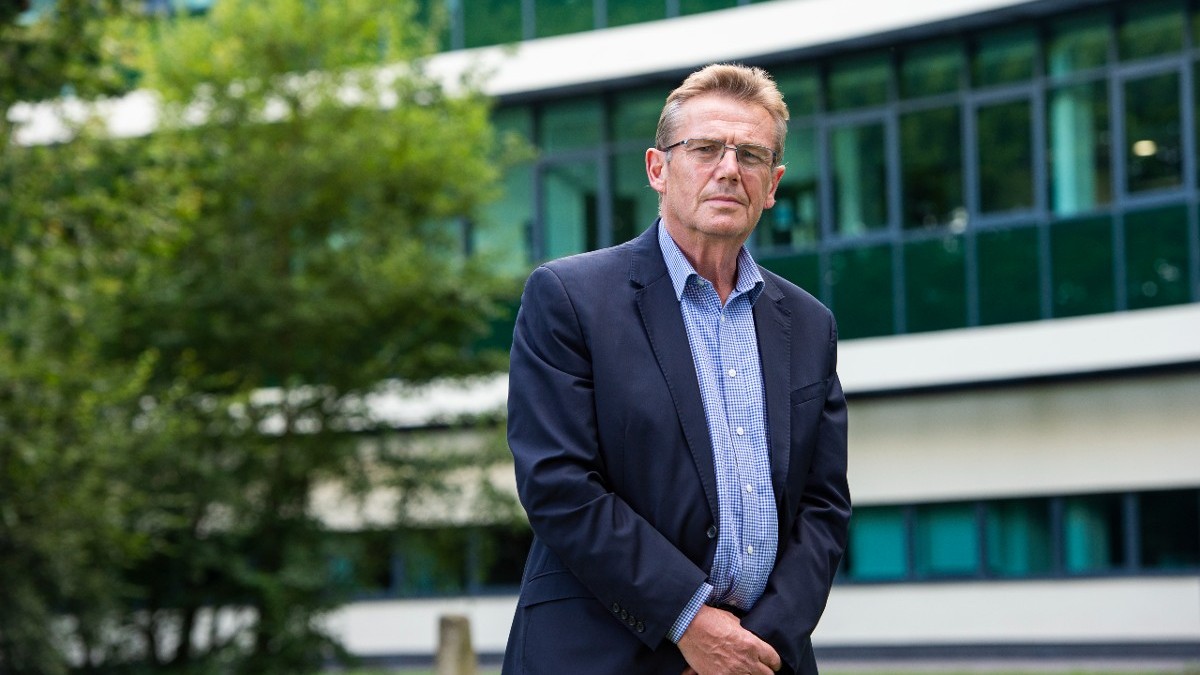 Rising temperatures make sleeping uncomfortable, denying people a good night's sleep as many try to keep cool by opening windows or resting outside. Such steps to keep cool increase the likelihood that a person's sleep could be disturbed by external factors, including noise.
Professor Derk-Jan Dijk said: 
 
"The past 20 years have left me with no doubt that good quality sleep is the key to a strong, alert body and a healthy mind. And many throughout our society cannot simply get a good night's rest – be it because it is too hot and people cannot get comfortable, or perhaps it is too cold with many not being able to afford to heat their homes during the winter months.
"If we are serious about sleep and improving our overall health, we need to look at the bigger picture and address environmental issues such as rising temperature, light pollution and air quality change which are inadvertently impacting our health including sleep quality." 
Sleep plays a vital role in maintaining good health and well-being, enabling the body to support healthy brain function and has been found to reduce the risk of diabetes, coronary heart disease and stroke. However, climate change, the long-term shifts in temperatures, and changes to light-dark cycles continues to pose a threat to sleep, with many reporting interrupted sleep during heatwaves which are becoming more common.
Professor Dijk's comments on climate change and changes in the environment in our urbanised and industrialised societies and their impact on sleep come as the Surrey Sleep Centre celebrates 20 years of world-leading research. The Centre, in collaboration with Surrey's experts in chronobiology, has published research which has shed light on the importance of circadian rhythms – our body's internal clocks – to sleep and the role light and temperature play in the quality of sleep.  
 
To celebrate 20 years of sleep research at the Surrey Sleep Research Centre, Professor Dijk will be giving a special public lecture on Thursday, 25 May. At the free public event, Professor Dijk will also discuss the future of sleep, including the technological advancements that he believes will help us sleep better, creating 'bedrooms for the future' – from camera sensors that monitor sleeping positions and other contactless technologies that track physiology, to AI that develop a personalised sleep plan to improve sleep quality. 
 
The Surrey Sleep Research Centre has recently been granted £1.7 million as part of the UK Dementia Research Institute to improve the quality of sleep for people living with dementia who often suffer from sleep disruption. Professor Dijk and his team will continue their partnership with Imperial College London and the Surrey and Boarders Partnership Trust to expand their research using innovative technologies to non-invasively monitor and enhance the sleep of those affected by dementia.  Along with investigating whether sleep can slow down the progress of dementia and preserve memory, the team will use cutting-edge technologies to understand the relationship between sleep, circadian rhythms, symptoms and how dementia progresses. 
As part of the University of Surrey's Centre of Excellence on Ageing (CEA), the Surrey Sleep Research Centre will also seek to determine the role sleep plays in promoting a healthy ageing process. Surrey's CEA will bring together the University's expertise in areas such as sleep, artificial intelligence and nutrition to promote research and action that benefit the elderly population. Surrey's CEA is in partnership with the Global Initiative on Ageing (GIA), which operates under the auspices of the United Nations    
Professor Paul A. Townsend, Co- Director of the University of Surrey's Centre of Excellence on Ageing and Pro-Vice-Chancellor and Executive Dean for the Faculty of Health and Medical Sciences at the University of Surrey, said: 
"I would like to congratulate Derk-Jan and the team for their paradigm-shifting work, which has significantly raised awareness about sleep research over the last two decades. Derk-Jan's unwavering commitment to interdisciplinary collaboration has been instrumental in this remarkable journey. This is why I have no doubt that the future of sleep research is brighter than ever at the University of Surrey." 
For more information and to register for the lecture please click here
###
Notes to editors
Media Contacts
---
External Communications and PR team
Phone: +44 (0)1483 684380 / 688914 / 684378
Email: mediarelations@surrey.ac.uk
Out of hours: +44 (0)7773 479911