---
feature
Five reasons to study for a masters in electrical and electronic engineering at Surrey
Programme leader Dr Tim Brown reveals what makes our MSc courses in electrical and electronic engineering different, and how studying for a masters at Surrey can open the door to a world of opportunities.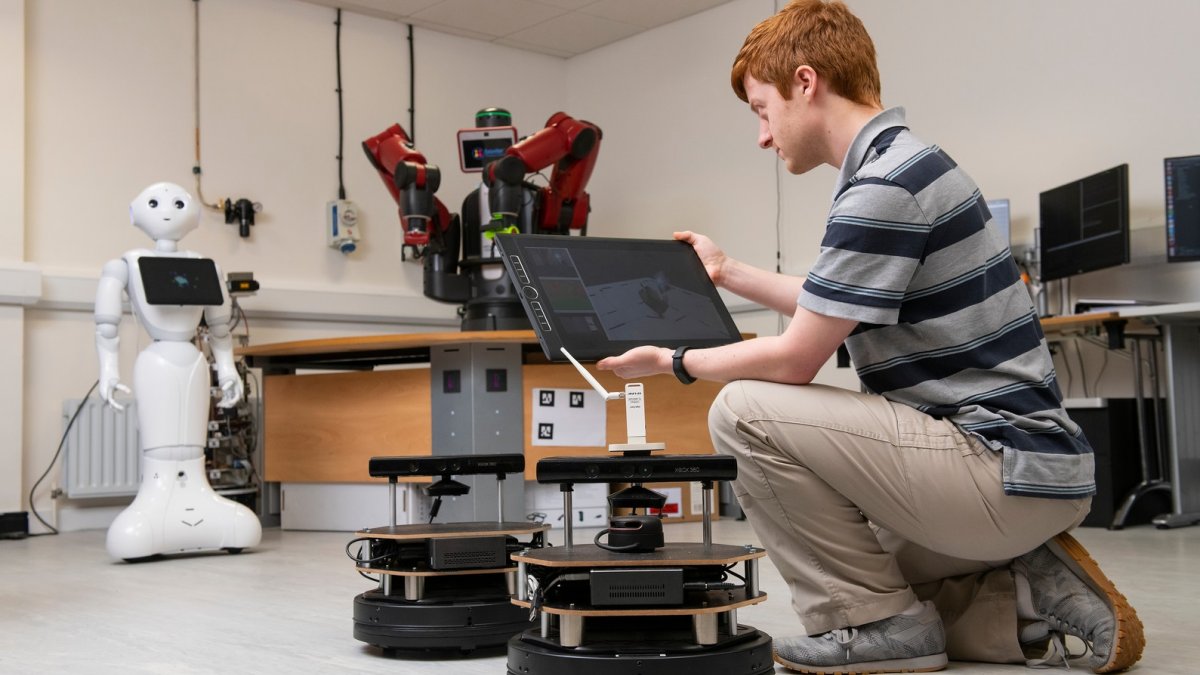 1. Research-led teaching
Studying in Surrey's Department of Electrical and Electronic Engineering puts you at the heart of a vibrant, exciting research community. The University is a pioneer in areas such as nanotechnology, 5G communications, satellites, space engineering, artificial intelligence, robotics and machine learning, and this research feeds directly into our postgraduate teaching. A great example is the end-to-end 5G system which our renowned 5G Innovation Centre has recently created in collaboration with leading mobile engineering company AWTG.
2. Wide range of modules
We offer 11 different MSc pathways, which means you can customise your course to your specific areas of interest and career aspirations. You can choose from a huge range of modules on our Electronic Engineering MSc, or specialise on a course which feeds into a specific area of industry such as our Computer Vision, Robotics and Machine Learning MSc or our 5G and Future Generation Communication Systems MSc.
3. Flexible study options
You can study for our masters courses full-time (one year) or part-time (two years), or you can choose to take our two-year MSc with a Professional Postgraduate Year, which combines taught modules with an extended project and the chance to do an industry placement or internship.
4. Professional recognition
Our MSc courses undergo accreditation by the Institution of Engineering and Technology and meet the academic requirements for registration as a Chartered Engineer, which makes them a great choice if you have a BEng or BSc degree qualification. This professional recognition is a major factor in the employability of our graduates. Some go on to work for a wide range of well-known organisations including Airbus, Vodafone, European Space Agency and Microsoft while others have met the challenge of key roles in small to medium enterprises.
5. Work in a world-leading research centre
You'll get the opportunity to carry out your own project within one of our world-leading research centres: the Institute for Communication Systems (home to our 5G/6G Innovation Centre, the UK's largest academic centre for research into next generation communications), Centre for Vision, Speech and Signal Processing, Surrey Space Centre, and Advanced Technology Institute.
 
Discover our courses in electrical and electronic engineering.