---
news
Five reasons to study a masters in music at Surrey
Music and sound have the power to delight and inspire. Here at Surrey, we fuse creativity with technological innovation so that you can work confidently and constructively within the musical culture of the present.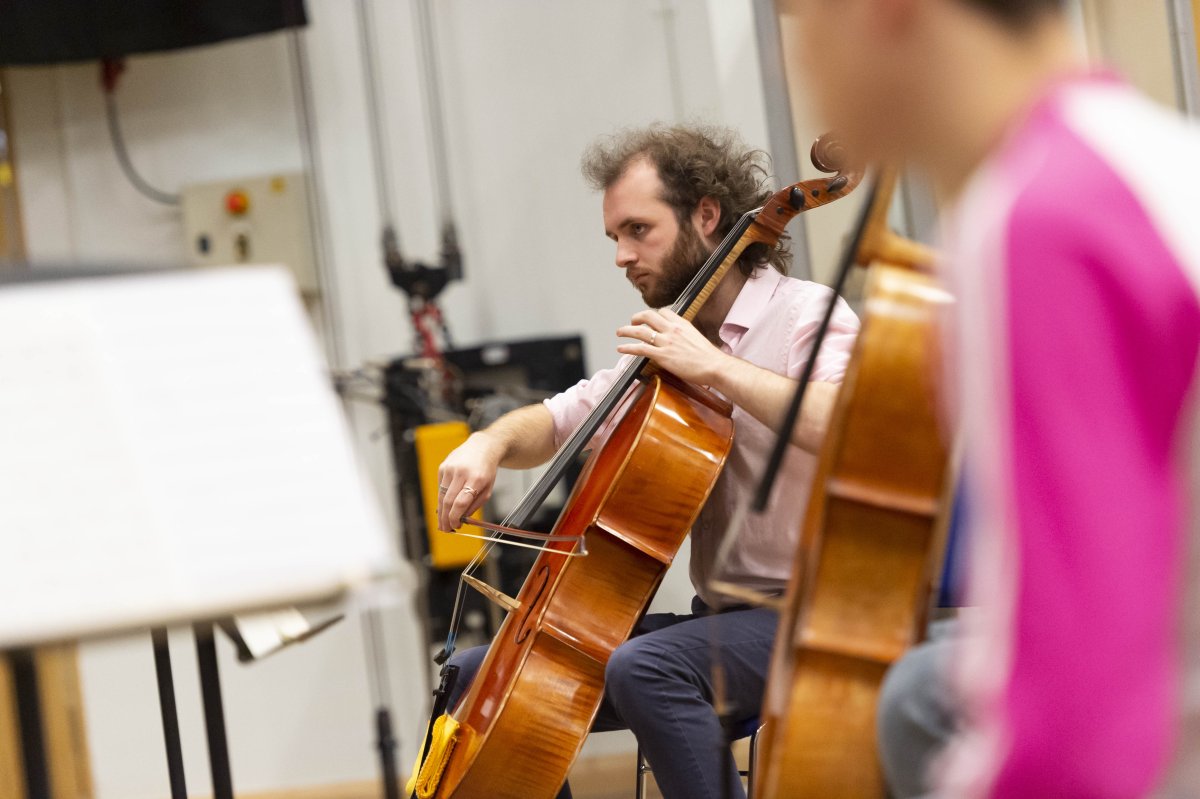 1. State-of-the-art facilities: we have industry-standard facilities and equipment including three music studios, the Moog Sound Lab UK,  and 11 practice rooms including a silent band practice room. We are home to a vast collection of professional quality microphones, mobile equipment and band gear. 
2. Learn from the best: our department is staffed by people passionate to communicate and share their expertise in contemporary music, creative music technology, composition, musicology and performance. You will be supported in your postgraduate study by a team of experienced staff who are leaders in their field to help you build a portfolio to on which to build your career in the music industry.
3. Collaborate with talented creatives in performance: there are ample opportunities for you to make music whilst you are studying with us. The department runs the University of Surrey Orchestra, University Choir and the University Chamber Choir. There are also a variety of student-led ensembles, such as the University String Orchestra, Jazz Orchestra, and Big Band societies.
4. Excellence in research: we have an international reputation for research that integrates practice with theory. Our research specialises in the theoretical, socio-cultural and practice-based understanding of historical and contemporary music, their composition, performance and analysis. At Surrey we benefit from housing the following centres of excellence in research with whom we collaborate on innovative and world-leading projects:
5. Stand out from the crowd with future employers: In 2022, Surrey won the National University Employability Award for the Best University Careers/Employment Service and we are the University of the Year for Graduate Employment in the Good University Guide 2022. We offer careers information, advice and guidance to all students whilst studying with us, which is extended to our alumni for three years after leaving the University. Our graduates have lifetime access to Surrey Pathfinder, our online portal for appointment and events bookings, jobs, placements and interactive development tools.