---
press release
Pioneering HouseProud Pledge scheme champions LGBTQ+ residents
A new HouseProud Pledge scheme designed to ensure lesbian, gay, bisexual, trans and queer residents are able to enjoy their homes without fear of discrimination is being launched by HouseProud and the University of Surrey on Friday 17 May, the International Day Against Homophobia, Transphobia, Biphobia and Intersexphobia.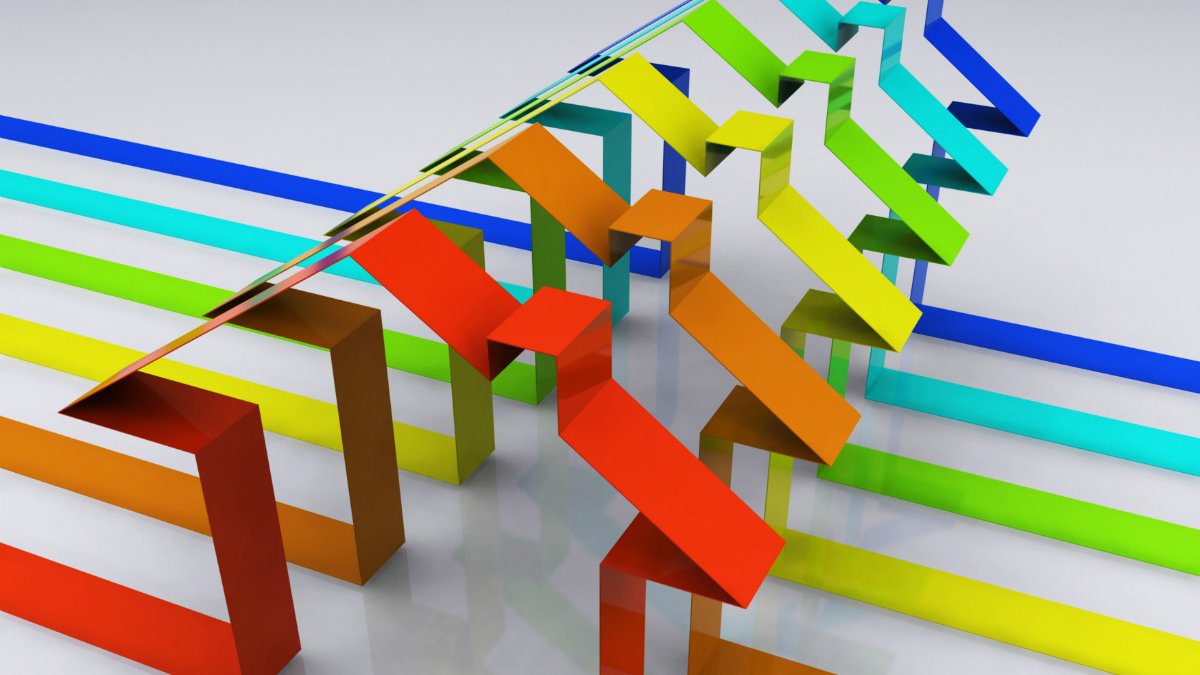 HouseProud – the professional network for LGBTQ+ people working in the housing sector – commissioned the University of Surrey to research LGBTQ+ experiences of social housing.  The study No Place Like Home found that despite more than 10 years of equality in legislation, LGBTQ+ residents continue to experience discrimination in their everyday lives, including in relation to housing in some cases.
In response, Professor Andrew King from the University of Surrey Department of Sociology and HouseProud have developed the HouseProud Pledge scheme in association with residents, staff members and sector leaders from across the country to empower social housing providers to improve services for LGBTQ+ residents and ensure consistent promotion of inclusivity.
The Pledge scheme promotes new frameworks for offering support and creating inclusivity, and all social housing providers can join free of charge. Those who sign up are actively committing to improve their housing services for LGBTQ+ residents and are expected to deliver on three core commitments within their first year:
Ensure that LGBTQ+ residents can have an input at an executive/strategic level
Increase LGBTQ+ visibility through the use of the Pledge symbol
Initiate a programme of staff training to improve understanding of LGBTQ+ lives
"We are very pleased to support the HouseProud Pledge scheme and we would encourage all social housing landlords in London to sign up" - James Murray, Deputy Mayor for Housing and Residential Development
Professor Andrew King said: "Home should be somewhere we can freely express our sexual orientation and gender identity without fear of prejudice or reprisal, but our study found that nearly 50 per cent of LGBTQ+ participants do not feel a sense of belonging in their local community and many regularly moderate their home if being visited by a landlord or repairs person, to conceal their gender identity or sexuality, hiding pictures, books or DVDs.
"The HouseProud Pledge tackles this lack of resident trust by providing a framework for landlords to use that encourages dialogue and demonstrates commitment to act to resolve issues and to be more responsive to the specific concerns of LGBTQ+ residents."
Co-Chairs of HouseProud Kevan Forde and Cressida Stanley-Williams said: "HouseProud is delighted to be helping to lead this project that will improve housing services and make a real impact on our LGBTQ+ residents."
Deputy Mayor for Housing and Residential Development James Murray said: "Social housing is at the heart of the Mayor's vision of a city for all Londoners. Alongside building more social housing and managing existing homes well, social housing landlords have a key role to play in promoting equality for LGBTQ+ residents and staff. We are very pleased to support the HouseProud Pledge scheme and we would encourage all social housing landlords in London to sign up."
CEO of L&Q housing association David Montague said: "Real change can only be achieved together. On behalf of L&Q's LGBTQ+ staff and residents, I invite all our housing sector colleagues to join this important cause. We are committed to ensuring all our people can enjoy a diverse and inclusive environment to live and work in. To feel at home is to be yourself and no-one understands that better than HouseProud."
Clarion Housing Group is the largest social landlord in the country and a founding member of HouseProud. Group Chief Executive Clare Miller commented: "At Clarion, we want to lead by example in ensuring that every LGBTQ+ resident feels at home in a Clarion home. We look forward to working with residents, allies and partners across the sector to raise awareness of the Pledge and make sure all LGBTQ+ residents in social housing have the support they need."
On learning about the HouseProud Pledge, a representative from the Clarion Out & About LGBTQ+ resident network said: "The Pledge scheme sounds like a great idea that could really benefit our community. Problems experienced by some LGBTQ+ residents can be addressed and rectified if residents and housing providers work together to engage in conversation and take appropriate action to combat unacceptable behaviour. The Pledge will only be a viable venture if we can persuade all social housing providers to sign up to the scheme though."
A long-standing resident of Notting Hill Genesis said: "It is important to listen to tenants' perspectives and understand how management and decisions impact our lives. It is the first time anyone has actually asked us as LGBTQ+ people what it is like. I hope the Pledge marks the start of a new era of empathy."
By engaging professionals working in the social housing sector to communicate more effectively with LGBTQ+ residents, sharing experiences and building trust, the HouseProud Pledge aims to make significant improvements for the LGBTQ+ community. HouseProud and the University of Surrey will now promote the Pledge scheme and monitor its progress in order to ensure the framework is robust.
To sign up to the HouseProud Pledge or for more information, please email HouseProud_LGBT@outlook.com
Featured Academics
---
Media Contacts
---
External Communications and PR team
Phone: +44 (0)1483 684380 / 688914 / 684378
Email: mediarelations@surrey.ac.uk
Out of hours: +44 (0)7773 479911