---
news
Published:
15 December 2020
Spotlight on Surrey County Council – Our Local Authority
Surrey County Council has a long-standing history of working with the University of Surrey on numerous collaborative projects and initiatives in areas of health, education, business support, pollution studies, future transport planning (autonomous vehicles) and environmental considerations. Our partnership helps the University understand the needs of the local community; informing us about where to focus our efforts to create a positive benefit.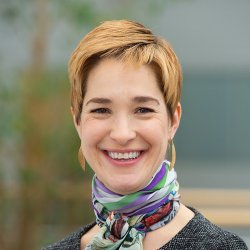 Professor Amelia Hadfield
In autumn 2020 we collaborated on a project Charting Surrey's Post-Covid Rescue, Recovery and Growth. Professor Amelia Hadfield, Head of Department of Politics at the University of Surrey together with her team consulted with more than 100 local stakeholders to identify Surrey's areas of resilience, vulnerability, as well as the competitive 'clusters' which outperforms other counties.
We also collaborate with Surrey County Council at the Surrey Office of Data Analytics (SODA). SODA is a virtual hub, combining business intelligence and data analytics capabilities across six strategic partners: Surrey County Council; Surrey Police; The NHS; The Community Foundation for Surrey; the University of Surrey and Royal Holloway. SODA is initially focused on projects that identify where joint working and analysis could be carried out more efficiently and effectively. The objective being to free up resources and simultaneously improve the quality of data insights generated.