---
press release
Published:
06 December 2022
Surrey academics involved in innovative projects to transform food and drink sector
A new Food Innovation Hub led by Dr Kourosh Ahmadi from the University of Surrey is set to investigate if plant-based dietary alternatives could provide a healthier and more sustainable solution to improve public health.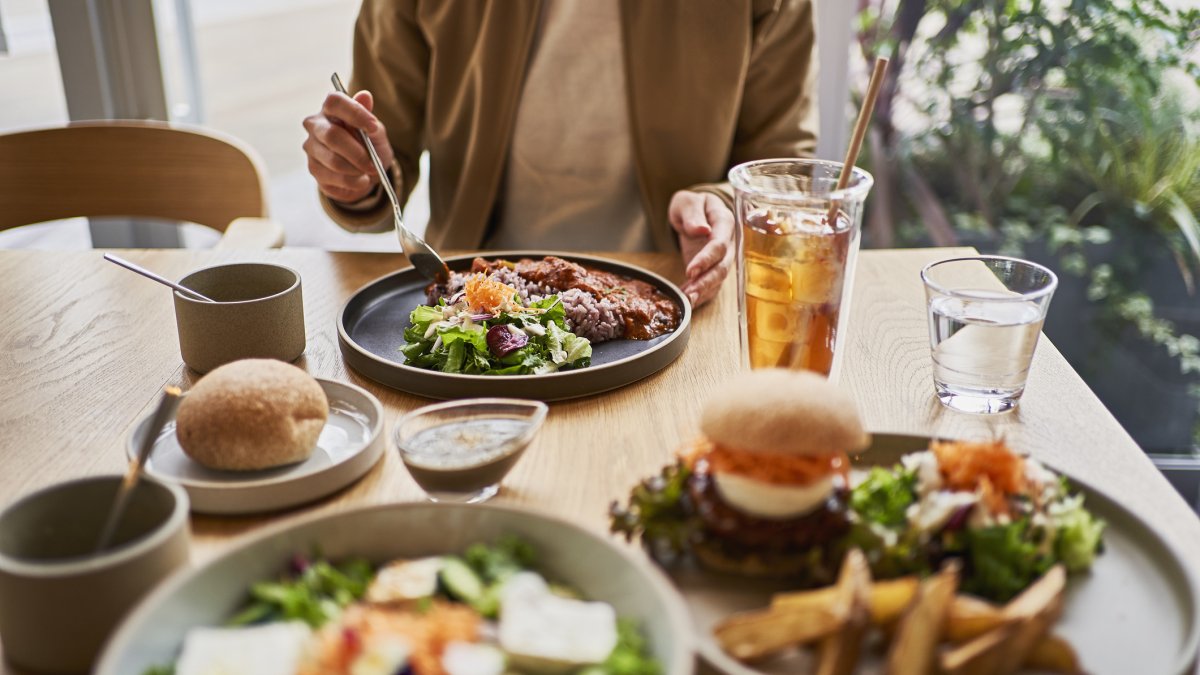 The Hub at Surrey, which will be known as the Start Healthy – Stay Healthy or 'STAR', is one of six new Innovation Hubs across the country, created by the UK's Biotechnology and Biological Sciences Research Council (BBSRC), and sharing almost £15m investment between them to conduct research to improve and modernise the food and drink sector. The hubs will each bring together world-class leaders from academia, industry and wider stakeholders, each investigating a different barrier facing the sector, from maximising the nutritional value of foods to better understanding what influences food choices and the relationship between food and health.
STAR Hub will work with industry partners to produce novel, affordable and sustainably produced plant-based foods that will help to improve the mental and cognitive health of individuals throughout life (pregnancy, lactation, childhood, middle and older age).
Dr Kourosh Ahmadi, Associate Professor in Precision Nutrition at the University of Surrey, said: "I am delighted to lead a new innovation Hub here at Surrey. Diet is recognised as the most important lifestyle factor in the development of non-communicable diseases such as heart disease, cancer, mental health conditions and dementia.
"Changing our diets to include more plant-based dietary alternatives could help address some conditions, as these foods tend to be lower in saturated fat and free sugars, which could help improve our overall health."
Further cementing Surrey's position as a leading Centre of excellence in nutrition, Head of the Department of Nutritional Sciences, Professor Sue Lanham-New is Co-Investigator on a second Hub led by Imperial College London and PepsiCo. This Hub will investigate what can be changed in our current food system to avoid the continued rise in diseases such as obesity, type 2 diabetes and cancer, to keep people healthy and well.
Professor Paul Townsend, Pro-Vice-Chancellor and Executive Dean of the Faculty of Health and Medical Sciences said: "I am delighted to hear of Surrey's success with these Hubs.  The link between diet and health cannot be denied and the findings from all of them will help improve the food sector and through this the health of the population.
"It is excellent that our Department of Nutritional Sciences, through this funding, is following on from other recent successes including the Queen's Anniversary Prize and BBSRC Doctoral Training Programme (DTP)."
Professor Roberto La Ragione, Head of the School of Biosciences said: "Having our academics involved in two out of six of these Innovation Hub reinforces the strength of our nutrition programmes here at Surrey. Congratulations to Dr Ahmadi and the team, and I look forward to seeing the outcome of their findings."
Food Minister Mark Spencer said: "I am delighted that scientists and experts can now come together in these new innovation hubs to convene the latest science around obesity and healthy eating.
"Together they can work to close the knowledge gaps between current dietary trends and obesity, whilst improving our understanding of the relationship between food and health.
"Supporting this research is part of our commitment in the Food Strategy to boost healthier, more sustainable and accessible diets."
Helping to support the BBSRC in the creation of the hubs are: DEFRA, Innovate UK and the Medical Research Council (MRC), the new Diet and Health Open Innovation Research Club (OIRC).
Notes to editors
For more information please contact mediarelations@surrey.ac.uk
Media Contacts
---
External Communications and PR team
Phone: +44 (0)1483 684380 / 688914 / 684378
Email: mediarelations@surrey.ac.uk
Out of hours: +44 (0)7773 479911