---
press release
Published:
17 November 2022
University of Surrey strengthens partnerships in Singapore and Malaysia
Professor Max Lu, President and Vice-Chancellor of Surrey, led a senior delegation visit to Singapore and Malaysia in September to reconnect with alumni, stakeholders and partners in the region as travel resumes.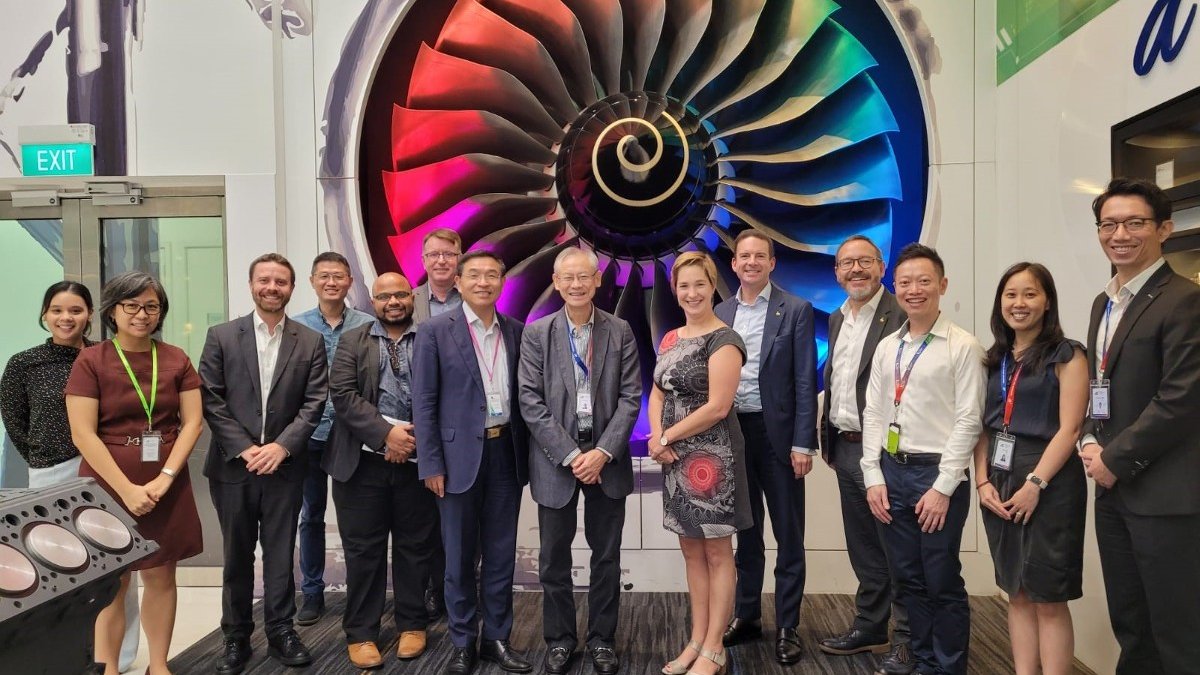 Professor Lu said:
"Surrey has a strong track record of collaboration in Singapore and Malaysia and enjoyed a very warm welcome from our prospective and valued partners in the region. Surrey's vision to be a leading global university relies on international partnerships and fruitful collaborations that benefit all parties."
In Singapore, the team met representatives from five A*STAR institutes to explore shared and complementary areas of research interests. There was a particular focus on Surrey's areas of strength in people-centred artificial intelligence, sustainability, medical sciences and space and satellite technologies.
Visits were also made to several of the top universities in Singapore, including Nanyang Technological University and the National University of Singapore.
In Malaysia academic partnership highlights included a visit to Universiti Putra Malaysia, where delegates engaged in detailed conversations around mutual research and education interests, and to International Medical University Malaysia, where opportunities to collaborate with Surrey's Medical school were discussed.
The visits also proved invaluable for developing and deepening relationships with alumni and supporters in the region. Alumni reception events in both Singapore and Kuala Lumpur brought together Surrey alumni for enjoyable evenings of networking and reconnecting with their alma mater. For the University's delegation, it was wonderful to catch up, update alumni on developments at Surrey, and find out about alumni successes.
Meetings relating to Surrey's fundraising campaign 'The Future Says Surrey' have led to commercial opportunities, offers to volunteer and donations.
Professor Lu and Surrey delegates were also received by His Majesty's High Commissioners for Singapore, HE Kara Owen and for Malaysia, HE Charles Hay. They also met with Dato' Prof Dr Husaini bin Omar, Director General of Higher Education from the Ministry of Education, Malaysia.
Surrey's engagement in the region was strongly supported by the UK government stakeholders, including senior colleagues from British Council and Science & Innovation Network (SIN). The discussions resulted in strategic seed-funding being made available to support Surrey's collaborations in developing satellite technology for earth observations.
Reflecting on the visit, Patrick Degg, Vice-President (External Engagement) at Surrey, said:
"It has been wonderful to re-engage with Surrey's partners, alumni and supporters. As well as enjoying strong bilateral relations in the region, Surrey is an active member of the UK-Singapore Universities Alliance for Entrepreneurship and Innovation (UKSAEI) and the UK-Malaysia Universities Consortium. Such initiatives demonstrate the huge enthusiasm for partnerships that will further student mobility, education and research."
Find out more about the University of Surrey's international engagement strategy here.
Media Contacts
---
External Communications and PR team
Phone: +44 (0)1483 684380 / 688914 / 684378
Email: mediarelations@surrey.ac.uk
Out of hours: +44 (0)7773 479911