---
news
Published:
15 December 2021
What you need to know about studying Politics and International Relations at Surrey
In an increasingly divisive world, it is important that we understand how politics works. Our small, friendly department offers our students a collaborative and supportive environment to ask the big questions and provoke debate. We will challenge, support and encourage you to evaluate the evidence, apply your knowledge and question your answers, guided by our research-active lecturers.
"Our world is fascinating! It's also mystifying, fast-paced and downright strange. Who's in charge? Who runs the country? How do countries negotiate with other countries? What helps them pursue common goals like climate change, and what happens when things go badly wrong?" 

Professor Amelia Hadfield, Head of School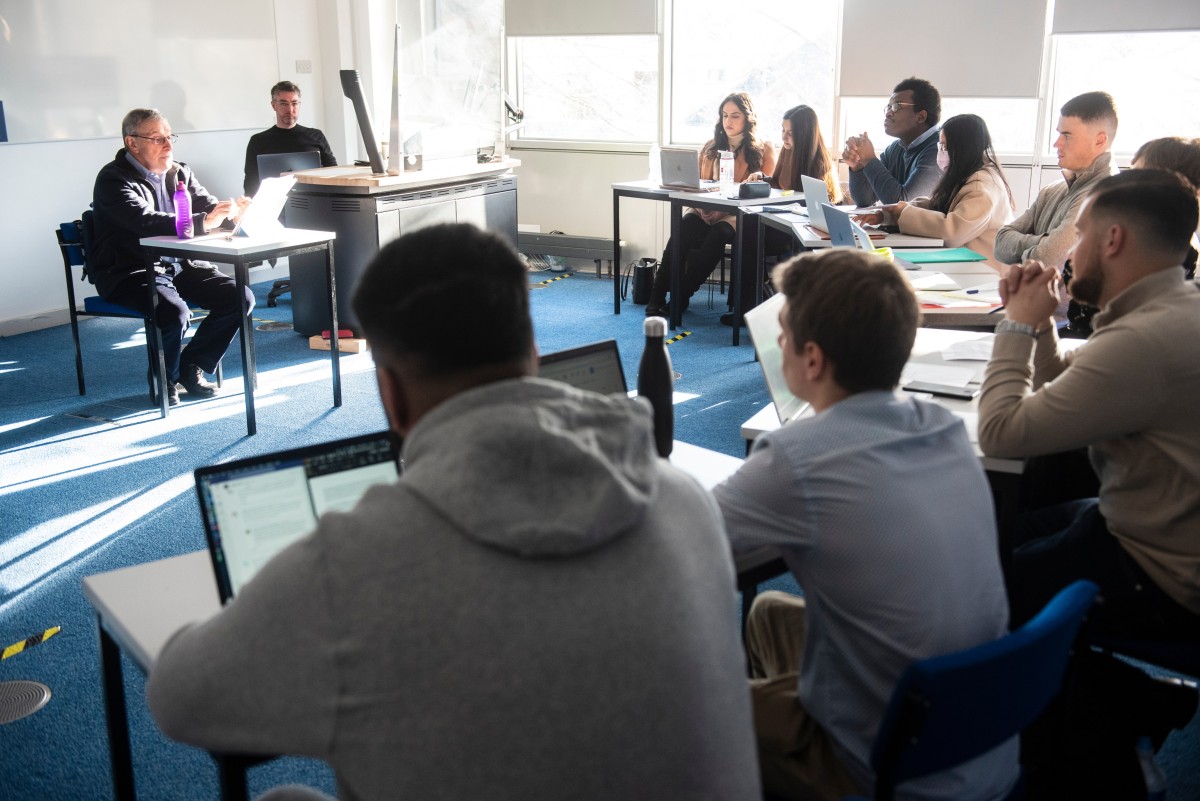 What we offer
We've adapted the way we teach
A mix of online and face-to-face learning gives our students the best of both worlds. Interactive quizzes, role-playing exercises, negotiation games and political campaign building are incorporated into our teaching, giving a depth of knowledge to suit different learning styles. 
We cross borders
Taking a global approach to politics, we encourage debates and analysis in the form of hustings and round-table discussions. Guest speakers from around the world are invited to share their perspectives – in the past, these have included Gina Miller, the UN special envoy to Somalia and Lord Paddy Ashdown.
We make it real 
We encourage our students to find out how politics works in the real world with a Professional Training placement, in the UK or overseas. Support is always available – we offer guidance to find the right placement as well as ongoing help. Recently, our students have found placements as a research officer for an MP, based at the House of Commons, an internship with the Cape Town Refugee Centre (South Africa) and roles at Unilever, European Chamber of Commerce, Disney and many more.   
We keep it small
We pride ourselves on the close-knit community we have developed in the department. Our students and staff often comment on its 'family feel'. As well as providing excellent pastoral care, the department has a huge common room for students to relax in and work. 
"I love that the Department of Politics is so small. We're a proper community, both staff and students, and our lecturers are always there to support us –academically and emotionally. You never feel like you're dealing with anything on your own." 

Bethany Bale, current student
We bring research into our teaching
Our staff bring a wealth of research knowledge to their teaching. Currently, we are a leading centre for research in European and British politics and have academics investigating international policies, working alongside the Ministry of Defence, and studying the populist radical right parties in Europe. 
University of the Year
The University of Surrey has been awarded the prestigious accolade of University of the Year for Graduate Employment in the Times/Sunday Times Good University Guide for 2022.