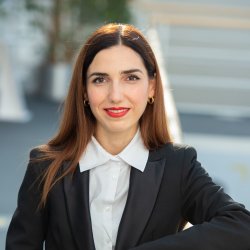 Lydia Milly Certa
---
Postgraduate Research Student
My research project
Discourses on Climate Change and multi-stakeholder engagement
Climate Change is not something far away from us and our experience, but it is definitely something people struggle to understand, because, as Ballantyne et al. (2016) put it, it entails a level of complexity and uncertainty related to its timing and the impacts that it will have on human beings, making it appear like something that is «distant in time and space». However, it is no longer possible to deny these impacts as human beings are increasingly experiencing the dramatic effects of Climate Change.
Along the formal and official discourses of Climate Change, new multiple discourses are emerging among the stakeholders: these do not focus exclusively on finding collectivist responses and solution to the problem, instead their starting point is the individual and what he can do to reduce his impact on planet Earth by changing his lifestyle. These new discourses are increasingly being delivered online on social media. The project aims at investigating how Climate Change discourses are articulated online on Digital Platforms/Social Media by different stakeholders.
Ballantyne, A. G., Wibeck, V., & Neset, T. S. (2016). Images of climate change – a pilot study of young people's perceptions of ICT-based climate visualization. Climatic Change, 134(1–2), 73–85. 
Supervisors
Lydia Milly Certa is a PhD student in the department of Digital Economy, Entrepreneurship and Innovation at Surrey Business School. She has a BA in Language Mediation and MA in Languages and Cultures for international Communication and Cooperation at University of Milan (Italy). She is also a Sinologist and she has studied Chinese language at Beijing Language and Culture University and Tianjin Normal University (China).