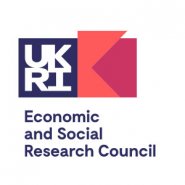 Co-creating equitable, diverse and inclusive travel and tourism (CrEDIT)
Overview
This project aims to draw on existing research on EDI in travel and tourism (T&T) and apply them to industry through bringing together voices from diverse travel businesses and senior leaders of small, medium and large T&T organisations. It aims to engage with these key stakeholders towards the creation of an EDI-specific knowledge and resources hub and seeks to co-design an EDI toolkit that will act as a blueprint to support organisations and policy makers towards achieving their EDI agenda.
Through exchange of ideas and best practices, the workshops will help identify key challenges and barriers inhibiting our understanding of EDI in T&T and pilot strategies and interventions to foster inclusive organisational cultures, achieve representation and progression of diverse groups (ethnicity, gender, age, etc.) across all areas of management in the industry.
Funding amount
£15,190
Funder
ESRC IAA impact generation fund (2022)
Team
Principal investigator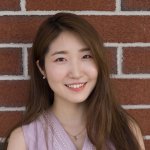 Dr Bora Kim
Senior Lecturer in Hospitality Management; Co-Director of Learning and Teaching; Program Director for BSc IHM and IHTM
Biography
Dr. Bora Kim joined Surrey as a Lecturer in Hospitality Management in 2020. She examines managerially-relevant questions in the tourism and hospitality industry from the perspective of strategic and financial management. Particularly, she examines how characteristics of executives and corporate governance influence managerial actions and firm performance. Her research interests include corporate social responsibility, sustainability, and strategic leadership. Bora received her Ph.D. and MSc in hospitality management from the Pennsylvania State University on Fulbright scholarship funding and completed her BBA in hotel management at Kyung Hee University.
Co-investigators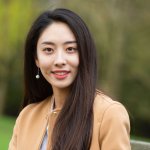 Biography
Yoo Ri is a Senior Lecturer in Hospitality Management. She gained her BSc in Geography with Economic at the London School of Economics and Political Science and MSc in International Tourism Development at the University of Surrey. At the same university, she completed her doctoral degree on spatial clustering and productivity in the hospitality and tourism industry, funded by the ESRC. Yoo Ri is continuing her research on applied economics, productivity and performance, and expanding her research expertise into big data and innovation and equity, diversity and inclusion in the hospitality and tourism industry.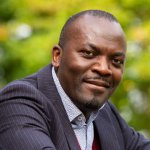 Dr Albert Kimbu
Reader, Head of Department of Tourism and Transport
Biography
I completed a Masters in Heritage Management at the Brandenburg University of Technology Cottbus, Germany in 2005 and a PhD in Tourism at Nottingham Trent University, UK where I also worked as a Lecturer in Tourism and International Business Communication/Environment, before joining the University of Surrey in September 2010. Since then, my research has mainly focused on advancing and unpacking the linkages between tourism entrepreneurship, gender and inclusive development in established and resource-scarce destinations. I am interested in understanding how globally recognised development and entrepreneurship models can be glocalized and embed equity, diversity and inclusion, thereby fostering inclusive community development and business practices in the tourism sector. In this regard, my academic research and consultancy work has resulted numerous articles in leading journals, edited collections, reports and collaborations on these topics with organisations such as UNWTO, UNIDO, the World Bank, Institute of Hospitality, Travel Foundation, Women in Travel CIC among others, which I have thoroughly enjoyed.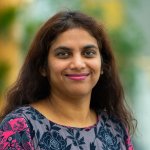 Biography
My research interests lie within employment and opportunity perceptions of hospitality and tourism workers in low paid jobs with a particular focus on gender and ethnicity influences. I am also increasingly drawn towards innovation in learning content and pedagogy that would address the career ambitions and life aspirations of students besides fulfilling the requirements of the radically transforming hospitality industry..
My work has been published in various journals and as book chapters including Economic and Industrial Democracy, Journal of Services Research, Journal of Managerial Psychology, Journal of Hospitality and Tourism Management and Service Industries Journal. I am also a reviewer for various management, tourism and hospitality journals. I have received research funding for various projects to facilitate my research in hospitality and tourism education and successfully supervised PhD students in hospitality and tourism research.
I have led projects on inclusive educational and organizational practices with the Surrey Institute of Education and partnered with social enterprises like Women in Travel and Travel Foundation towards creating equitable work opportunities for women entrepreneurs and business leaders. I sit on the University of Surrey's Race Equality (RE) Steering Committee and was involved in the recent submission of the University's RE Charter application. I am the Faculty of Arts and Social Sciences EDI representative, and the School of Hospitality and Tourism Management's AthenaSWAN impact lead. I am a consultant for Religious Literacy Partnership, with a particular interest in women of faith and contribute to BBC Surrey/Sussex on diversity in hospitality education and act as an expert contributor to Skill Boosters on inclusive work practices.
Outputs
Two EDI workshops held in London (14 and 21 Oct) with business leaders
Workshop findings shared at the Insight stage at the World Travel Market
Working in progress findings summary report
CrEDIT club (a support group for industry leaders and EDI change makers) to be launched in Q1 2023
EDI Hive (resource hub) to be launched by Q2 2023
Will contribute to the larger ESRC bid early 2023.
Impact
Impact will be measured via the following outputs from the project: 
Understanding the make-up of senior leadership from an EDI perspective and identifying action plans to tackle barriers in creating diverse representation across organisations.
Establishment of an active knowledge hub (network).
Creating a list of EDI strategies and interventions that could be implemented by stakeholders.
Design a beta version of an EDI toolkit (including EDI starter guide for individual, employees, organisations).
Application of an EDI toolkit as a pilot case study and acquiring feedback.
Report summarising the workshop outputs and bank of participants.
Stakeholder feedback survey.
Impact Acceleration Account awarded projects
Our projects are all playing their part in turning social science research outcomes into meaningful impact that will touch our lives and communities.