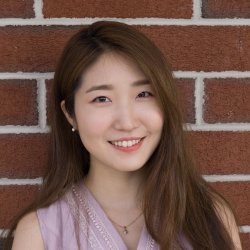 Biography
Dr. Bora Kim joined Surrey as a Lecturer in Hospitality Management in 2020. She examines managerially-relevant questions in the tourism and hospitality industry from the perspective of strategic and financial management. Particularly, she examines how characteristics of executives and corporate governance influence managerial actions and firm performance. Her research interests include corporate social responsibility, sustainability, and strategic leadership. Bora received her Ph.D. and MSc in hospitality management from the Pennsylvania State University on Fulbright scholarship funding and completed her BBA in hotel management at Kyung Hee University.
University roles and responsibilities
Academic Integrity Officer

Early Career Researcher (ECR) Representative for SHTM
My qualifications
Ph.D. Hospitality Management
The Pennsylvania State University
MSc Hospitality Management
The Pennsylvania State University
Certified Hospitality Educator
American Hotel and Lodging Educational Institute
Research
Research interests
Corporate social responsibility
Sustainability
Food and plastic waste
Strategic management
Strategic leadership
Corporate governance
Quantitative research methods
My teaching
MAN2154: Applied Financial Management in Services (UG)
MAN1110: Financial Accounting in Service Industry (UG)
MANM490: Accounting & Finance for the Service Industry (PG)
My publications
Highlights
Jolly, P., Van Hoof, H., Kim, B., Chen, F., Duran, M.E., Navas, A.C., Maldonado, G., Valle, J.G. (2021). Cultural Looseness and Tightness (CLT): A Study of Cultural Looseness and Tightness in the context of Latin America, PLoS ONE 16(1): e0246064. https://doi.org/10.1371/journal.pone.0246064
Kim, B., & Lee, S. (2020). The impact of material and immaterial sustainability on firm performance: The moderating role of franchising strategy. Tourism Management, 77, 103999. https://doi.org/10.1016/j.tourman.2019.103999
Kim, B., Lee, S., & Kang, K. H. (2018). The moderating role of CEO narcissism on the relationship between uncertainty avoidance and CSR. Tourism Management, 67, 203-213. https://doi.org/10.1016/j.tourman.2018.01.018
Lee, S., Kim, B., & Ham, S. (2018). Strategic CSR for airlines: does materiality matter? International Journal of Contemporary Hospitality Management, 30(12), 3592-3608. https://doi.org/10.1108/IJCHM-10-2017-0697
Jung, S., Kim, J. H., Kang, K. H., & Kim, B. (2018). Internationalization and corporate social responsibility in the restaurant industry: risk perspective. Journal of Sustainable Tourism. 26(7), 1105-1123. https://doi.org/10.1080/09669582.2017.1421201
Kim, B., & Kang, K.H. (2013). Accounting Analysis for the Airline Industry: A Case Study of Delta Air Lines and Southwest Airlines, Management Information Journal, 23(1), 1-17.