Surrey Live Commerce project
Overview
SHTM academics at University of Surrey are joining forces with Arcom IT and Surrey County Council in developing the UK's first, local live-commerce platform that brings together Surrey's stakeholder groups from local businesses to public service providers to residents and visitors. The innovative online platform works to bridge online and traditional offline commerce and services and to increase usage and footfall of Surrey's town centres.
Funding amount
£10,000
Funder
Team
Principal investigator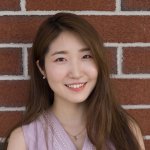 Dr Bora Kim
Senior Lecturer in Hospitality Management; Co-Director of Learning and Teaching; Program Director for BSc IHM and IHTM
Biography
Dr. Bora Kim joined Surrey as a Lecturer in Hospitality Management in 2020. She examines managerially-relevant questions in the tourism and hospitality industry from the perspective of strategic and financial management. Particularly, she examines how characteristics of executives and corporate governance influence managerial actions and firm performance. Her research interests include corporate social responsibility, sustainability, and strategic leadership. Bora received her Ph.D. and MSc in hospitality management from the Pennsylvania State University on Fulbright scholarship funding and completed her BBA in hotel management at Kyung Hee University.
Co-investigators
Dr Lorna Wang
Deputy Head, Department of Hospitality
Biography
Lorna joined University of Surrey in September 2017. She holds a PhD from Oxford Brookes University. She serves on the editorial boards of a number of leading hospitality and tourism management, revenue management journals. She also holds Visiting Professorship at University of Angers (France) and regularly gives talks in various Universities in Europe and in China.
Prior to her academic career, Lorna held a number of managerial positions such as Marketing Director and Rooms Division Director in China and in the UK. She won the 'Lord Forte Award' from the Institute of Hospitality in London in the year 2000. In China, she worked with 'Guo-An Hotel Corporation' based in Beijing, where she led her team to win 'the Best Service Award' from Beijing Tourism Administration Bureau after hosting 'the 11th Asian Games' in 1990. It was one of the first mega-events hosted by China and she was awarded as 'Service Pacesetter' in recognition of her personal contribution.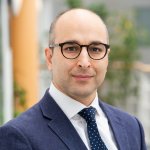 Dr Nima Heirati
Senior Lecturer in Marketing and Deputy Head of Department
Biography
Dr Nima Heirati is a Senior Lecturer in Marketing at Surrey Business School, University of Surrey. Previously, he held an academic appointment at Queen Mary University of London and Newcastle University Business School. He has a BSc in Mechanical Engineering and an MBA in Business Administration. He obtained his PhD in Strategic Marketing from the University of Tasmania. Before joining academia, Dr Heirati held senior positions as the marketing manager and business development manager at several Middle-Eastern manufacturing firms.
His research relates predominantly to the field of Innovation Strategy, Service Marketing, and Business Relationships with the special focus on the challenges involved in business relationships (B2B), service infusion strategies (B2B), and the dark side of customer participation (B2C). His work has been published in the Journal of Service Research, Industrial Marketing Management, Journal of Business Research, Asia Pacific Journal of Management, Journal of Business and Industrial Marketing, and Journal of Retailing and Consumer Services. He is on the Editorial Board of Industrial Marketing Management, Service Business, and Australasian Marketing Journal. Nima has taught and teaches courses in Marketing Strategy, Services Marketing, Digital Marketing, and International Marketing on Bachelor and Master levels and Research Method on the PhD Level.
Research themes
Find out more about our research at Surrey: