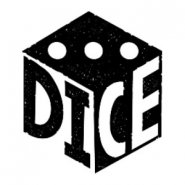 Benchmarking diversity and inclusivity in the UK event industry: a state of the nation
Overview
The conversation around diversity at UK events and conferences has recently intensified, particularly in the last 12 months, adding to various recent global movements, such as #MeToo, #BlackLivesMatter, #HeForShe, and has built on the recent increasing awareness of cognitive diversity (Bryan, 2020; Chiu, 2020; Stengel, 2020; UNESCO,n.d.). The shift to virtual events in the midst of the pandemic has highlighted the importance of improving inclusivity of events in online settings. While wide access to a diverse range of speakers and audiences has been made more available than ever before, events designed and implemented with careful consideration of equality, diversity and inclusion remain scarce (Parry, 2020).
Aims and objectives
Working in collaboration with GET DICE Ltd, this project therefore has four main objectives:
To map and analyse the landscape and scale of diversity and inclusivity in the UK event industry focusing on online events taken place in 2020 based on the nine Protected Characteristics of the UK Equality Act (2010), to help GET DICE capture the scale of the issue.
To help our business partner (GET DICE) achieve its vision (i.e., promoting diversity and inclusion across the UK event industry) and engage with more event organisers around diversity and inclusion.

investigate the practical and perceived challenges preventing UK event organisers from promoting diverse and inclusive events
examine their perception of receiving regulatory and educational support, and EDI (equality, diversity and inclusion) certification 

To design an online scoreboard system where any event organisation can submit their event details, including the EDI profile of events, in order to compare themselves with industry benchmarks.
To generate and disseminate knowledge of diversity and inclusion in UK (online) events via a final project report (a white paper) and webinar.
Funding amount
£4,985
Funder
ESRC SeNSS Business Collaboration Fund
Team
Co-investigator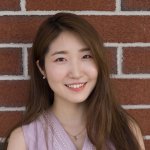 Dr Bora Kim
Lecturer in Hospitality Management, Program Director for UG IHM and ITHM
Biography
Dr. Bora Kim joined Surrey as a Lecturer in Hospitality Management in 2020. She examines managerially-relevant questions in the tourism and hospitality industry from the perspective of strategic and financial management. Particularly, she examines how characteristics of executives and corporate governance influence managerial actions and firm performance. Her research interests include corporate social responsibility, sustainability, and strategic leadership. Bora received her Ph.D. and MSc in hospitality management from the Pennsylvania State University on Fulbright scholarship funding and completed her BBA in hotel management at Kyung Hee University.
More
Research groups and centres
We have a world-class reputation for our research in hospitality, tourism, transport and events.