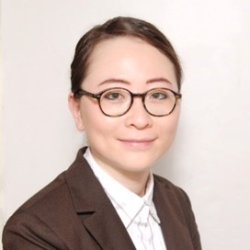 Dr Yanning Li
---
Lecturer in Events Management
PhD MSc BA(Hon)
Biography
Dr Yanning Li is specialised in events and sports. She has more than 10 years industrial experience within the China event industry and the UK event industry. She has worked at many leading music festivals in China including MIDI Festival as well as leading festivals in the UK such as Glastonbury Festival, Leeds Festival and Latitude Festival, among many other public events (e.g. NFL, Brighton Pride). She is particularly experienced in event production and operation, event risk management, event workforce, and sustainability in events.
Her academic experience focuses on event organisational behaviours and human resources, sociological lens on event attendees, well-being, gig economy and sport studies. She has published book, case study and articles on leading journals in the field.
Areas of specialism
Events management;
Sport management;
Organisational behaviour and HRM;
Attendee and fans studies;
China studies;
Gig economy;
Well-being
University roles and responsibilities
Programme Leader MSc International Event Management
My qualifications
PhD Innovation in events (Leeds Beckett University, UK)
MSc International Events Management (Leeds Beckett University, UK)
BA (Hon) Tourism Managemnt (Sun Yat-sen University, China)
Associate Fellow of HEA
RSPH Level 2 Award in Health and Safety at Work
CIEH Level 2 Award in Food Safety
First Aid at Work
Business, industry and community links
China event industry
UK event industry
Research
Research interests
Organisational behaviour, human resource management (workplace relationships, talent mobility), motivation studies, event attendees, innovation studies, fandom, volunteers management, social exchange theory, sociology in events (sexual engagement, liminality, neo-tribalism, representation), gig economy, wellbeing, and sport studies.
Research projects
Research England Innovation Voucher Grant
Research England Innovation Voucher Grant £11,430. (2019)
Project title: Towards an impactful national association for UK's arts festivals sector.
Collaboration with BAFA. 
My publications
Publications
().
Wu, S., Li, Y., Wood, E., Senaux, B. & Dai, G. (2020) Liminality and festivals—Insights from the East. Annals of Tourism Research, 80, 102810.

Li, Y., Wood, E. H., & Thomas, R. (2017). Innovation implementation: Harmony and conflict in Chinese modern music festivals. Tourism Management, 63, 87-99.

Li, Y. & Wood, E.H. (2016) Music festival motivation in China: free the mind, Leisure Studies, 
35:3, 332-351. 

Sun, H., Wu, S., Li, Y. & Dai, G. (2019) Tourist-to-tourist interaction at festivals: A grounded theory approach. Sustainability, 11(15), 4030. doi:10.3390/su11154030

Li, Y. & Xu, H.G. (2009) From tourists to life-style entrepreneur: Chinese tourists in Lhasa and 
Nepal. Tourism Forum, 2(2), pp. 182-187.

Li, Y. (2017) Events safety guidance. (ed) Sun Yat-sen University Press.

Case study <An emerging market for events: China Mainland> in: Dowson, R. & Bassett. D, 2015, Events Planning & Management: A Practical Handbook for PR & Events Professionals. London, 
Kogan Page.