---
news
Published:
17 February 2021
Meet the academic: Dr Yanning Li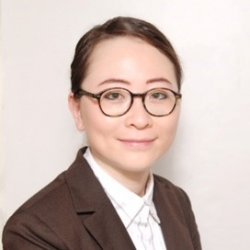 Dr Yanning Li
What inspires you about Surrey?
Its world-class leading talent, the School's global ranking, the international recognition and prestige, the profound impact the University has on advancing our society, as well as the genuine respect for people and diversity.  
Why should students study events management at Surrey?
Our subject is globally ranked and equipped with world-class academics and industry leaders. If any student is keen to learn from and work with the leading professionals in events management, then Surrey is the right place. There are numerous opportunities for event work experience on our programmes and we are part of world-class networks that our students can benefit from. Endorsed by our international prestige, our alumni are all over the world, taking a leading role in various sectors in the event industry-  we are so proud of our students' achievements.
How would you describe your time at Surrey?
The best and happiest time in my whole academic career. It's just not like any other institution I have worked at. There are so many people who inspire me at Surrey and this happens almost every day. Surrey is a place where the staff genuinely care about students' learning, development, and wellbeing. It is a place where every effort is put together to advance our society, to make it a better place for everyone. Every evening when I leave my office and walk from campus to the train station, I am wearing a big smile feeling so proud, content and lucky to be a part of Surrey. That also explains why, even though my commute time is six hours each day to campus, I still enjoy working at Surrey so much.   
Is there a particular memory at Surrey which stands out for you?
Surrey's recent handling of the Covid-19 pandemic really impressed me. From day one, I felt the University genuinely cared about our students and staff. It gave me a strong sense of being part of the Surrey family and that WE CAN do this together. 
What are your interests and hobbies outside of academia?
I love playing racquet sports, travelling and exploring different landscapes, and learning about different cultures. I also like volunteering for charity purposes in my spare time.
Discover our International Event Management BSc course