Dynamic modulation of brain states using brain stimulation and neuroadaptive Bayesian optimization
This project investigates the application of machine learning algorithms to improve non-invasive brain stimulation protocols to target brain function.
Funders
Researchers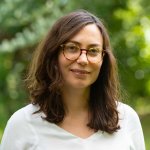 Dr Ines Violante
Senior Lecturer in Psychological Neuroscience
Biography
Ines is a Lecturer in Psychological Neuroscience in the School of Psychology, FHMS.
She received BSc in Biochemistry and PhD in Biomedical Sciences from the University of Coimbra, Portugal.
Following her PhD, Ines was awarded a Sir Henry Wellcome Fellowship to perform her research project at Imperial College London and University College London.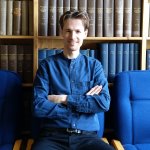 Dr Tibor Auer
Lecturer in Biological Psychology
Biography
My research interests include assessing and improving reproducibility in neuroimaging, as well as developing approaches and tools to characterise the robustness of research findings and facilitate the adoption of best practices.
I received my undergraduate degree in medicine (MD) and my PhD in clinical neuroscience from the University of Pécs, Hungary, where I implemented a broad spectrum of in vivo MR techniques in a clinical environment. Then, I joined the methods-oriented Biomedizinische NMR Forschungs GmbH in Max-Planck Institute for Biophysical Chemistry in Göttingen, studied the assumptions and mechanisms underlying neurofeedback training (NFT), a non-invasive intervention, and optimised the experimental setup and protocol. At the MRC Cognition and Brain Sciences Unit in Cambridge and the Royal Holloway University of London in Egham, I led the development of Automatic Analysis, a reproducible and scalable neuroimaging analysis pipeline, and contributed to international harmonisation initiatives, including the Brain Imaging Data Structure and the Neuroimaging Data Model. Combining my commitment to clinically applicable research and my keen interest in powerful and reliable methods, I joined the University of Surrey, School of Psychology to investigate neurocognitive changes during healthy ageing and assess and optimise electric and neurofeedback-based neuromodulation.
Research themes
Find out more about our research at Surrey: