Tourism recovery, risk and uncertainty
This research will provide a new evidence base on tourist intentions that can underpin more accurate demand forecasts, and more targeted market research and policy measures for UK tourism.
Overview
This research project will study how tourism intentions are shaped by Covid-19 risks and uncertainties. Professor Allan Williams, Professor Gang Li and Dr. Jason Chen, together with Professor Vladimir Baláž of the Slovak Academy of Science, will analyse how risk and uncertainty impact on the UK's inbound, outbound and domestic markets. The two-stage project will first analyse a specially-commissioned survey of 17,500 potential tourists in the UK and its four main markets: France, Germany, USA and China. This will be followed by experimental research to assess how tourists respond to contrasting future Covid-19 health and containment scenarios.
The project is undertaken in collaboration with VisitBritain and the Association of British Travel Agents.
Funding amount
£175,000
Funder
Economic and Social Research Council (ESRC)
Team
Principal investigators
Co-investigators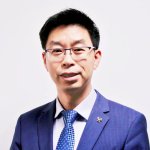 Professor Gang Li
Professor of Tourism Economics, Director of International Relations, Director of the Centre for Competitiveness of the Visitor Economy
See profile Professor Vladimir Baláž
Slovak Academy of Science