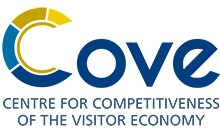 Centre for Competitiveness of the Visitor Economy
We are addressing competitiveness issues in the visitor economy across firm, sector and destination levels.
Spotlight on our research
Our research has great impact, and we are proud to highlight our achievements through a series of short films, told by our research authors.
Research aims
We aim to address equality and diversity in employment and conduct studies of future labour markets, productivity, career mobilities, skills, flexible employment and entrepreneurial migration, while examining other aspects of competitiveness at both firm and destination levels, such as advances in destination branding, visitor satisfaction, innovation, revenue management, and risk and disaster impacts.
We also aim to maintain our world-leading position in demand-forecasting research, which provides a scientific foundation to support businesses' and governments' decision making to improve their competitiveness.
Research themes
Our research focuses on four key themes:
Economic modelling and forecasting
Research theme lead: Dr Jason Chen
This research theme focuses on developing and applying cutting-edge methods in economic analysis and forecasting in the context of tourism, hospitality, transport and events. Members of this theme work on a wide range of areas such as tourism demand, economic impact of the Visitor Economy, firm performance, productivity and tourism competitiveness while pushing the boundaries of econometric, time series and spatial economic modelling and forecasting techniques.
Innovation, entrepreneurship, risk and uncertainty
Research theme lead: Professor Allan Williams
Innovation and entrepreneurship are at the core of this theme. Research on innovation focusses on the process of innovation in the firm, paying particular attention to knowledge and uncertainty, but also addressing the role of innovation in policy areas such as sustainability as well as in academia. Innovation research is strongly linked to investigations of entrepreneurship in the public, private, and third sectors, with gender and migration being important lines of research. Investigations of risk and uncertainty also extend beyond the firm to the analysis of consumer preferences and behaviour.
Future of work and labour mobility
Research theme lead: Dr Tracy Xu
Future of work and labour mobilities are at the core of this theme. Members of this theme investigate labour productivity and wellbeing, migration, gender issues, and technology-enhanced employability of future workforce in the visitor economy. This theme supports research on how work in the visitor economy is changing, the internal and external forces that support the change, and their implications on organisational performance, employee wellbeing and dignity.
Visitor decision-making, behaviour and destination marketing
Research theme lead: Dr Marion Karl
This theme of research focuses on the consumer behaviour side of competitiveness. Research from this theme includes topics such as tourists' and visitors' decision-making, tourism experiences, destination choice and influencing factors, tourist and visitor behaviour, or visitor attraction and destination marketing as well as management.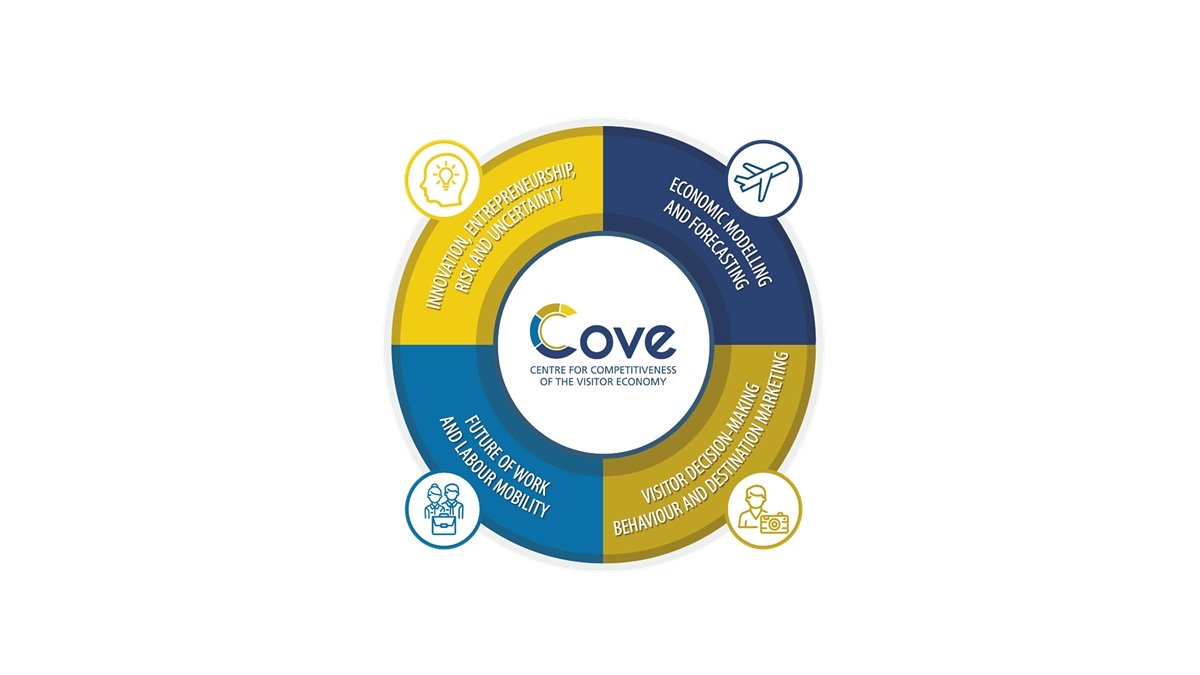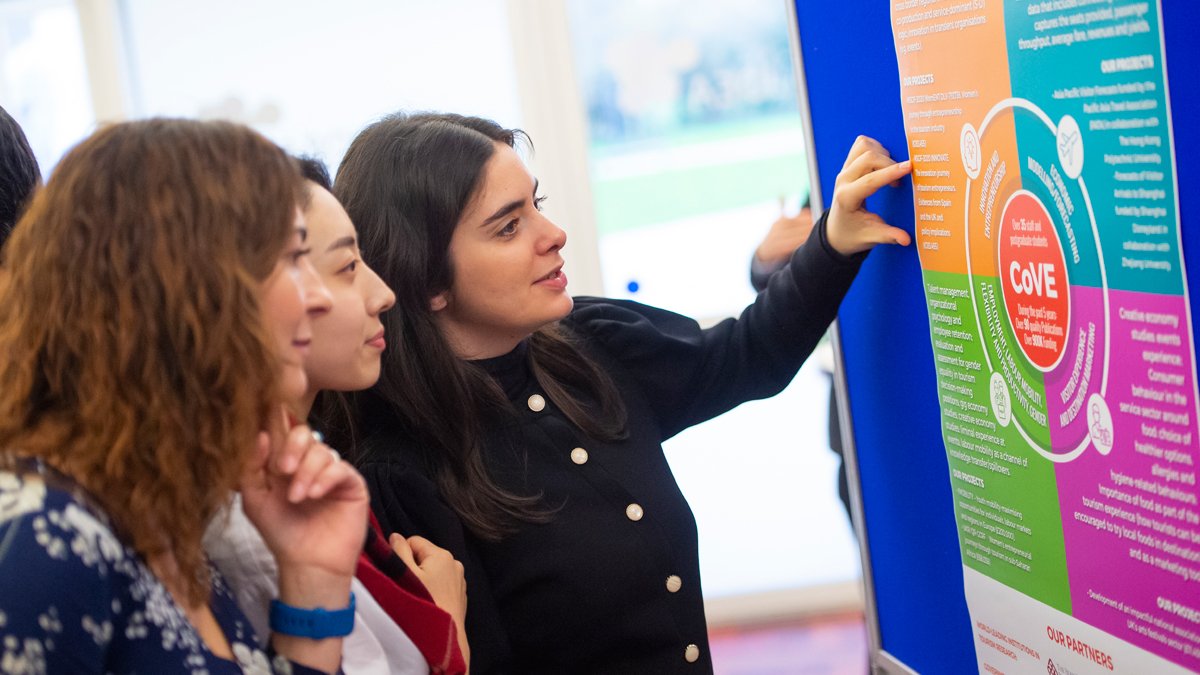 Covid-19 research in hospitality and tourism
Our research aims to understand the needs and requirements of businesses and travellers to be able to return to a new normality when it comes to travelling and the prosperity of businesses.

Gender, Entrepreneurship and Social Policy Institute (GESPi)
The Gender, Entrepreneurship and Social Policy Institute aims to influence policy and social change for inclusive development in the tourism, hospitality and service-related sectors by creating networks and pathways for knowledge exchange between stakeholders.
Partners
We have strong collaborations with world-leading institutions in tourism research, and also collaborate with governments, businesses and tourism organisations nationally and globally. We would like to collaborate with other leading research institutions and build strong links with national and international organisations and industry partners to generate wider research impact beyond academia.
Upcoming events
We don't currently have any upcoming events. Check back soon for further announcements.
Recent events
Webinar Tourism and Hospitality Forecasting in Turbulent Times
Wednesday, May 5, 2021
21:30-23:00 (Beijing, GMT+8) | 14:30-16:00 (London, BST) | 9:30-11:00 (New York, GMT-4)
Co-organized by:
Tourism and Hospitality Section, International Institute of Forecasters
Centre for Competitiveness of the Visitor Economy, University of Surrey
Opening Speeches by:
Prof Doris Chenguang Wu, Sun Yat-sen University (China)
Prof Gang Li, University of Surrey (UK)
Speech 1:Forecasting tourism demand amid COVID-19 by:
Prof Haiyan Song, The Hong Polytechnic University
Speech 2: The hotel demand forecast under critical situations by:
Jesse Zhao, Senior Regional Director of Finance of Hilton China
Speech 3:Judgementally adjusted model-based forecasts of visitor arrivals during COVID-19 by:
Prof Andrea Saayman, North-West University (NWU), South Africa
Speech 4: Diverse recovery of the global hotel industry by:
Steve Hood, Senior Vice President of Research for the SHARE
Center, STR
Speech 5: Timing matters: Crisis severity and occupancy rate forecasts in social unrest periods by:
Anyu Liu, Senior Lecturer, University of Surrey
Moderator: Ulrich Gunter, Associate Professor MODUL University of Vienna
Past events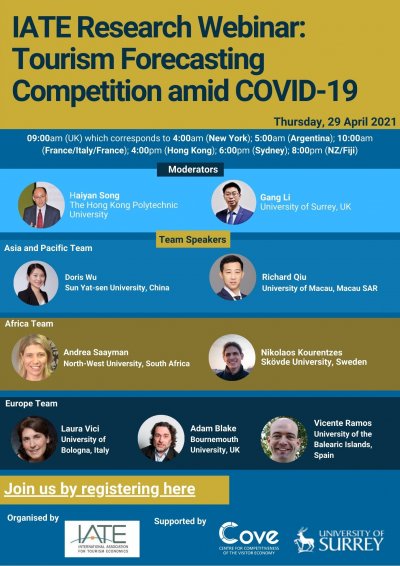 IATE Research Webinar: Tourism Forecasting Competition amid COVID-19
Thursday, 29April 2021
09:00am (UK) which corresponds to 4:00am (New York); 5:00am (Argentina); 10:00am (France/Italy/France); 4:00pm (Hong Kong); 6:00pm (in Sydney); 8:00pm (NZ/Fiji)
Organized by:
The International Association for Tourism Economics (IATE)
Supported by:
Centre for Competitiveness of the Visitor Economy (COVE) of the University of Surrey.
The ongoing COVID-19 pandemic has had a profound effect on the tourism industry. When the tourist market will recover remains unknown. Accurate forecasting of the full scale of the impact on the tourism industry and market recovery is critical for strategic planning by tourist destinations and tourism-related businesses. Against this background, the Curated Collection of Annals of Tourism Research on Tourism Forecasting called for a tourism forecasting competition in July 2020. Nineteen researchers, most of them are members of the International Association for Tourism Economics (IATE) from around the world expressed interest and formed three competing teams: Asia Pacific, Europe, and Africa. Their reports on the forecasting results are published in a special collection of the Curated Collection of Tourism Demand Forecasting of the Annals of Tourism Research.
The purpose of this webinar is to disseminate the forecasting competition results with a view to encouraging further research on tourism demand forecasting during major crises. Three participating teams will present the forecasting methods used and results obtained in the forecasting completion.
Programme
Moderator: Haiyan Song, The Hong Kong Polytechnic University, Hong Kong SAR
09:00-09:10am:  Introduction to the Tourism Forecasting Competition Exercise
Gang Li: University of Surrey, UK
09:10-09:30am:   Perspective of the Africa Team
Andrea Saayman: North-West University, South Africa
Nikolaos Kourentzes: Skövde University, Sweden
09:30-09:50am:  Perspective of the Asia and Pacific Team
Doris Wu: Sun Yat-sen University, China
Richard Qiu: University of Macau, Macau SAR
09:50-10:10am:  Perspective of the Europe Team
Laura Vici:  University of Bologna, Italy
Vicente Ramos: University of the Balearic Islands, Spain
10:10-10:30am: Q&A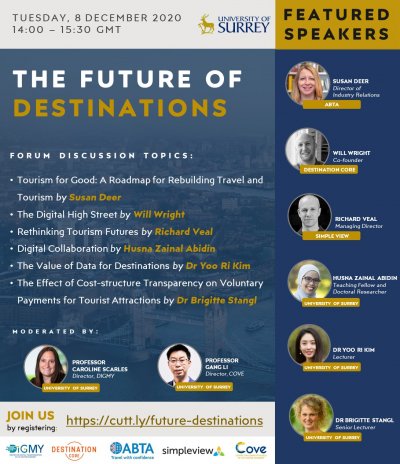 The future of destinations online forum
As the coronavirus pandemic continues to have devastating impacts on destinations, governments and destinations have taken action to restore and invigorate the sector. This seminar drawing upon industry and academic insights aimed to consider what the impacts of the pandemic have been and how destinations are able to reposition visitor experiences during times of continued uncertainty whilst planning for the future.
Our panel of distinguished industry speakers included:
Our panel of Surrey academic speakers included:
Yoo Ri Kim
Brigitte Stangl
Husna Zainal Abidin
WomENt  Webinar "Women's journeys through entrepreneurship in the tourism and hospitality industry"
This webinar was hosted by the EU-funded project WomENt (www.woment2020.eu) and the University of Surrey's School of Hospitality and Tourism Management: specifically our Centre for Competitiveness of the Visitor Economy (COVE) and the Centre for Sustainability and Wellbeing in the Visitor Economy (SWELL). This brought together academics and entrepreneurs from the tourism industry to discuss the changing and increasingly pressing gender and entrepreneurship research agenda:
Setting the scene: Women and Entrepreneurship in Tourism.  Dr Cristina Figueroa Domecq. University of Surrey.
Female entrepreneurship in the COVID-19 era.  Alessandra Alonso. Founder & CEO. Women in Travel.
Women, technology and entrepreneurship. Patricia Gonzalez. Founder and CEO. Alterhome.
Re-evaluating the benefits of women's entrepreneurship: Is it time to reconsider? Prof. Susan Marlow. University of Nottingham.
A Feminist Research Agenda in Tourism. Dr Ana Maria Munar. Copenhagen Business School.
MODERATED by Prof. Allan Williams. Chair of Tourism and Mobility Studies. University of Surrey.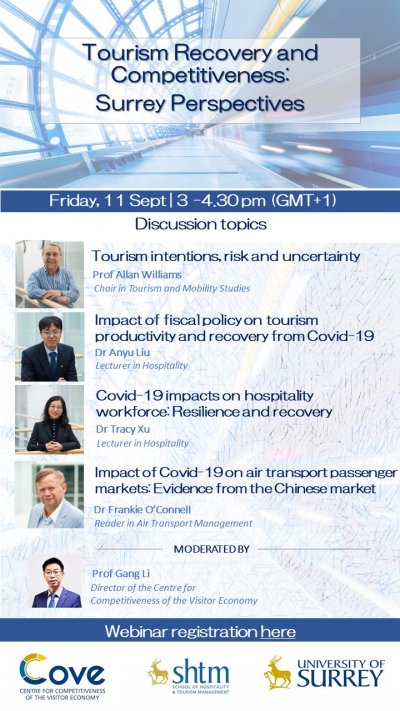 Webinar Tourism Recovery and Competitiveness: Surrey Perspectives
Our Centre hosted on Friday 11th September 2020 the Webinar: "Tourism Recovery and Competitiveness: Surrey Perspectives", to share with international academics and students our research on the impact of Covid-19 on the hospitality and tourism sector and possible pathways to tourism recovery. The topics covered included:
Tourism intentions, risk and uncertainty
Impact of fiscal policy on tourism productivity and recovery
Impacts on hospitality workforce: Resilience and recovery
Impact on air transport passenger markets: Evidence from the Chinese market
Watch the COVE webinar in full.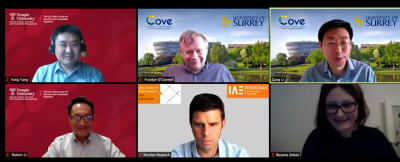 Webinar Secondary data collection and analysis in tourism research
Our Centre jointly organised the above webinar with the U.S.-Asia Center for Tourism and Hospitality Research at Temple University and on the 4 August. Four internationally-recognised scholars:
Dr Yang Yang from Temple University
Dr Frankie O'Connell from the University of Surrey
Prof Nicolas Peypoch from the University of Perpignan
Dr Bozana Zekan from Modul University Vienna
Shared their research experiences with over 230 attendees on Zoom. The webinar was broadcasted live on YouTube as well. It was co-moderated by Prof Gang Li, Director of CoVE and Prof Robert Li from Temple University.
The recorded webinar video and presentation slides of the speakers are available from Temple University's U.S.-Asia Center for Tourism and Hospitality Research's website: under 'past events.'