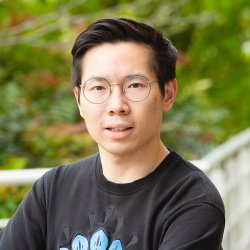 Biography
Before joining the School of Hospitality and Tourism Management as a PhD researcher, Weizheng completed his MSc study (Research in human geography) at the University of Birmingham (UK) and BSc (Physical geography) degree at the Northwestern Normal University, where he developed his research interest in migration and tourism entrepreneurship.
Under the supervision of Prof Gang Li, Dr Anyu Liu, Prof Allan Williams, he is currently researching about domestic returned migration and the SME entrepreneurship in a Chinese tourism area. 
Apart from academia, Weizheng has previously worked in Hunan Daily News Agency (2016-2017) as a journalist and published 48 news reports about regional political economy, which influences his research interests in solving socio-economic problems.
University roles and responsibilities
My qualifications
2018
MSc Research in Human Geography
University of Birmingham
2017
BSc Physical Geography
Northwest Normal University
Graduate Certificate of Learning and Teaching (Higher education)
University of Surrey (Accredited by the Higher Education Academy (HEA) for the purpose of professional recognition)
Research
Research interests
My research interest:
Migration and Tourism, Labour, Tourism innovation
My research topic: The returned labour migration and SME entrepreneurship in Chinese tourist area