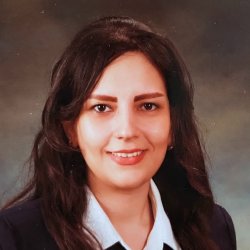 My research project
Economic impacts evaluation of experiential tourism
My study aims to model the economic impacts of experiential tourism interventions in six English- French regions, which currently deal with seasonality issue as the majority of visitors arrive in spring and summer. Through modelling the complex interactions between visitors and businesses using agent-based modelling, the contribution of innovative products and services in increase of visitor number and expenditure, business performance growth and eventually expansion of off-season tourism will be measured.
Supervisors
Research
Research interests
Tourism Economics, Sustainability, Business Economics
My publications
Highlights
Dalir, S., Mahamadaminov, A., & Olya, H. G. (2020). Airbnb and taxation: Developing a seasonal tax system. Tourism Economics, Doi: 10.1177/1354816620904894.
Katircioglu, S., Dalir, S., & Olya, H. G. (2016). Is a clean development mechanism project economically justified? Case study of an International Carbon Sequestration Project. Environmental Science and Pollution Research, 23(1), 504-513.  Doi: 10.1007/s11356-015-5256-2.
Additional publications
Alipour, H., Olya, H. G., Maleki, P., & Dalir, S. (2020). Behavioral responses of 3S tourism visitors: Evidence from a Mediterranean Island destination. Tourism Management Perspectives, 33, 100624. Doi: 10.1016/j.tmp.2019.100624.
Olya, H. G., Alipour, H., Peyravi, B., & Dalir, S. (2019). Tourism climate insurance: implications and prospects. Asia Pacific Journal of Tourism Research, 24(4), 269-280. Doi: 10.1080/10941665.2018.1564338.
Olya, G., Alipour, H., & Dalir, S. (2014). An Entrepreneurial Tourism Project through Agro-Tourism Farm. Journal of Sustainable Development Studies, 6(1), 48-63.