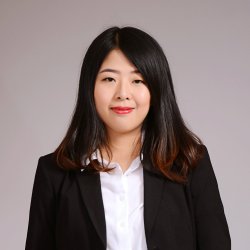 Biography
Dr. Hongbo (Daisy) Liu joined the University in 2019 as a Lecturer in Hospitality. She received her BA in Tourism Management from Fudan University in 2012 in China, MS in International Hospitality and Tourism Management from University of South Carolina in the U.S. in 2014, and PhD degree in Business Administration from Temple University in the U.S. in 2019. She has led or co-authored more than twenty five publications, including journal articles, book chapters and conference papers. She also has worked on nearly 20 projects funded by various private and public sector sponsors, ranging from universities to theme parks to tourism bureaus. Her research interests include digital marketing, social media, cross-cultural studies, and consumer psychology in tourism and hospitality.
Google Scholar: https://scholar.google.com/citations?user=wWOK85EAAAAJ&hl=en
University roles and responsibilities
Programme Leader - MSc in International Hospitality Management with Digital Innovation

SHTM student exchange coordinator
Research
Research interests
Digital marketing
Social media
Cross-cultural studies
Consumer behaviour and psychology in tourism and hospitality
Supervision
Postgraduate research supervision
Vanessa Cumper  2020 - present
Topic: How can Augmented Reality on mobile devices enhance recreational activities for people who are D/deaf in museums and galleries?  Second Supervisor with Professor Caroline Scarles (Doctoral College studentship).
My teaching
Undergraduate:
MAN1112 Speciality Operations in Hospitality
MAN2124 Service Marketing 
MAN2130 Technology, Media and Data
Postgraduate:
MANM469 Service Marketing for Events, Tourism and Hospitality
MANM386 Research Methods
My publications
Publications
The importance of recommender system on Social Network Services (SNS) platform has been recognized by researchers and practitioners in many disciplines, including ecommerce, information retrieval, social computing, data mining, marketing, etc. While a substantial amount of approaches focus on recommending the most relevant items to users on mainstream SNS platforms, there is still a lack of closer investigation into the context-aware strategies on professional SNS platform whose contextual information varies significantly from generic SNS platforms. Drawing upon existing algorithmic paradigms –content-based methods and collaborative filtering, this paper proposes context-aware strategies that cope with the need to recommend both users and items on a professional SNS platform. A case study has been demonstrated based on such approach and directions for future research have been discussed.
Y Guan, Y Wen, SX Chen, H Liu, W Si, Y Liu, Y Wang, R Fu, Y Zhang, Z Dong
(2014)
When do salary and job level predict career satisfaction and turnover intention among Chinese managers? The role of perceived organizational career management and career anchor
, In: European Journal of Work and Organizational Psychology
23
pp. 596-607
Taylor & Francis
The current research examined a moderated mediation model for the relationships among indicators of objective career success (salary and job level), subjective career success (career satisfaction), and turnover intention, as well as the boundary conditions of this process. Based on a survey study among a sample of Chinese managers (N=324), we found that both salary and job level were negatively related to turnover intention, with these relations fully mediated by career satisfaction. The results further showed that the relation between job level and career satisfaction was weaker among managers who perceived a higher level of organizational career management, but stronger among managers with a higher managerial career anchor. In support of our hypothesized model, the indirect effect of job level on turnover intention through career satisfaction existed only among managers who perceived a lower level of organizational career management or managers with a higher managerial career anchor. These findings carry implications for research on career success and turnover intention.
This study examines the role of tourism development in reducing regional income inequality in China. First, the theoretical foundation for how tourism affects regional income inequality is discussed. Second, based on the conditional convergence framework, this study proposes a spatiotemporal autoregressive model to capture spatial and temporal dependence as well as spatial heterogeneity. Tourism development is introduced as a conditional convergence factor in an attempt to examine whether the convergence speed is accelerated by regional tourism development. Third, the effects of international and domestic tourism in narrowing regional inequality are compared both globally and locally. The empirical results indicate that tourism development contributes significantly to the reduction of regional inequality, with domestic tourism making a greater contribution than international tourism.
Y Guan, F Wang, H Liu, Y Ji, X Jia, Z Fang, Y Li, H Hua, C Li
(2015)
Career-specific parental behaviors, career exploration and career adaptability: A three-wave investigation among Chinese undergraduates
, In: Journal of Vocational Behavior
86
pp. 95-103
The current research examined the effects of career-specific parental behaviors (reported by parents at time 1) on Chinese university students' career exploration (reported by students at time 2) and career adaptability (reported by students at time 3). A survey study was conducted among Chinese university graduates (N = 244) and their parents (N = 244). The results supported a mediation model such that a high level of parental support and a low level of parental interference had beneficial effects on Chinese undergraduates' career exploration, which in turn positively predicted their career adaptability. Lack of parental career engagement had a direct negative effect on career adaptability. Significant interaction effects were also found among these three types of parental behaviors such that at a lower level of lack of parental career engagement, the positive effects of parental support, as well as the negative effects of interference on career exploration were stronger. The corresponding moderated mediation models were also supported. These findings carry implications for research on career construction theory and career counseling practices. (C) 2014 Elsevier Inc. All rights reserved.