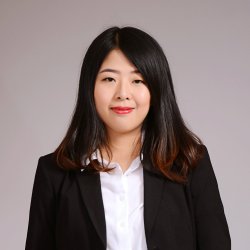 Biography
Dr. Hongbo (Daisy) Liu joined the University in 2019 as a Lecturer in Hospitality. She received her BA in Tourism Management from Fudan University in 2012 in China, MS in International Hospitality and Tourism Management from University of South Carolina in the U.S. in 2014, and PhD degree in Business Administration from Temple University in the U.S. in 2019. She has led or co-authored more than twenty five publications, including journal articles, book chapters and conference papers. She also has worked on nearly 20 projects funded by various private and public sector sponsors, ranging from universities to theme parks to tourism bureaus. Her research interests include digital marketing, social media, cross-cultural studies, and consumer psychology in tourism and hospitality.
Google Scholar: https://scholar.google.com/citations?user=wWOK85EAAAAJ&hl=en
University roles and responsibilities
Programme Leader - MSc in International Hospitality Management with Digital Innovation

SHTM student exchange coordinator
Research
Research interests
Digital marketing
Social media
Cross-cultural studies
Consumer behaviour and psychology in tourism and hospitality
Supervision
Postgraduate research supervision
Vanessa Cumper  2020 - present
Topic: How can Augmented Reality on mobile devices enhance recreational activities for people who are D/deaf in museums and galleries?  Second Supervisor with Professor Caroline Scarles (Doctoral College studentship).
My teaching
Undergraduate:
MAN1112 Speciality Operations in Hospitality
MAN2124 Service Marketing 
MAN2130 Technology, Media and Data
Postgraduate:
MANM469 Service Marketing for Events, Tourism and Hospitality
MANM386 Research Methods