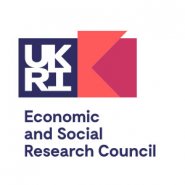 Virtual experiences in arts and heritage: Facilitating engagement with virtual solutions and exploring futures for hybrid business models
Overview
Professor Caroline Scarles, Professor Gang Li and Husna Zainal-Abidin have been awarded an ESRC IAA grant in partnership with Smartify to engage with organisations in the arts and heritage sector and increase knowledge transfer of the benefits of adopting technology-based solutions for visitor engagement.
Smartify is a free app which helps people make meaningful connections with art. It has been recognised by the Apple App Store as being a world-leading app for engaging audiences with art across the world whilst on-site at galleries and museums as well as from the comfort of one's own home.
Using image recognition technology, Smartify instantly identifies artworks by scanning them on your smartphone, allowing users to unlock the stories behind the art, save the artwork to Smartify and create a digital personal art collection and share with the Smartify community.
The app is available at a global network of over 150 partner venues, including some of the world's most popular museums such as the National Gallery in London, Rijksmuseum in Amsterdam and Smithsonian National Gallery in Washington, D.C
The project will offer organisations a hands-on experience of Smartify, support the development of virtual tours, and facilitate an increased reach to new and existing audiences. 
The timeliness of this project is important as during Covid-19 galleries and museums have faced forced closures of physical sites, decimating visitor numbers and significantly impacting organisational revenue streams. 
The team will deliver virtual workshops on augmented, immersive technology in arts and heritage to ensure knowledge transfer and facilitate organisational adoption of technological solutions. They will also investigate market and end-user acceptance of Smartify by monitoring usage and aim to increase Smartify's engagement with local businesses.
This project will provide augmented reality solutions that enable organisations to deliver online, virtual tours to allow visitors' continued exploration of exhibits and collections while on-site visits remain restricted. It will also open up opportunities for developing new ways of engaging visitors beyond the traditional visit, in a post-Covid climate.
Team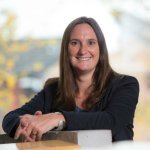 Professor Caroline Scarles
Professor of Technology in Society, Director of Centre of Digital Transformation in the Visitor Economy
Biography
Caroline is Professor of Technology in Society in the School of Hospitality and Tourism Management, University of Surrey. Her key research interests lie in the three key areas of: the visual and multi-sensuality within society, social and cultural sustainability and how these are brought together through technology for social good. Bringing together her work on the visual, mobile technology and digital solutions, Caroline's recent research has focused on: enriching the visitor experience through augmented reality and image recognition technology in arts and heritage and the role of immersive experiences (principally multisensory immersions and VR) as providing stimulating environments for healthy ageing. Caroline also conducts research in the area of sustainability through work on the socio-cultural impacts of tourism on communities and pro-environmental behaviour change. Details of Caroline's research and interests for PhD supervision are under the 'Research' tab.
Caroline is lead editor of the journal, Tourist Studies and holds several national and international appointments, including: international advisor for the Geographies of Leisure and Tourism Research Group for the Royal Geographical Society with the Institute of British Geographers, editorial board member for several international journals, invited reviewer for UKRI and international funding bodies, founding member of the International Network for Visual Studies in Organisations (inVISIO) and is Director of Visit Surrey.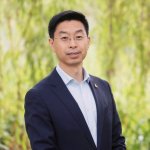 Professor Gang Li
Professor of Tourism Economics, Director of International Relations, Director of the Centre for Competitiveness of the Visitor Economy
See profile
See profile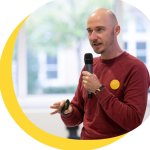 Wouter Van Der Horst
Media, Tech & Storytelling Consultant
Biography
Wouter is the founder of We Share Culture, a consultancy specializing in media, technology and storytelling for museums and learning institutions. He is an experienced museum educator and media technologist who combines his passion for history, art, science and teaching with new technology in We Share Culture. He has a wealth of experience in working with a range of organisations, including the Rijksmuseum, to facilitate digital content and learning with award winning products such as SnapGuide, RijksTube and RijksCreative. He now specializes in engaging with innovative ways to engage audiences through new technology, both inside and outside of the walls of museums and learning institutes. He has extensive experience of supporting organisational adoption of technology and creation of content, including in his current fractional role at Smartify as Head of Content and Learning. As external consultant for this project, Wouter will be responsible for leading and delivering the virtual workshops from which participants from this study will be recruited.