Youth mobility - maximising opportunities for individuals, labour markets and regions in Europe (YMOBILITY)
This research analyses the role played by intra-EU international migration in the transition from youth to adulthood.
Overview
YMOBILITY was a cross-disciplinary three year project that aimed to study the role of international migration in the transition from youth to adulthood. YMOBILITY's specific objectives were:
To establish the extent to which individuals consider international mobility to be a key strategy for mediating significant life course transitions.
To provide a comprehensive overview and quantification of the main types of youth mobility in the EU, focusing particularly on three main categories: students, higher-skilled and less-skilled workers.
To identify the outcomes of youth mobility for individuals in terms of: a) their lifelong portfolio of skills and competences, b) their social welfare and health, c) the formation of more European and/or cosmopolitan identities, and d) the transition from youth to full adulthood.
To analyse the short- and long-term regional implications of youth mobility for both sending and destination regions.
To understand, and provide typologies of how individuals would respond to contrasting future migration scenarios, reflecting changing structural and personal circumstances.
To provide evidence-based recommendations for migration and flanking policies that will help to maximize the opportunities, and minimize the costs, associated with youth mobility for individuals, labour markets and regions.
Project details
YMOBILITY developed a comprehensive research programme that addressed the following issues:
Identifying, and quantifying, the main types of international youth mobility in the EU, and their key characteristics.
Understanding what determines which individuals do and which do not participate in international mobility as personal and professional development strategies: their motives, migration channels and information sources.
Analysing the individual outcomes in terms of both employability and careers and non-economic terms.
Analysing the territorial outcomes for the regions of both origin and destination, in economic, demographic and cultural terms.
Differentiating between short-term and long-term outcomes, taking into account return migration and future intentions to migrate.
Identifying implications for policies in migration but also of education, the economy and housing.
The research relied on extensive primary quantitative data (panel survey of 30,000) and qualitative data (almost 900 interviews). It focused on nine countries representing different contexts for youth mobility: Romania, Slovakia and Latvia; the UK and Sweden; Germany, Italy, Ireland and Spain. The policy analysis was informed by interviews undertaken with key informants. Experimental methods were used to assess how individuals (almost 500) would respond to different scenarios of future economic and social change.
Funding amount
€2,500,000
Funder
Team
Principal investigators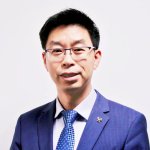 Professor Gang Li
Professor of Tourism Economics, Director of International Relations, Director of the Centre for Competitiveness of the Visitor Economy
See profile Co-investigators
University of La Sapienza
University of Bielefeld
University of Almeria
University of Cork
University of Latvia
University of Bucharest
University of Malmo
University of Sussex
Slovak Academy of Science
Additional team members
Calvin Jephcote
Nilay Kilinc
Outputs
Publications
A. M. Williams, C. Jephcote, H. Janta, G. Li (2018) "The Migration Intentions of Young Adults in Europe: A Comparative, Multi-Level Analysis", Population Space and Place 24(1)
Baláž, V. and Williams, A. M. (2017) Experimental research methods in migration: from natural to true experiments, Population Space and Place. V23(1)
V. Balaž, A. Williams, M. Chrančokov. M. (2017) "Connectivity as the Facilitator of the Intra-European Student Migration". Population, Place and Space. 24(3)
V. Balaž, A. Williams (2018) "Migration decisions in the face of upheaval: An experimental approach". Population, Space Place, 24(1)
R. King, A. M. Williams (2018), "Introduction: New European Youth Mobilities", Population Space and Place 24(1)
Research groups and centres
We have a world-class reputation for our research in hospitality, tourism, transport and events.
SCHOOL OF HOSPITALITY AND TOURISM MANAGEMENT Centre for Competitiveness of the Visitor Economy