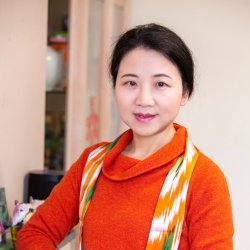 Rachel Ruijuan Hu
---
Postgraduate Research Student
About
My research project
Impacts of tourism development on local residents' quality of life (QOL) in the UK: spatial spillover at a regional level

This study will develop certain innovative methods to investigate the various stakeholders and pathways involving the of relationships between tourism development and residents' QOL with a particular emphasis on spatial interactions among neighbouring areas.
Publications
Through a systematic review of recent publications on residents' quality of life (QOL) in relation to tourism development (TD), this study surveys associated dynamics and emerging trends. Several patterns are observed: i) geographic areas of interest have expanded from developed economies to developing economies; ii) an array of theories and concepts have been introduced or merged with classic frameworks; iii) subjective composite approaches have dominated residents' QOL measurement; and iv) the direct and indirect influences of TD on residents' QOL constitute a main focus of recent work. Future work can take several directions: i) establishing a conceptual framework to link tourists' and residents' perspectives on QOL; ii) combining subjective and objective scales to improve generalizability; iii) employing longitudinal designs with innovative methods to offer insight into the dynamics of the TD–QOL nexus; and iv) investigating QOL/well-being from the eudaimonic tradition to accommodate diversified elements and broader perspectives of QOL.
Most tourism programs today have an international component in their curriculum, usually including a global tourism class. This book serves as an excellent supplemental reading for students in these classes.