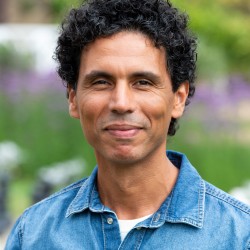 About
Biography
Brahim El-Habib is Research fellow at the School of Hospitality and Tourism Management of the University of Surrey (UK), where he currently works with professors Allan Williams and Isabel Rodriguez in a research project on knowledge mobility after entrepreneurial failure in the tourism industry. He is also Associate professor at the Department of Sociology I of the University of Alicante (Spain), where he taught different subjects, from Research methodology to Sociology of international relations and other topics related to Sociology of education.
After he graduated in Economics at the University of Tangier (Morocco), he migrated to Alicante (Spain) where he studied a Master's Degree in Tourism Management, obtained a Diploma in Advanced Studies (DEA) on Moroccan Migration in Spain, and finished his PhD on the topic of school and urban segregation of minorities in Spain. His research interests varies from tourism and innovation, to migration, interculturality, gender equality and social cohesion.
Aside from his academic career, Brahim developed and led different projects as expert in migration for NGOs and public administrations in Spain, as well as for the Foreign, Commonwealth and Development Office (FCDO).
Publications
Jiménez-Delgado, M.; Jareño Ruiz, D.; García-Andreu, H.; Fabregat-Cabrera, M-E.; Ruiz-Callado, R.; El-Habib Draoui, B.; Palma Durán, J. A.; Miquel Abril, A
(2017)
Carrying out autobiographical investigations in the democratic, intercultural and gender-oriented teachers' initial training.
University of Alicante, Institute of Science of Education (ICE). ISBN 978-84-697-6536-4, pp. 2149-2152.
Original Title: La realización de investigaciones autobiográficas en la formación inicial democrática, intercultural y de género del profesorado.