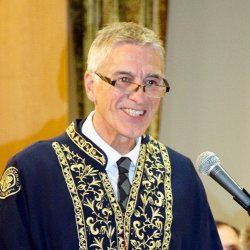 About
Biography
Professor John Tribe studied his first degree, Masters and PhD at the University of London. He was Head of the Department of Tourism at Surrey for ten years and has served as Chair of The Association for Tourism in Higher Education and Co-Chair of the UNWTO Education Council. He is a member of the scientific committee of the EAJG Journal Quality Guide with a responsibility for ranking Tourism and Hospitality journals. He holds fellowships from the Higher Education Academy, the International Academy for the Study of Tourism, the Association for Tourism in Higher Education and the Academy of the Social Sciences. He edits the Journal of Hospitality, Leisure Sport and Tourism Education and was editor of Annals of Tourism Research for ten years.
He has evaluated both the quality of teaching and research on behalf of the UK government and served on the RAE panel in 2008 and the REF panel in 2014. He has also taken part in development and evaluation programmes for teaching and research in Europe, South America, Africa, Asia and Australasia. He has led major EU projects on sustainable tourism development and curriculum development. John has authored key texts in tourism, published many research articles and presented numerous keynote addresses at International Conferences. He has published articles on tourism in The Times and The Guardian newspapers and was the recipient of the ICOT Lifetime Award for Achievement in Tourism Research.
Research interests
Sustainability, epistemology and education in tourism.
Affiliations
Fellow of the Academy of the Social Sciences
Fellow of the International Academy for the Study of Tourism
Fellow of the Association of Tourism in Higher Education
Fellow of the Higher Education Academy
Fellow of the Tourism Society