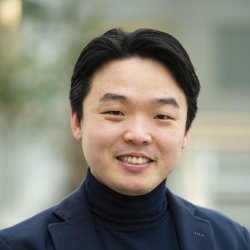 My research project
Pursuits for well-being are human's ongoing goals to improve his or her mental health, and to make a healthier society. My research focuses on tourism with the aim to identify tourism-related psychological factors such as tourism memory in order to increase individuals' well-being.
Supervisors
University roles and responsibilities
Research
Research interests
Consumer Marketing and Psychology in Tourism and Hospitality
Experiential marketing, consumer memory (e.g., tourism memory), consumer decision-making process, communication strategy, psychological need satisfaction, customer motivation, hedonic & eudaimonic well-being, and customer loyalty.
Methodology
Scale development, experimental design, and longitudinal study.
My teaching
Teaching Seminars:
Research Methods 
My publications
Publications
Kim, Y., Ribeiro, M. A., & Li, G. (2022). Tourism memory, mood repair and behavioral intention. Annals of Tourism Research.
Kim, Y., Ribeiro, M. A., & Li, G. (2021). Tourism Memory Characteristics Scale: Development and Validation. Journal of Travel Research.
Kim, Y, Ribeiro, M. A., & Woosnam, K. M. (July 2019). Integrating Travel Constraints as Second-Order Factor in a Visitor Satisfaction, Image, and Loyalty Model: The Moderating Role of Visitor Motivation. the 9th Advances in Hospitality and Tourism Marketing and Management Conference.