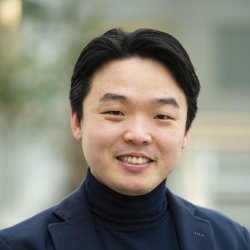 Dr Youngsoo Kim
---
PhD researcher
BA, MSc, PhD
About
My research project
Tourism memory in order to increase individuals' well-being

Pursuits for well-being are human's ongoing goals to improve his or her mental health, and to make a healthier society. My research focuses on tourism with the aim to identify tourism-related psychological factors such as tourism memory in order to increase individuals' well-being.

Supervisors
University roles and responsibilities
Research

Research interests

Consumer Marketing and Psychology in Tourism and Hospitality

Experiential marketing, consumer memory (e.g., tourism memory), consumer decision-making process, communication strategy, psychological need satisfaction, customer motivation, hedonic & eudaimonic well-being, and customer loyalty.

Methodology

Scale development, experimental design, and longitudinal study.

Research collaborations

Han, J., Kim, Y., and Jung, M. (2022). Exploring the roles of multidimensional versus unidimensional construct of destination social responsibility in explaining destination trust and relationship continuity. Global Business and Finance Review. 

 
Teaching
MSc Research Methods 
MSc Dissertation
Publications
Kim, Y., Ribeiro, M. A., & Li, G. (2022). Tourism memory, mood repair and behavioral intention. Annals of Tourism Research.
Kim, Y., Ribeiro, M. A., & Li, G. (2021). Tourism Memory Characteristics Scale: Development and Validation. Journal of Travel Research.
Kim, Y, Ribeiro, M. A., & Woosnam, K. M. (July 2019). Integrating Travel Constraints as Second-Order Factor in a Visitor Satisfaction, Image, and Loyalty Model: The Moderating Role of Visitor Motivation. the 9th Advances in Hospitality and Tourism Marketing and Management Conference.