Social and economic impacts of arts in Surrey
This project aims to engage in an economic and social impact study of arts in Surrey. 
Overview
In collaboration with three industry partners: Yvonne Arnaud Theatre, The Lightbox gallery and museum and Watts Gallery—Artists' Village, this project will provide insights not only on an organisational scale, but a wider impact of culminative arts experiences to the social and economic environment of Surrey. By evaluating the impact of both the economic and social contributions to wider society, this project will seek to provide a wider, holistic understanding of the benefits that the arts sector can bring to society.
In addition, by bringing the economic and social impacts of organisations together across three collaborative partners, the opportunity will exist to evaluate the range of economic and social contributions that are being made within each organisation. A mixed-method research approach will be taken, including in-depth interviews and online questionnaire surveys.
Funder
Team
Principal investigator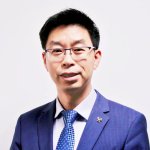 Professor Gang Li
Professor of Tourism Economics, Director of International Relations, Director of the Centre for Competitiveness of the Visitor Economy
See profile